This post may contain affiliate links. Please see my full Disclosure Policy for details.
The chocolate/baby saliva stain on my shirt today inspired me to try out one of the many
DIY stain removers
floating around Pinterest. The one thing most of them have in common is Dawn dish soap- specifically the original blue kind. I have read somewhere something "sciency" about why that kind in particular works, but I couldn't tell you what it was. I really only care about results. I always did hate science and math.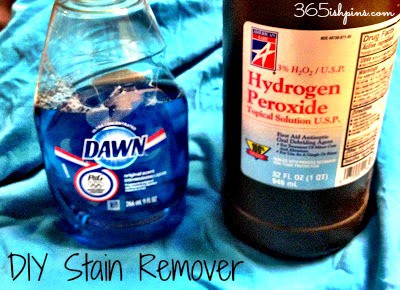 Anyway, I made a relatively quick coupon-ing trip to CVS today and came home with a little bottle of Dawn for .50. When Charlie smeared his M&M stained face all over my shirt (also thanks to CVS sales and coupons), I decided it was meant to be. I no longer had to search for inspiration for today's blog. I mixed equal parts hydrogen peroxide and Dawn, and dabbed the spot with a damp rag. It was pretty much an instant success!
Before
To further test this supposedly magical stain remover, I pulled a shirt out of the trash that I had sadly tossed away earlier this morning. It is covered in grease from a frying debacle a few days ago. Of course, it got mixed in with the other laundry and washed and dried, therefore setting in the stains permanently. I mixed the ingredients and used a pastry brush to wash each spot and really scrub it into the fabric. Then I tossed it into the washing machine to give it another go. It is currently running through the spin cycle.
After
Oh happy day!!! I have rescued a poor lost shirt from the landfill! One of my favorites, to top it off! There are a few very faint spots left-I didn't see them until the flash in the picture illuminated them. And for some reason the coloring is totally different in the second picture. Must have been the flash. I'll probably treat it one more time and run it through the wash again. I can't wait to go through my closet and pull out all the things I thought were ruined or downgraded to "cleaning clothes." Get yourself a bottle of Dawn!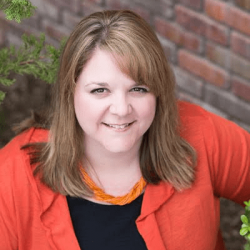 Latest posts by Nicole Burkholder
(see all)