This post may contain affiliate links. Please see my full Disclosure Policy for details.
If you're a fan of cookie butter, that irresistible cinnamon-spiced flavor and dreamy, spreadable goodness, you're in for a treat!
In this collection of recipes, you'll find out how to elevate your desserts and dishes with the yummy taste of Biscoff cookies and cookie butter.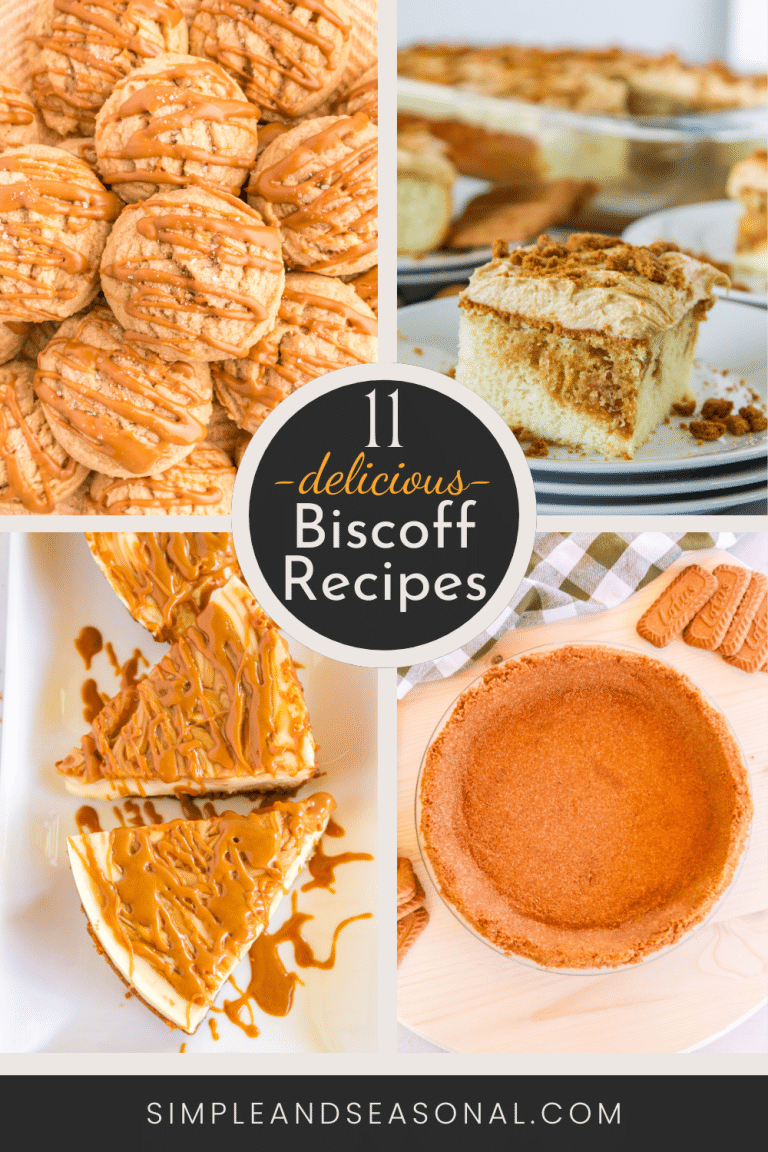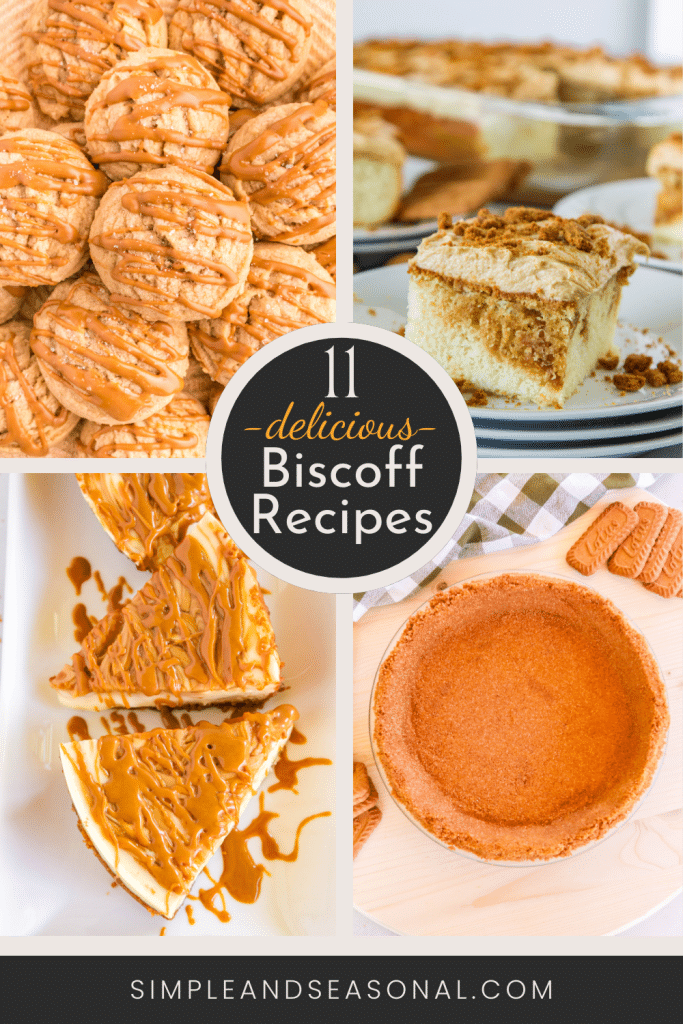 From luscious cheesecakes to mouthwatering ice cream, these 11 creative recipes will have your taste buds dancing with joy.
And remember, calories don't count when it comes to Biscoff recipes. Right? 🙂
My personal favorite in this list is the easy Biscoff Cake recipe. It starts with a boxed cake mix that is changed up to make it taste like the cake came from your favorite bakery.
Add in cookie butter and the delicious homemade frosting and you'll see why it's so popular!
Biscoff Cake
This easy 9×13 Biscoff Cake recipe is filled with Biscoff cookie butter spread and topped with creamy homemade Biscoff frosting.
Check out this recipe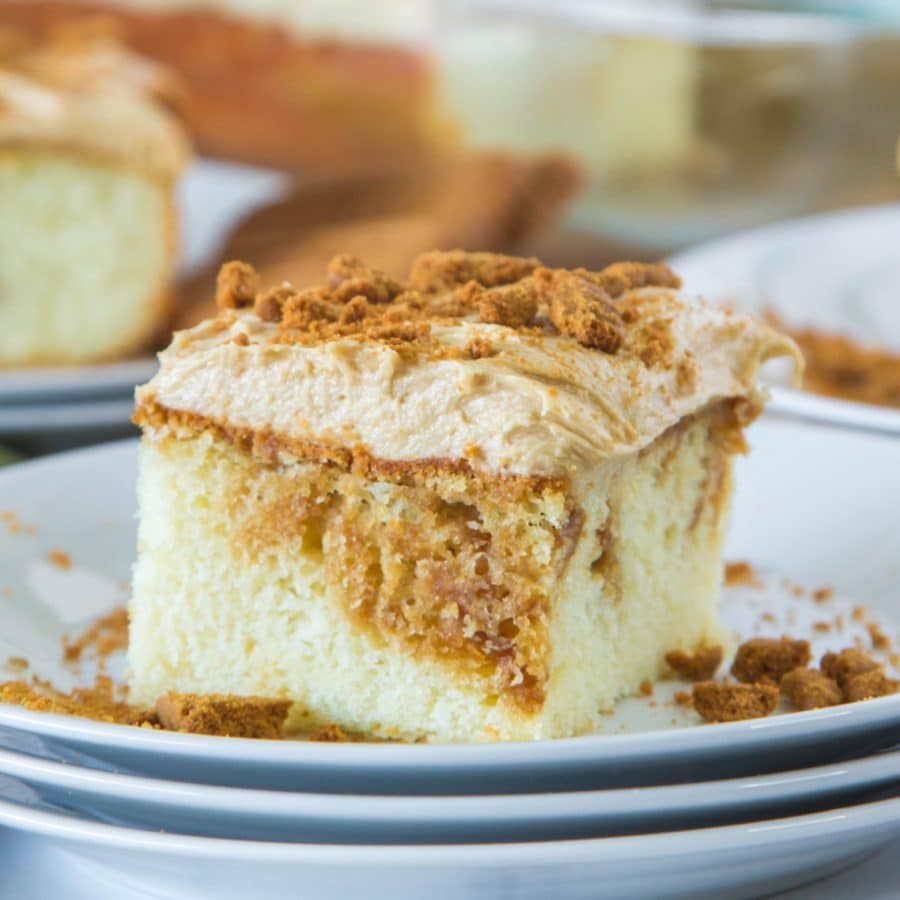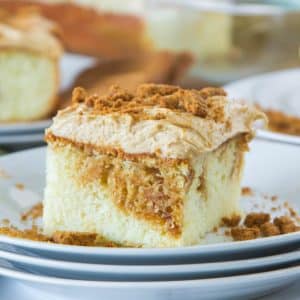 I love to use this delicious and warmly-spiced crust for some of my favorite no bake pie recipes. No Bake Pumpkin Pie, Eggnog Pie or a Banoffee pie would be delicious with the Biscoff Cookie Crust!
Biscoff Cookie Crust
Infuse your pies with the warm, caramelized, and slightly spiced notes of Biscoff cookies with this no bake Biscoff Cookie Crust!
Check out this recipe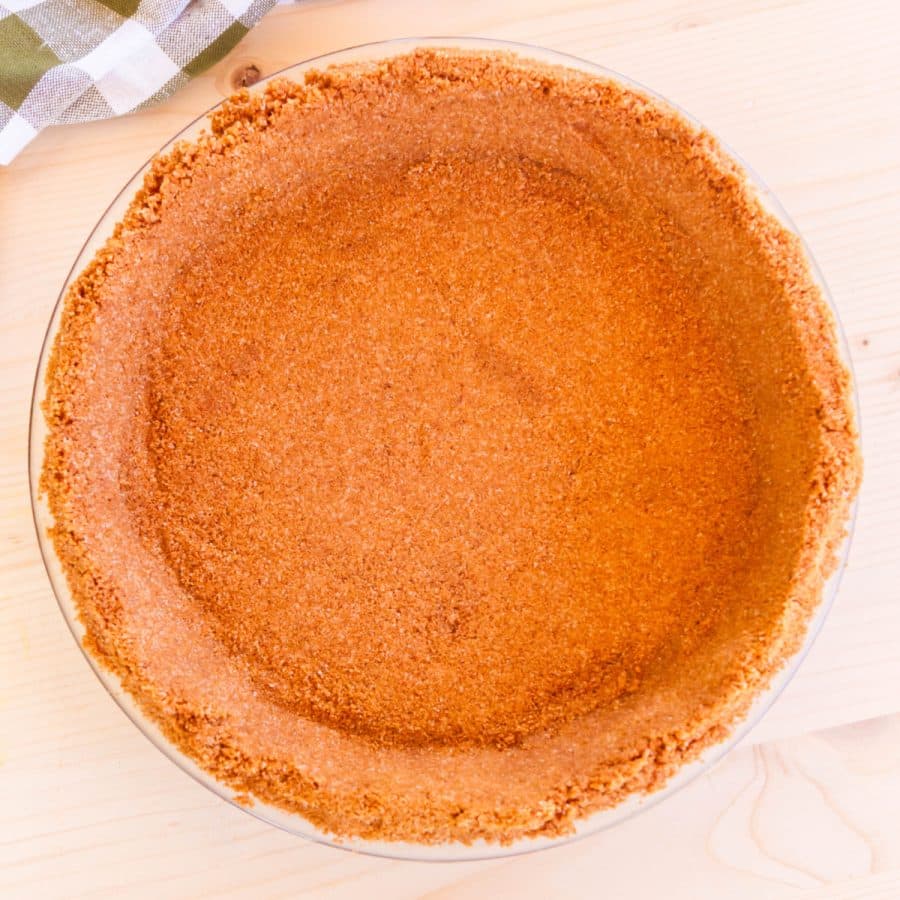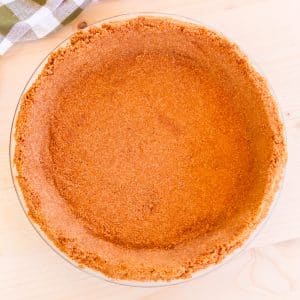 The combination of sweet, spicy and salty comes together so beautifully in these Cookie Butter Cookies! And who can resist that extra drizzle on top?!
Cookie Butter Cookies
Indulge in the ultimate cookie experience with these Biscoff Cookie Butter Cookies, topped with a drizzle of more cookie butter and a hint of sea salt for that perfect sweet and salty balance!
Check out this recipe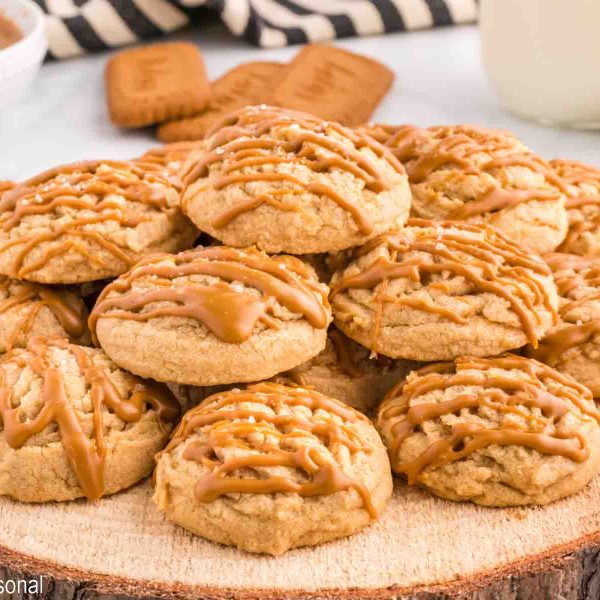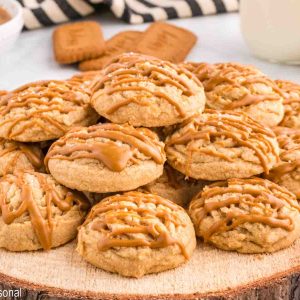 The swirled top of the Biscoff Cheesecake looks so pretty, but when you add some more cookie butter drizzle, it's irresistible!
Biscoff Cheesecake
Smooth and creamy cheesecake swirled with cookie butter on a Biscoff cookie crust
Check out this recipe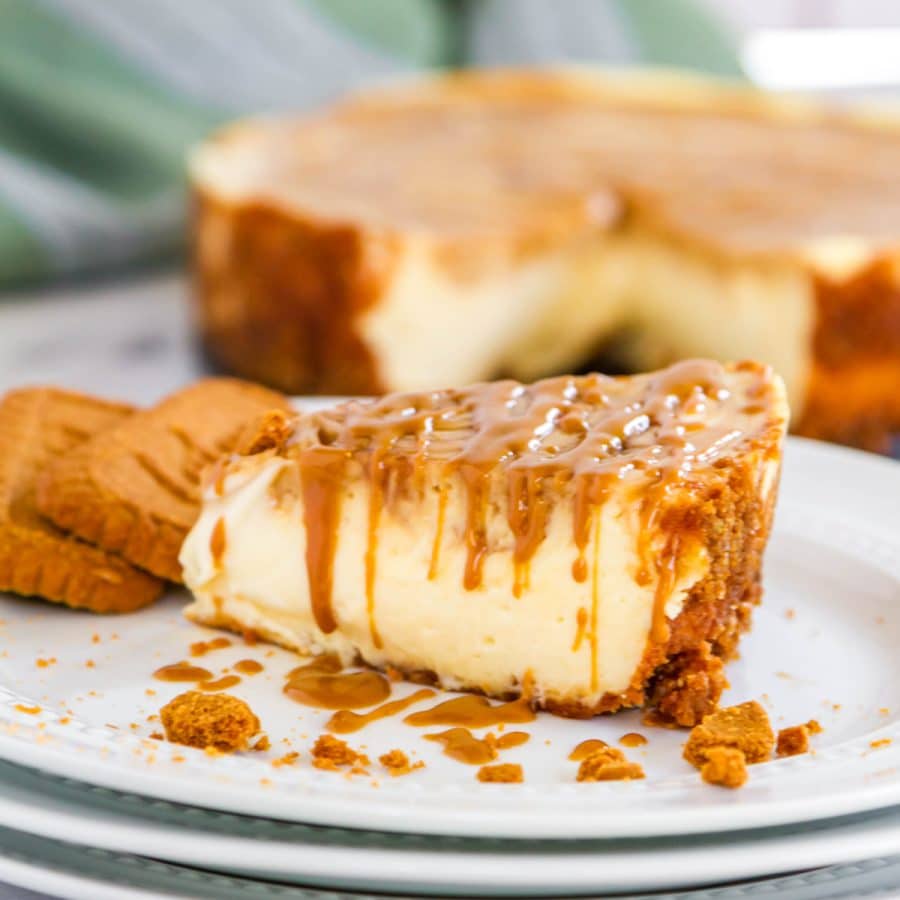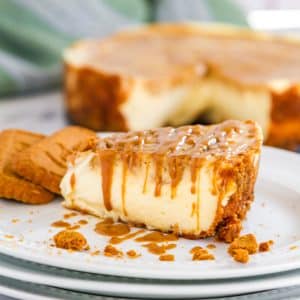 These brownies are so rich, you're going to need a glass or milk or cup of coffee with them. The little bits of crunchy cookies inside the gooey brownie are a pleasant surprise.
Biscoff Brownies
Biscoff Brownies combines the flavors of Biscoff cookies with the classic fudgy texture of brownies.
Check out this recipe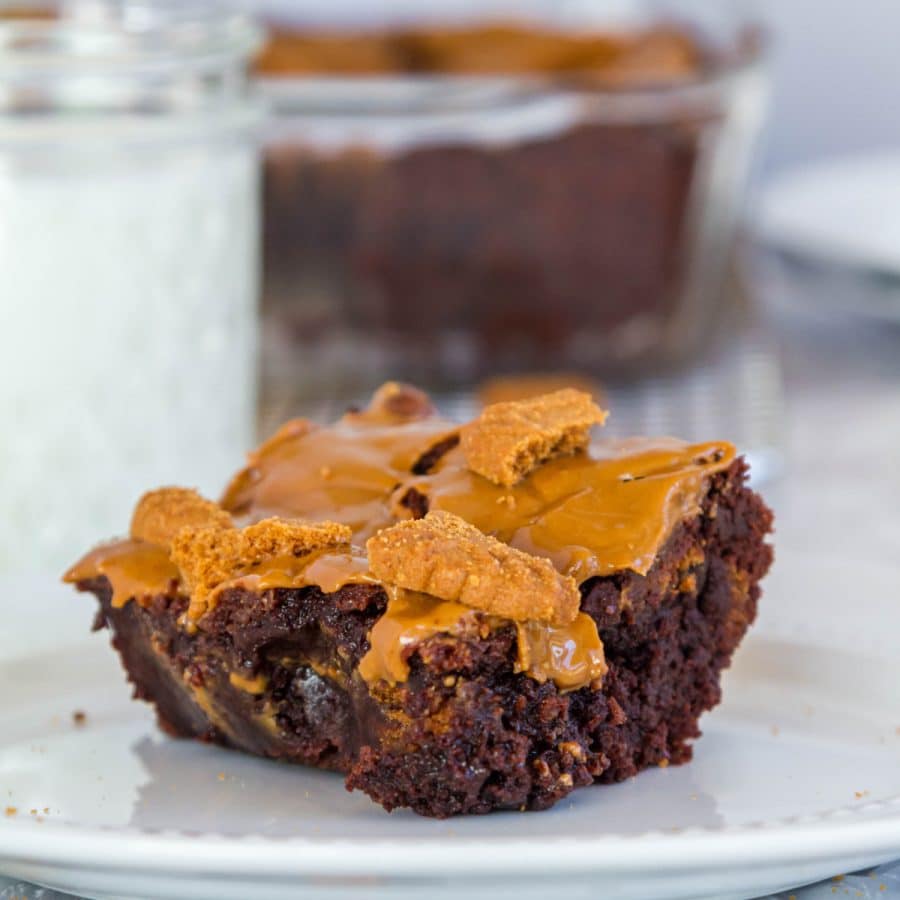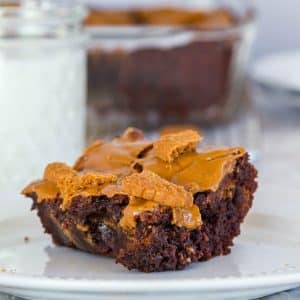 I most often use this recipe for topping the 9×13 Biscoff cake, but it's great on cupcakes as well! I also believe it would be fabulous as the creamy layer inside a whoopie pie!
Biscoff Buttercream
Biscoff Cookie Butter Buttercream that will transform your cakes, cupcakes, and cookies into a flavor-packed, melt-in-your-mouth experience.
Check out this recipe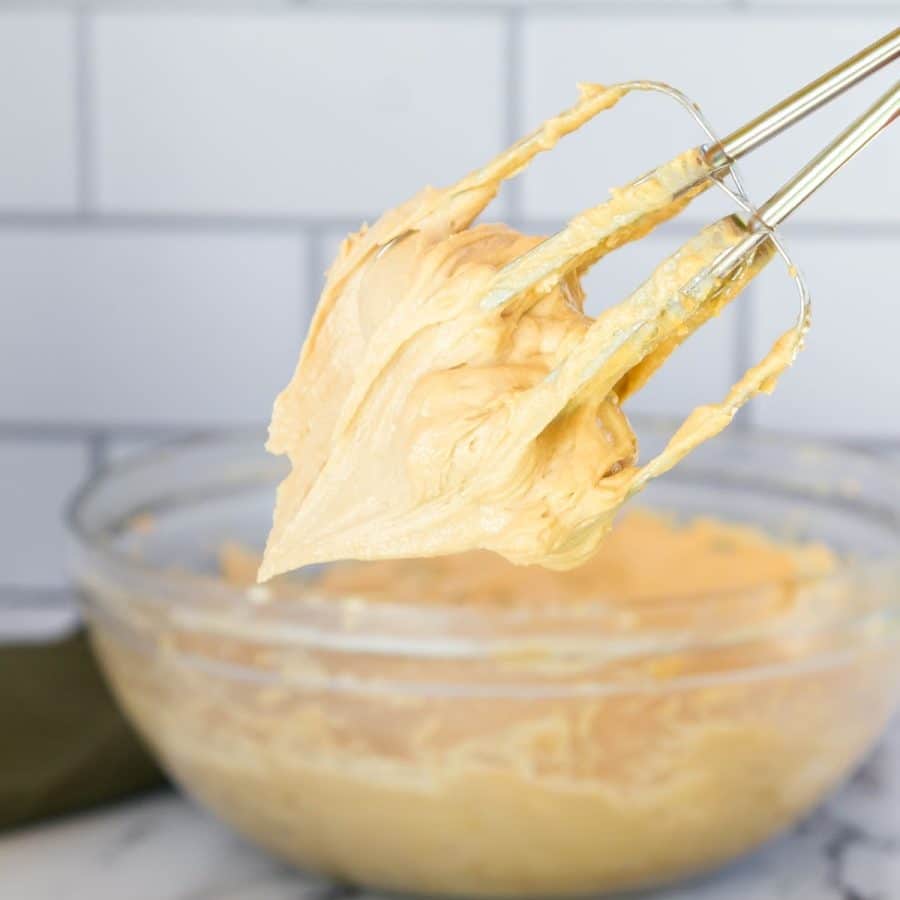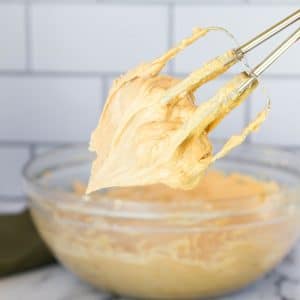 Truffles are such a simple thing to make but they look impressive on any party table. Truffles made with Biscoff? Winner, winner!
Biscoff Truffles
These Biscoff Truffles bring you gingerbread flavor in truffle form. Dreamy and soft inside with a crunchy, sweet white chocolate shell. A delicious
Check out this recipe
Icebox cakes are one of my favorite kinds of dessert. The layers and typically simple recipes make them perfect for bringing to summer parties.
4-ingredient Biscoff Icebox Cake
I made the famous 4-ingredient Biscoff Icebox Cake from Pinterest and you are going to want to add these ingredients to your shopping list!
Check out this recipe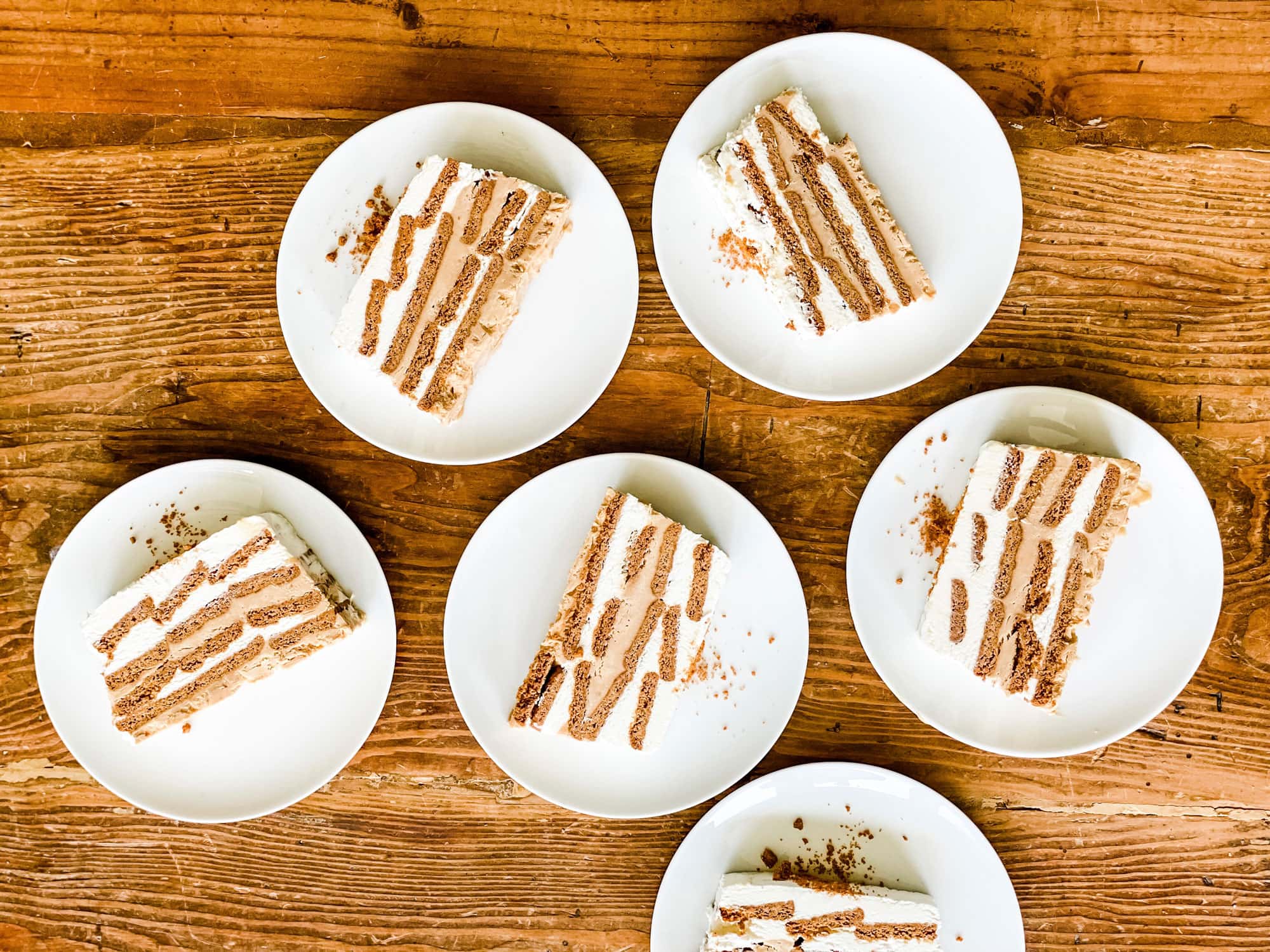 The gooey caramel layer in this Millionaire Shortbread recipe is calling my name. Add a little cookie butter to the top and you've got a rich treat!
Biscoff Millionaire's Shortbread
Recipe for Biscoff Millionaire's Shortbread – biscoff infused shortbread, gooey caramel, white chocolate topping swirled with Biscoff spread
Check out this recipe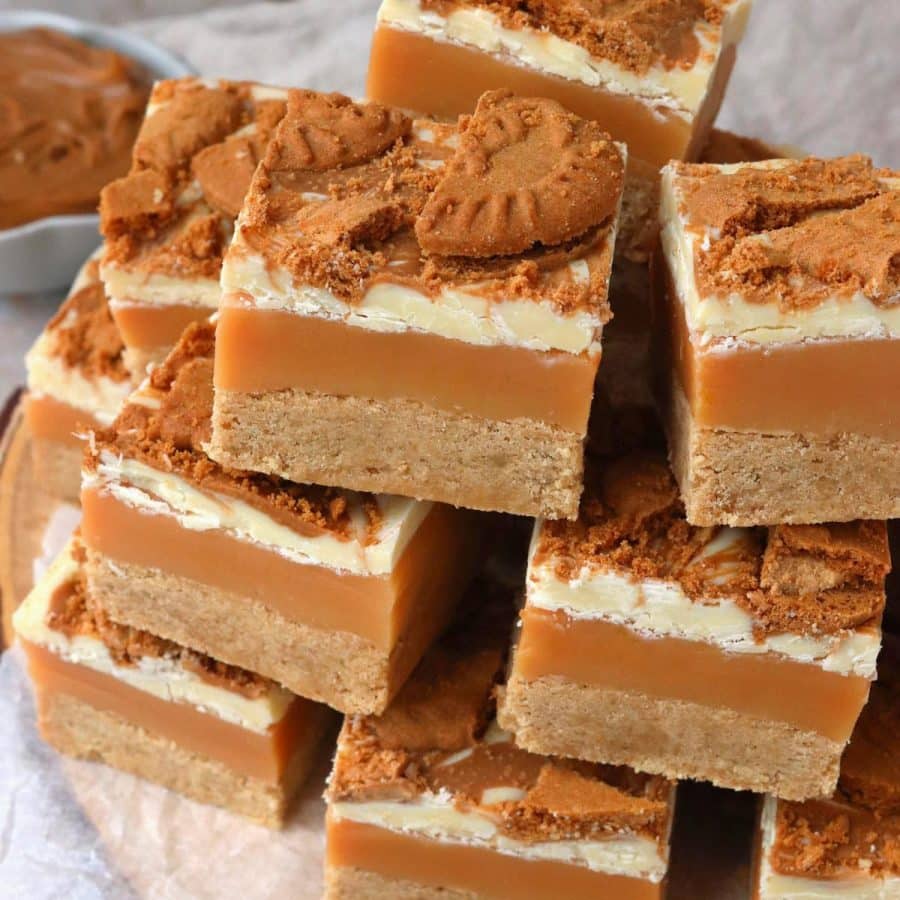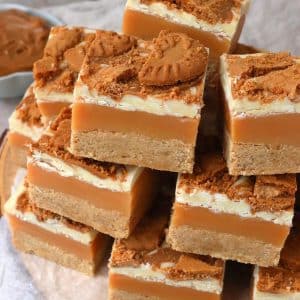 Homemade ice cream is a treat any time of the year! I prefer ice cream with a vanilla base, because it's all about what you mix in after that. I think Ben and Jerry's should package this yumminess!
Homemade Biscoff Ice Cream
Homemade Biscoff Ice Cream is going to knock your socks off! A creamy vanilla ice cream base with Biscoff cookie pieces and swirls of cookie butter through out! It is out of this world delicious!
Check out this recipe
Cozy fall and winter evenings just got a little bit cozier! Cookie butter in my hot chocolate? Yes, please!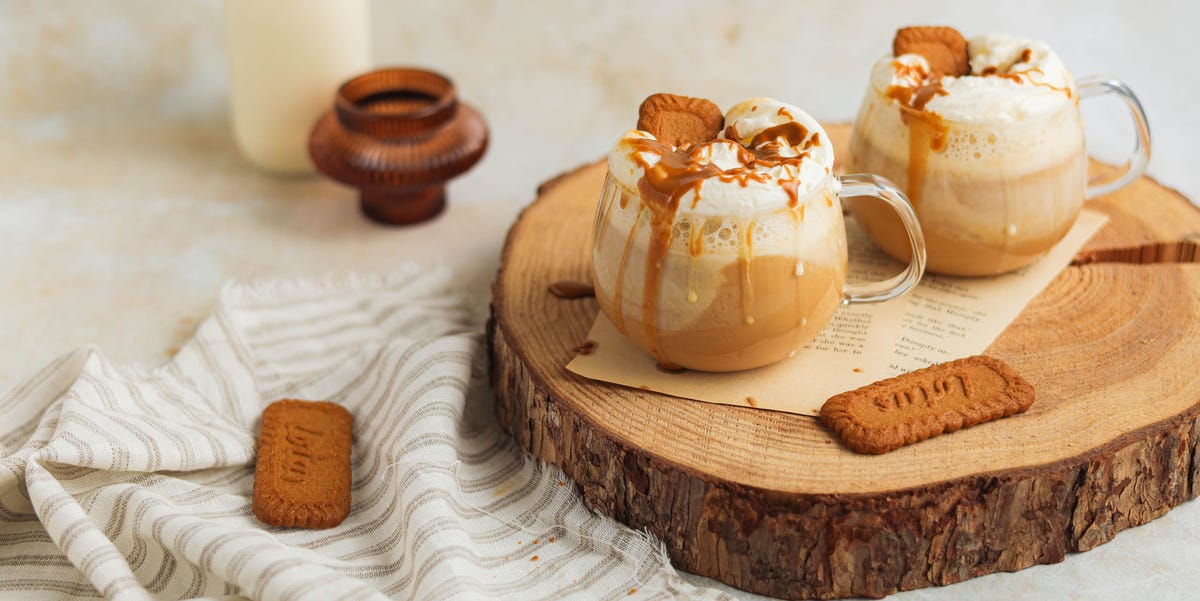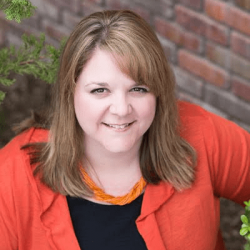 Latest posts by Nicole Burkholder
(see all)