This post may contain affiliate links. Please see my full Disclosure Policy for details.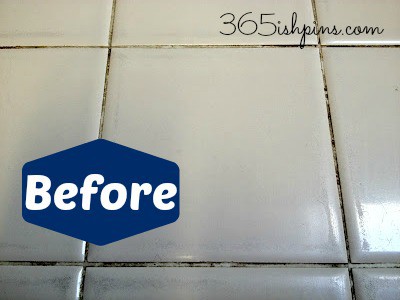 To quote the Grinch, "I hate, hate hate hate, double hate-
looooooathe entirely
" my counter tops. They are small white tiles, with even smaller "white" grout between them. Other than the popcorn ceilings, nothing dates our house more! I really hate them because of the cleaning required for my large counter space. I usually use Soft Scrub with bleach to get the grout white again, but when I saw
this pin
from someone as reputable as This Old House, I figured I'd give it a try.
I'm not really a fan of vinegar as a cleaner, but that's mostly because of the smell. I know there are a myriad of uses around the house for vinegar. Some I've found work well, while others pale in comparison with a commercial cleaner. This one, I'm happy to report worked very well. I opened a new toothbrush and just dipped it into the mixture. It didn't really take much scrubbing to get a clean result. I also liked the fact that I could easily wipe down the counter with a rag when I was done. Using another cleaner like Comet of Soft Scrub leaves a lot of mess behind that required good rinsing to get the counter clean. And, of course, it always feels good to use a cheap, natural product (as long as it gets the job done!).
How to whiten tile grout:
Mix equal parts water and distilled white vinegar
Optional: add a drop of dish soap (I like to do this for my kitchen counters where there's lots of grease)
Brush on to grout using a stiff toothbrush or a nail brush like this (these last longer) affiliate
Let sit for just a minute and then scrub gently. Grime lifts right off!
Wipe down with a clean rag and you're done!
Try this one out to whiten tile grout in your house! You won't be disappointed. And then maybe make a donation to the "Buy Nicole Granite Counter Tops" fund. 🙂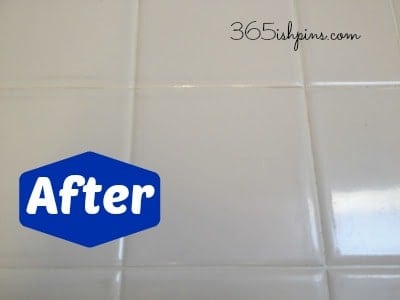 Just in case you already forgot how nasty they looked before I started: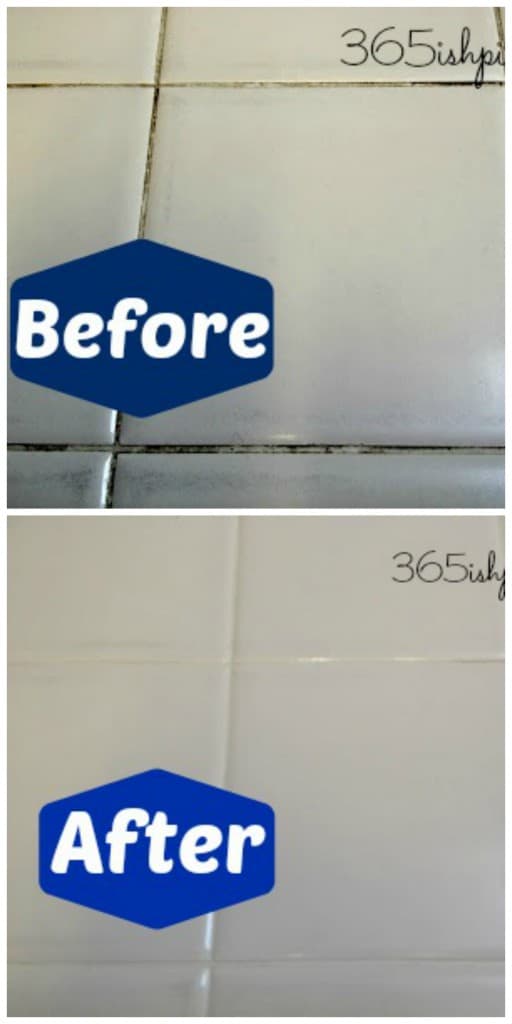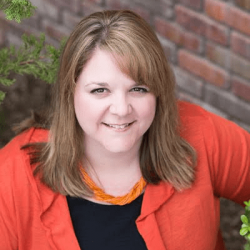 Latest posts by Nicole Burkholder
(see all)