This post may contain affiliate links. Please see my full Disclosure Policy for details.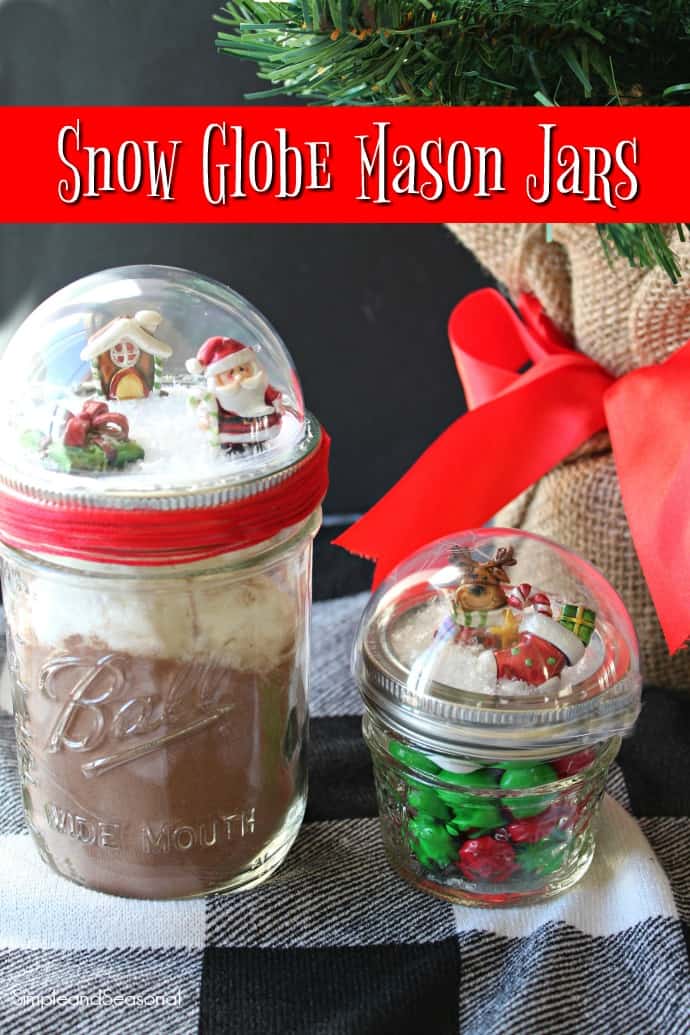 Create a quick and easy gift with these Snow Globe Mason Jars! You can fill them with any festive treat and scratch another name off your list. 🙂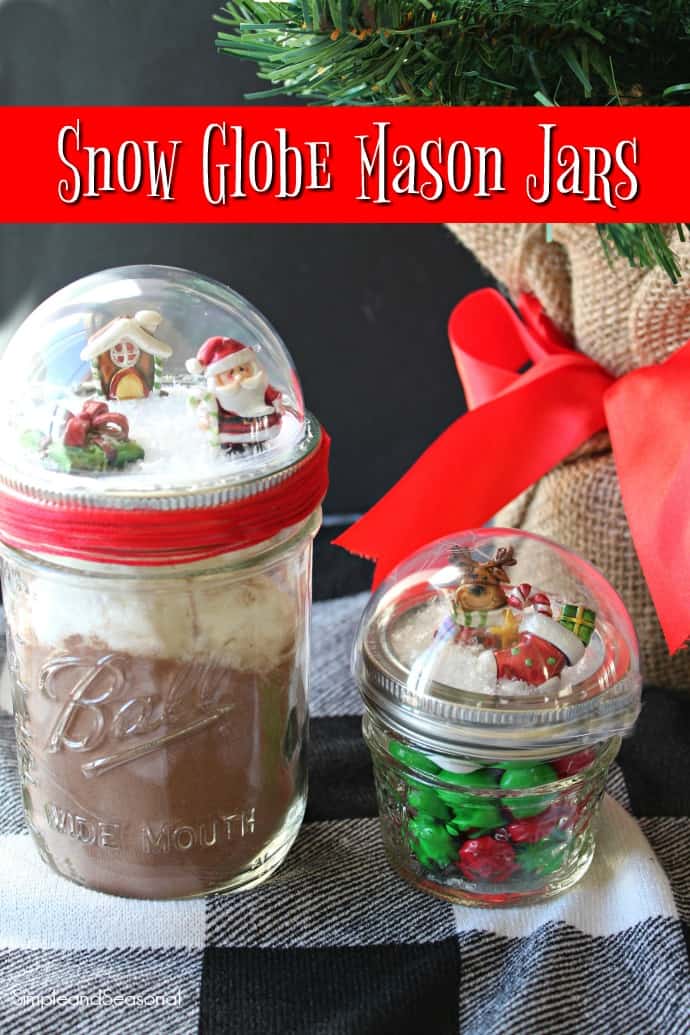 Every year I struggle with what to get all the "extra" people on my Christmas list. You know who I mean- teachers, coaches, neighbors, aides…it can add up quickly!
The most cost effective thing for us to do is give home baked goods. With any homemade gift, though, you need to step up the presentation a bit to make it more like a Christmas gift and less like some random recipe from home. 😉 That's where these adorable Snow Globe Mason Jars come in!
Using canning jars to package candies, snacks like these Candy Cane Pretzel Bites, hot chocolate mix, cookies, nut mixes like these Sweet and Spicy Nuts or anything else that will fit works so well!
They are cute to look at, and when the goodies are all gone, you've still got a jar. I don't know about you, but I'm always using random Mason jars for things!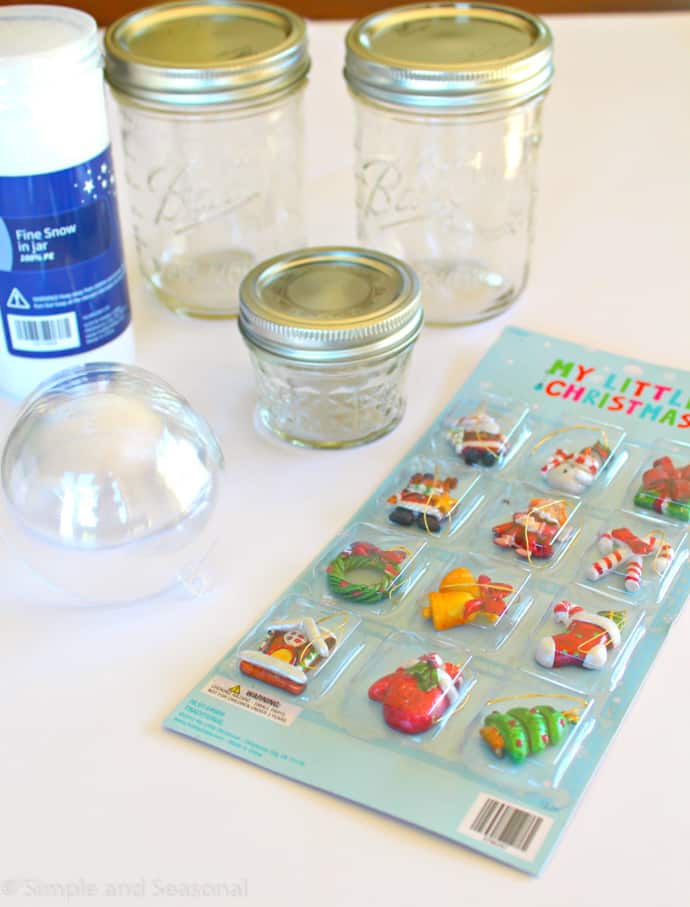 Start by gathering your supplies. Here's what you'll need to make your own Snow Globe Mason Jars:
White paper

Scissors

Glue gun
Step 1
Cut the strings off the miniature ornaments. Using the lid of the Mason jar trace the inner circle part on the white paper. Cut the circle and hot glue it to the inner part of the lid.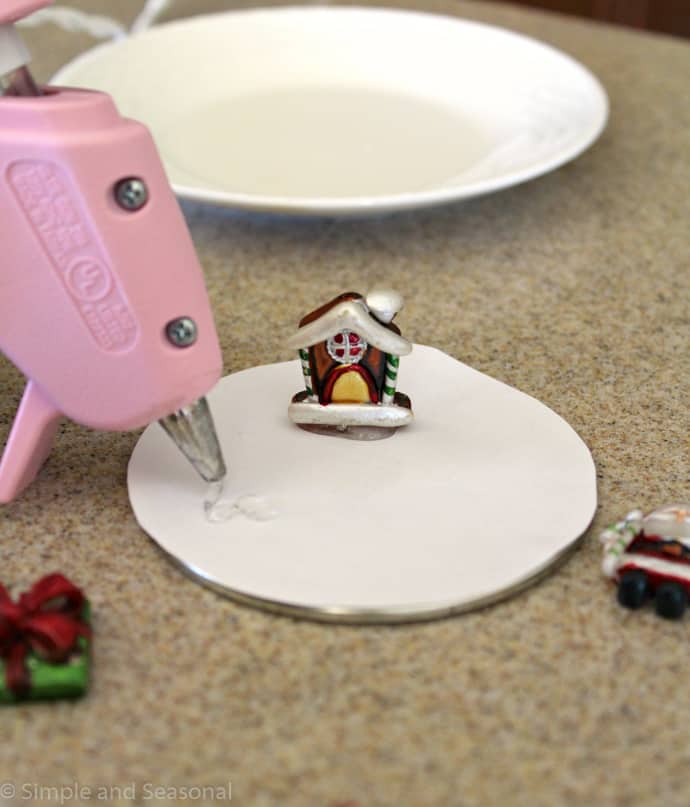 Step 2
Create a scene by hot gluing the ornaments onto the white piece of paper that is attached to the lid.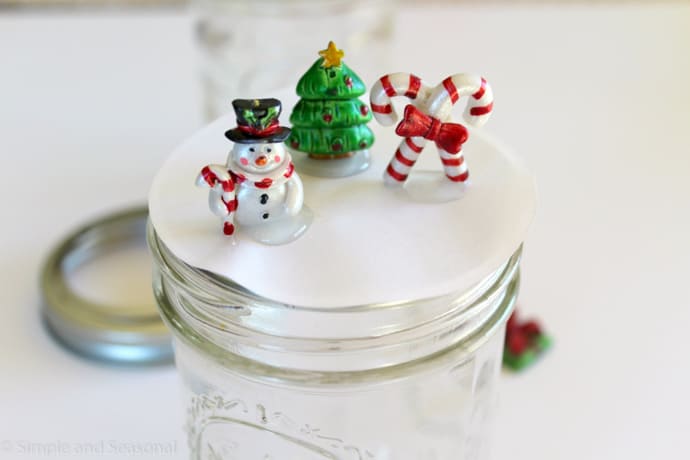 Step 3
Add snow to your scene. Be generous so the whole paper is well covered!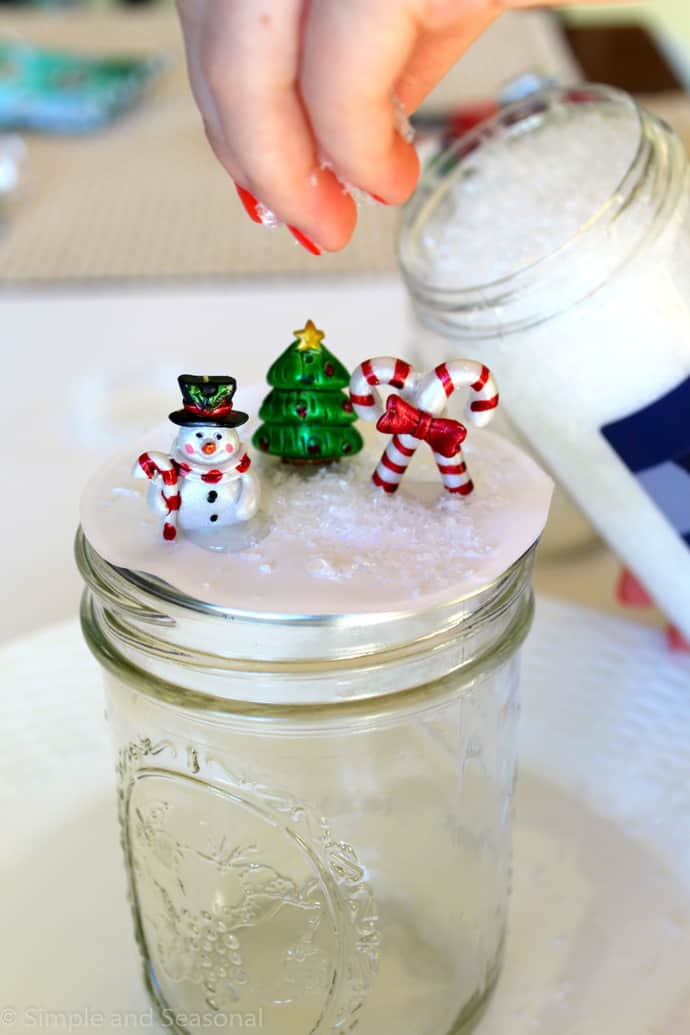 Step 4
Open your clear plastic ornament so it's in two pieces. Attach one half of the ornament to the outer portion of the Mason jar lid. Place your dome onto the jar and screw into place.
There is a small part of the ornament that is meant to have the string attached to it. Be sure that portion of the ornament is at the back of the jar.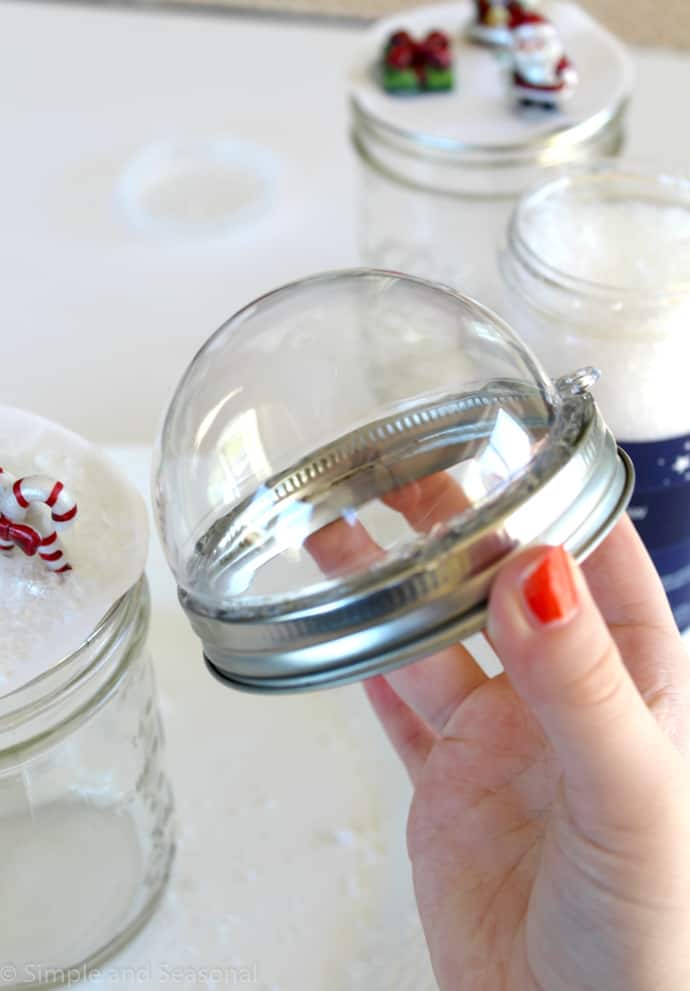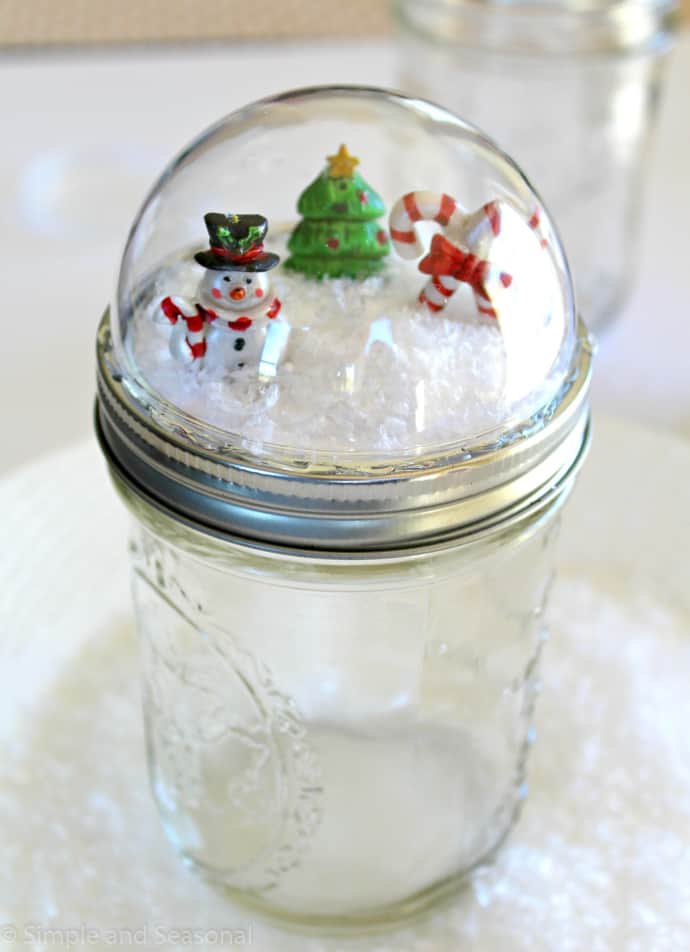 Step 5
Add whatever you would like inside the jar complete your adorable Snow Globe Mason Jar! If you're looking for ideas for festive Christmas treats, try one of these (Click the title to see the recipes for each!)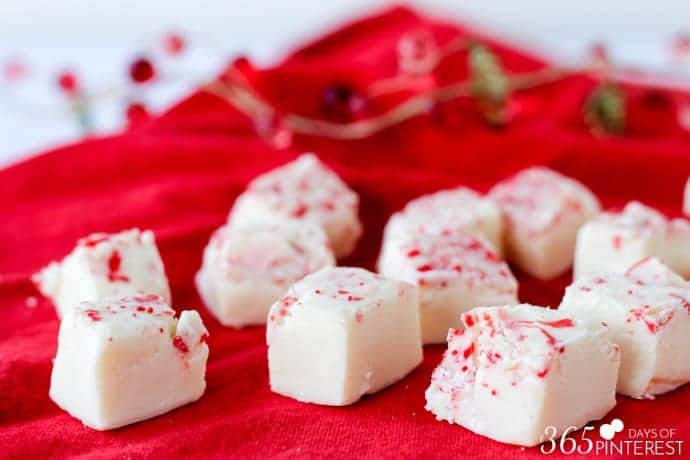 Wrap a pretty ribbon around the top of the jar and tie it up with a bow. Now you've got an easy gift that's unique and heartfelt without breaking the bank. Merry Christmas!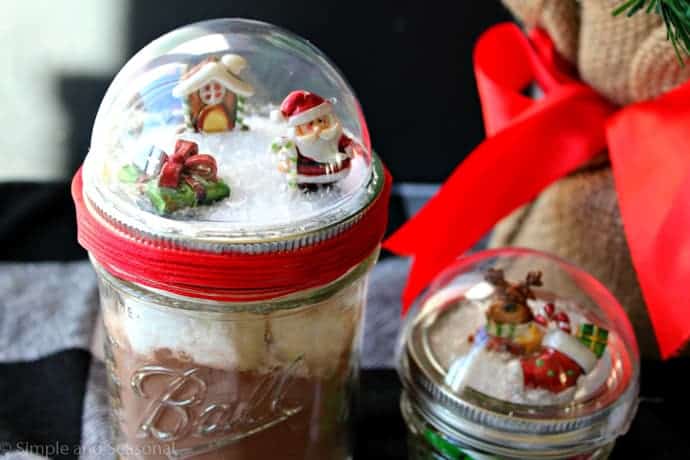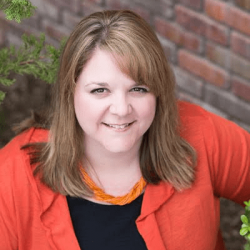 Latest posts by Nicole Burkholder
(see all)