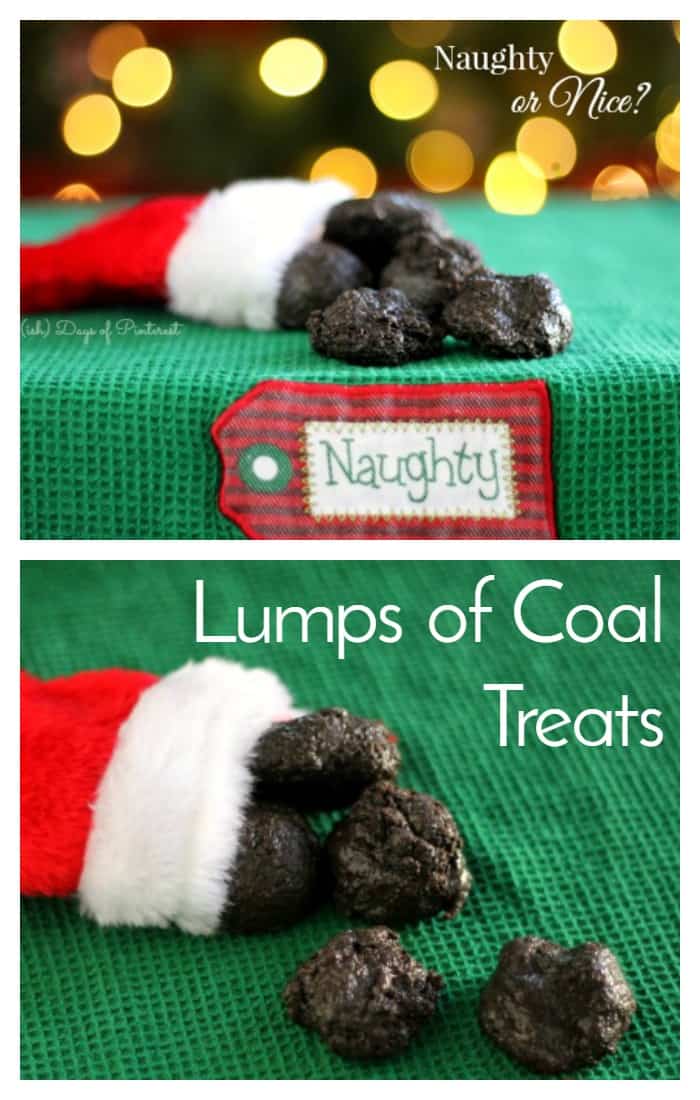 Give something special to the "naughty" people in your family with these delicious Lumps of Coal treats made with everyone's favorite cookies!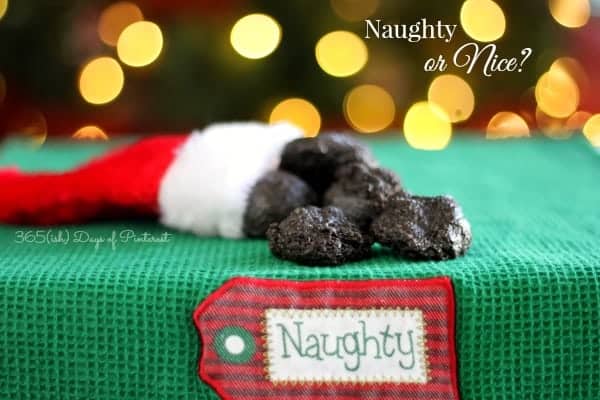 A friend of mine posted a photo in our Pinterest, Posts and Pals Facebook group (please join us!) with chocolate bars labeled as "lumps of coal" made with OREOS. Being the skeptic that I am, I was forced to test this recipe for myself. It seemed a bit easy and I didn't think it would really work, but I was happily proven wrong! These lumps of coal are yummy and as easy to make as Rice Krispie Treats! They may not have the most nuanced and refined flavors, but they look awesome. You're going to hope you're on the Naughty List if these are the lumps of coal in your stocking! 🙂

Lumps of Coal Treats
1 pkg original OREO cookies (36 cookies), crushed (I used the food processor to zip them into a fine powder in seconds)
5 cups mini marshmallows
1/4 cup butter
marshmallow topping, optional (affiliate)
Line a cookie sheet or serving plate with wax paper –OR-Spray 8″ square pan with cooking spray. Set aside. (Use this if you want to serve as bars instead of "lumps")
Crush or process cookies into a fine powder.
Over medium/low heat, melt butter and marshmallows in a saucepan until smooth.
Remove from heat and stir in cookie crumbs. Mix well.
Use a spoon (it's sticky, so a cookie scoop won't work) and drop into piles onto wax paper. Shape into lumps if necessary. –OR-Press into prepared pan and allow to cool.
I made several lumps of coal, but I didn't really want to share them with my Sunday School class looking like lumps of coal. Out of context, they look a little weird. 🙂 So I pressed the remainder of the sticky goodness into a pan and topped it with marshmallow topping
to kick up the awesomeness. YUM.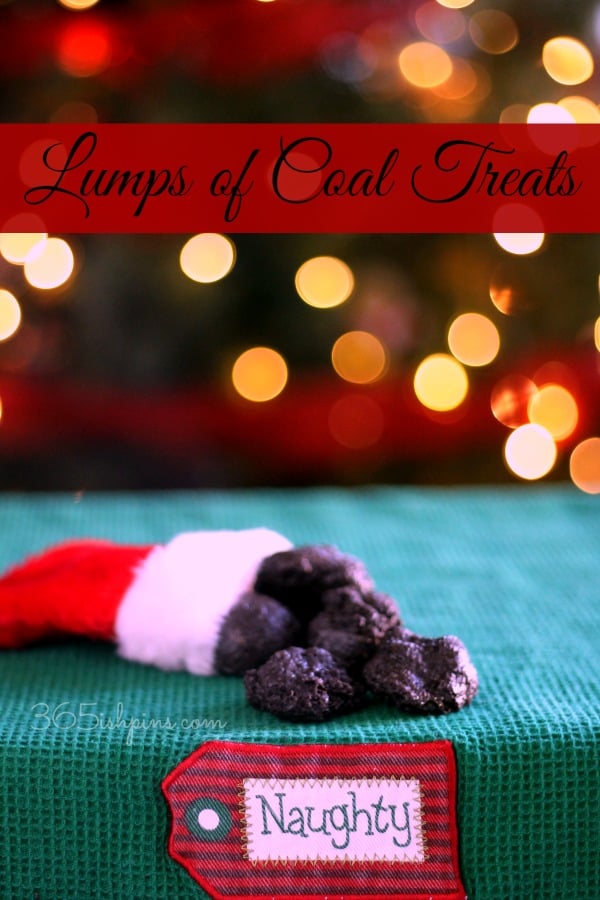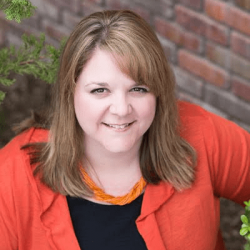 Latest posts by Nicole Burkholder
(see all)