This post may contain affiliate links. Please see my full Disclosure Policy for details.
Roasting marshmallows is an art. At least I think so. I don't want to shove my marshmallow in the flames and let it turn black. I don't really care for the flavor of smoke and ash. Blech. The trick is hold it away from the heat far enough so that just the edges get crispy and golden with that toasty flavor. The inside turns to a delicious goo…hold on, I need to go roast another one.
I'm totally not joking. I just roasted another one over my stove and chowed down. Yum. OK, back to work. 🙂 So, the other day, I saw a really cool video floating around social media for toasted marshmallow shot glasses. I don't drink, but I thought it was such a cool idea. I told my husband about it and we both looked at each other at the same time and said, "Chocolate milk!"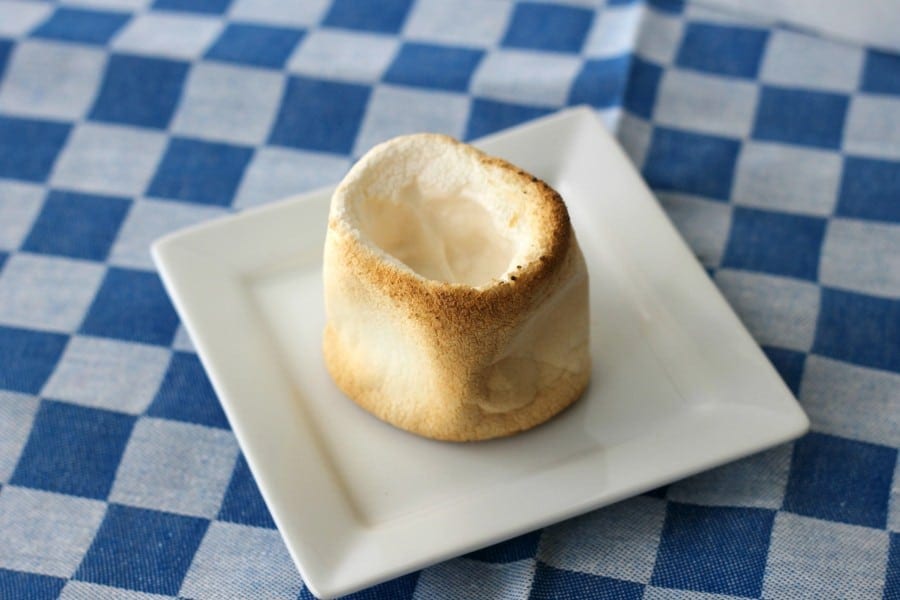 I bought the Campfire brand marshmallows called Giant Roasters. They are big and perfect for s'mores. You could use regular marshmallows, but they would be a pretty small sip of chocolate milk. I speared it with a fork and roasted it slowly and carefully over the stove burner. Be careful not to poke through the bottom, or you'll have a mess on your hands! Take your time and get the outside completely crisp all the way around. The inside needs to get nice and gooey. Once it's done, set it on a plate and the inside will collapse down on itself creating a delicious cup for chocolate-y goodness!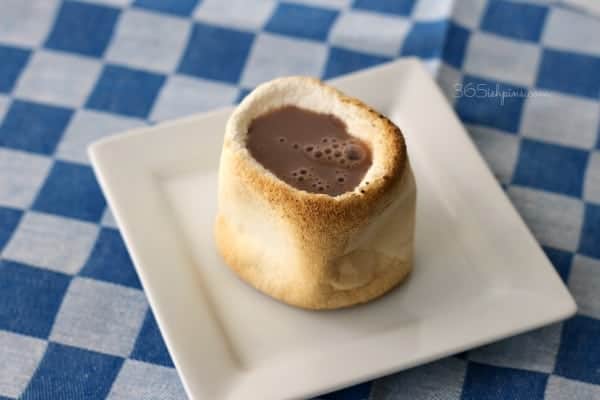 When you are ready to enjoy your sweet treat, pour some chocolate milk into the "cup" and drink it pretty quickly! The sides hold up pretty well, but if you happen to have any holes in the bottom, or let it sit too long while to take a bunch of photos, you might end up with a mess like this: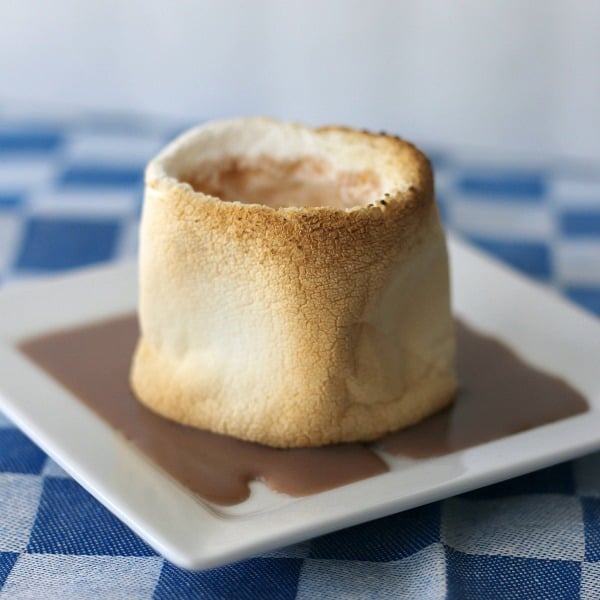 After I made these and took the photos, I realized that I should have used a graham cracker as a coaster. That would pull this all together and truly make these S'mores Sippers! If you want to wow at your next party, let everyone roast their own giant marshmallows and pass the chocolate milk!
If you like these S'mores Sippers, you'll love these other S'mores treats!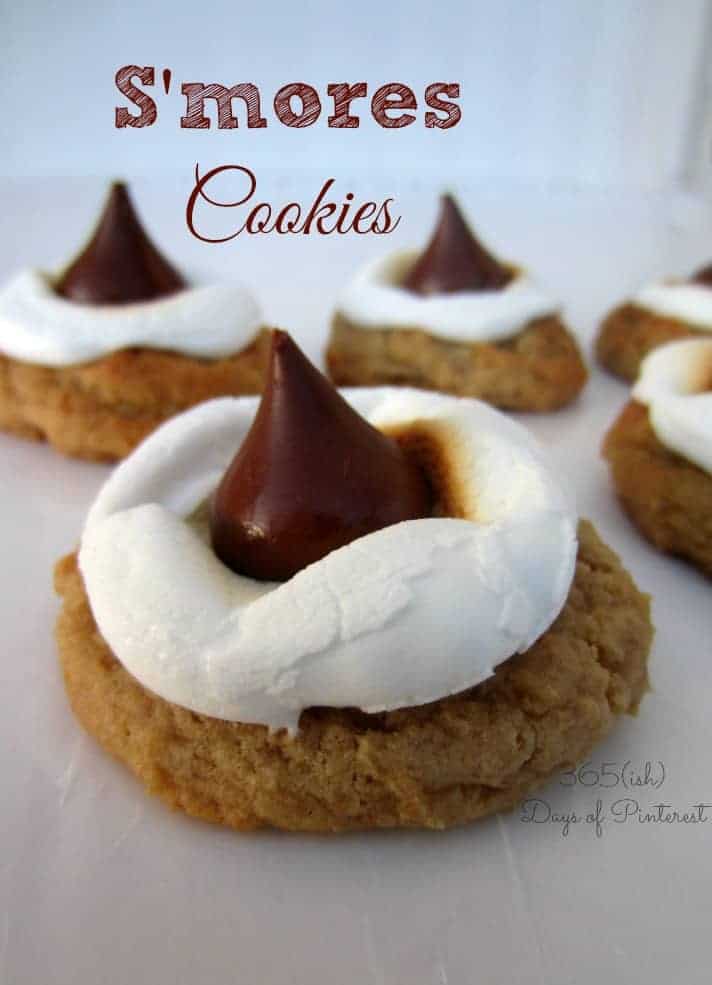 S'mores Cookies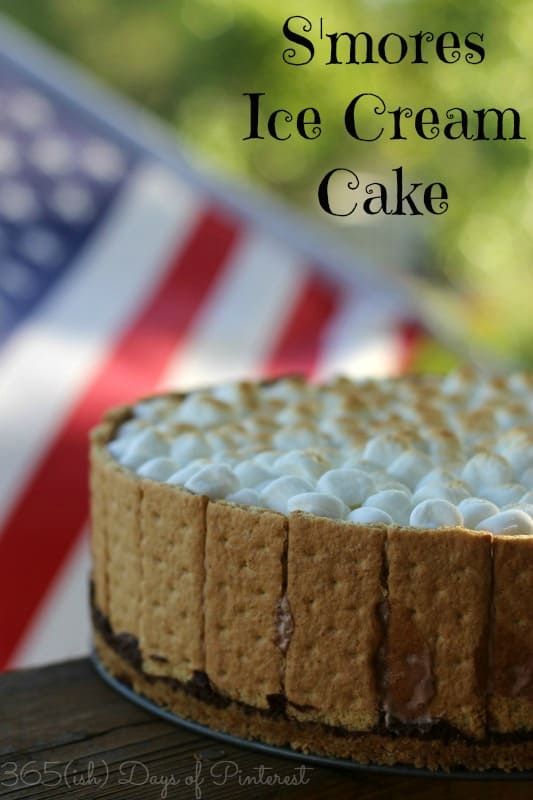 S'mores Ice Cream Cake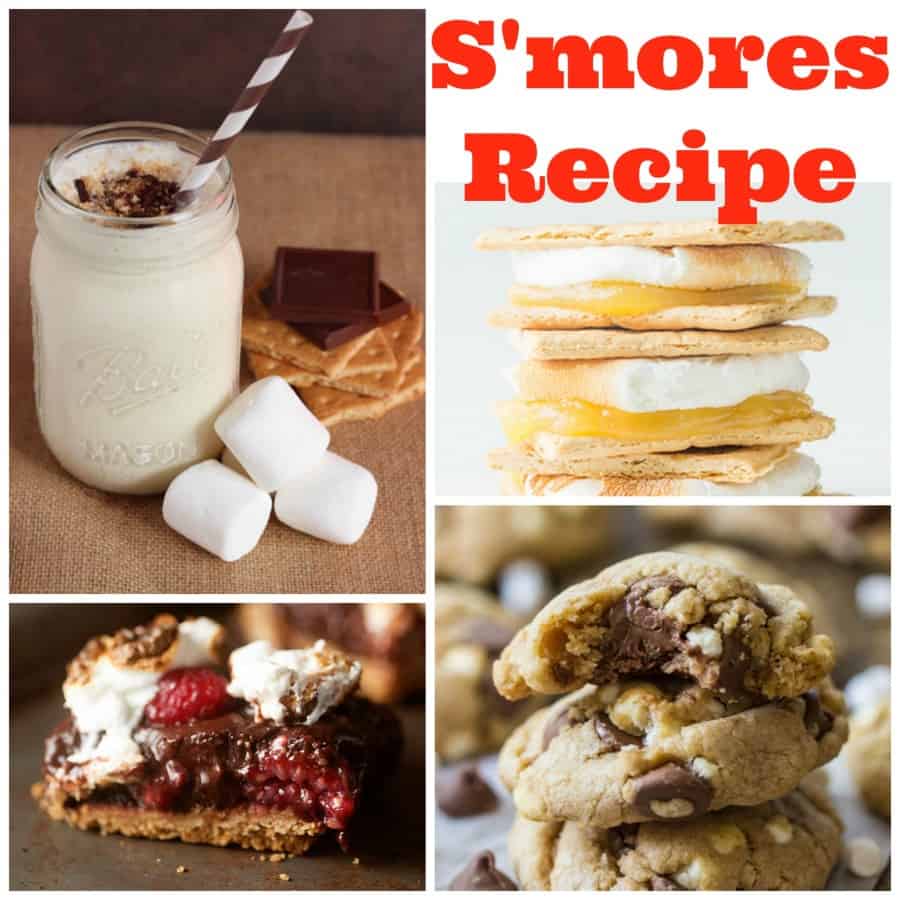 S'mores Recipe Roundup
Grilled Banana S'mores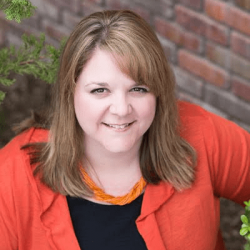 Latest posts by Nicole Burkholder
(see all)