This post may contain affiliate links. Please see my full Disclosure Policy for details.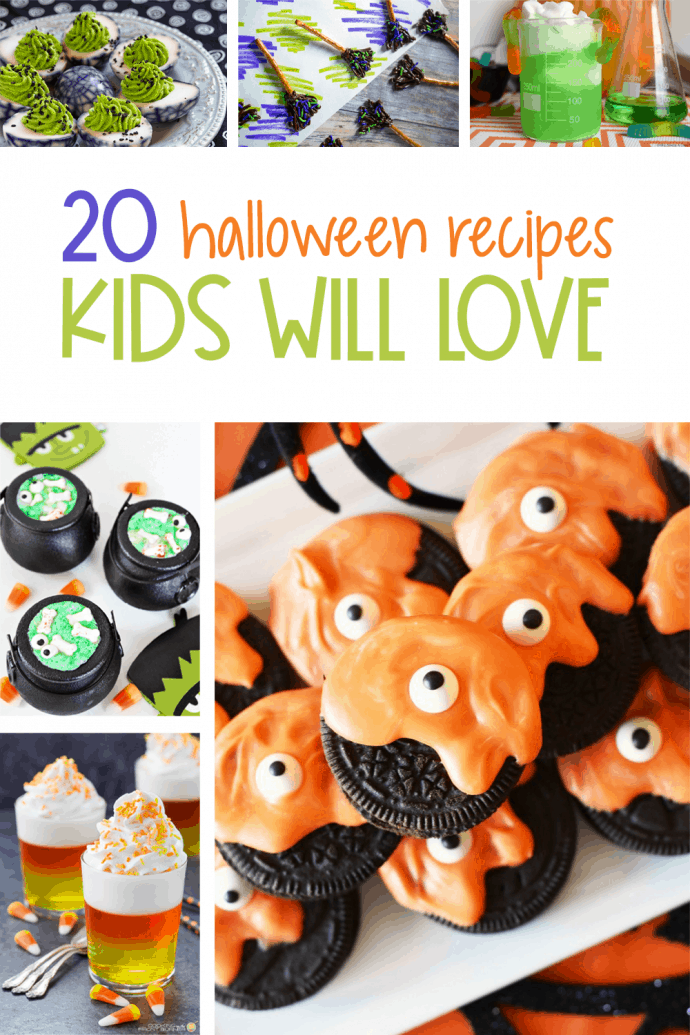 If you're looking for some Halloween recipes for kids, I have the perfect list for you! I've put together a fun list of Halloween recipes to make for kids parties. They are sure to love all of these options for getting festive for Halloween this year!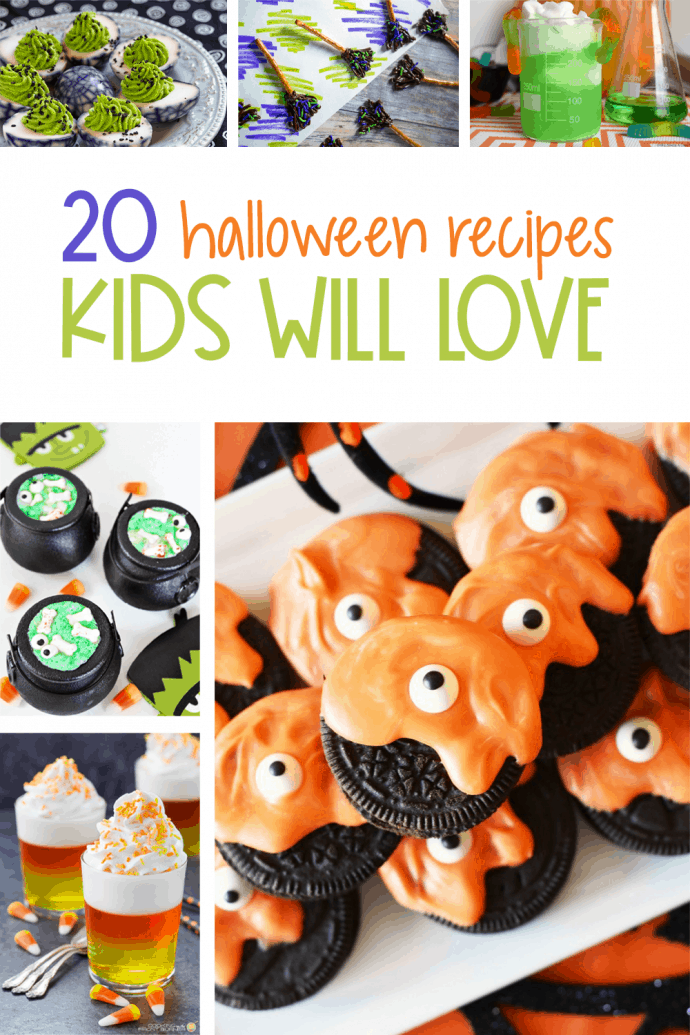 I don't know about you, but I often wonder who is more excited about Halloween: me or the kids. One thing is for certain though: cooking up Halloween recipes for kids is easily the best part.
I've done my best to include some variety in this list by featuring snacks, drinks, desserts, and even a few more "main course" type options. No matter if you're wanting these Halloween recipes for kids' parties, or to just get in the spirit at home around the Halloween season, you're sure to find the perfect recipe to try!
Scroll down below for the full list of Halloween recipes for kids to try!
The BEST Halloween Recipes for Kids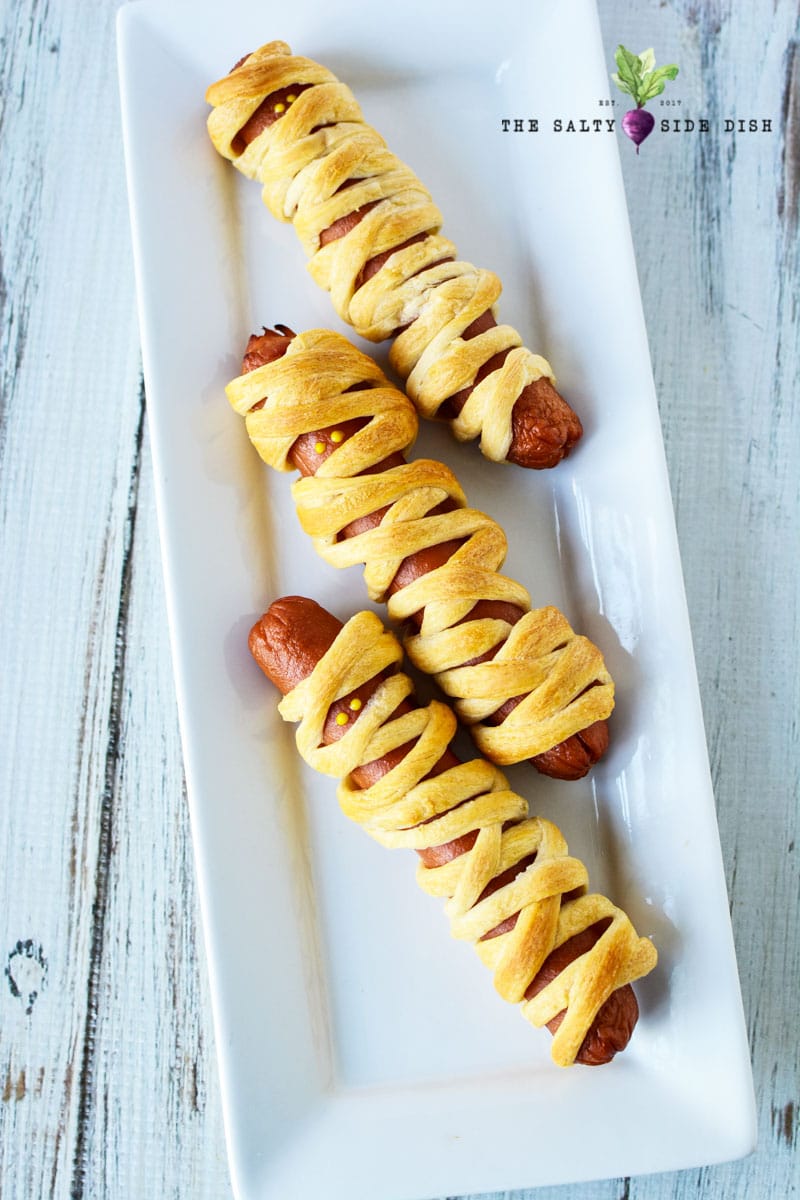 Mummy Hot Dogs by Salty Side Dish: If you like pigs in a blanket, you'll love these! They're easy to make, delicious to eat, and a real fun festive treat!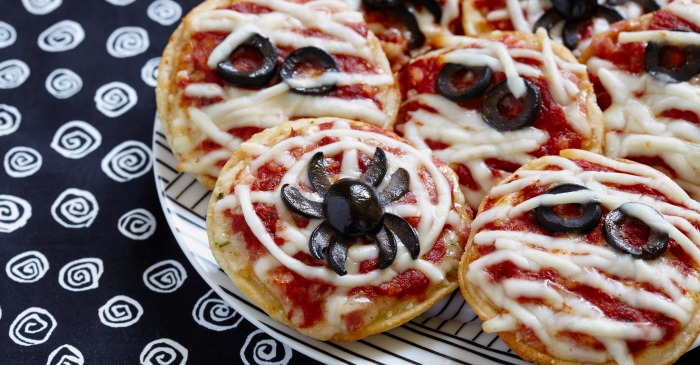 Spider Web Pizza Snacks by Nerdy Mamma: Who doesn't love some pizza bites? How about some that are homemade and look like spider webs?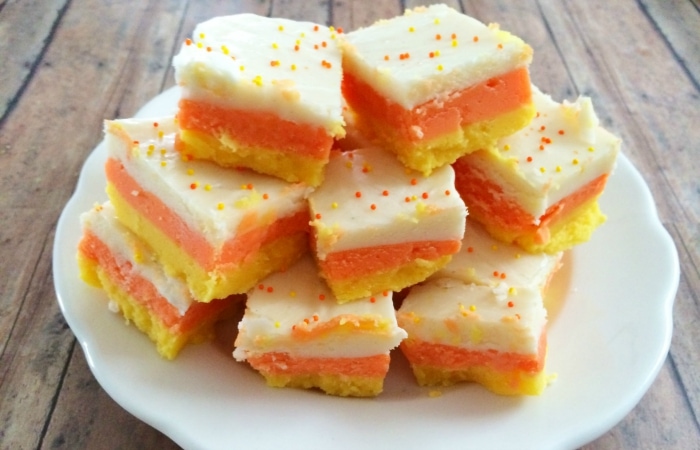 Candy Corn Fudge by Totally the Bomb: Candy corn might be the best part of Halloween so naturally, I've included an easy candy corn fudge recipe. Kids will love helping bake this and eat it too!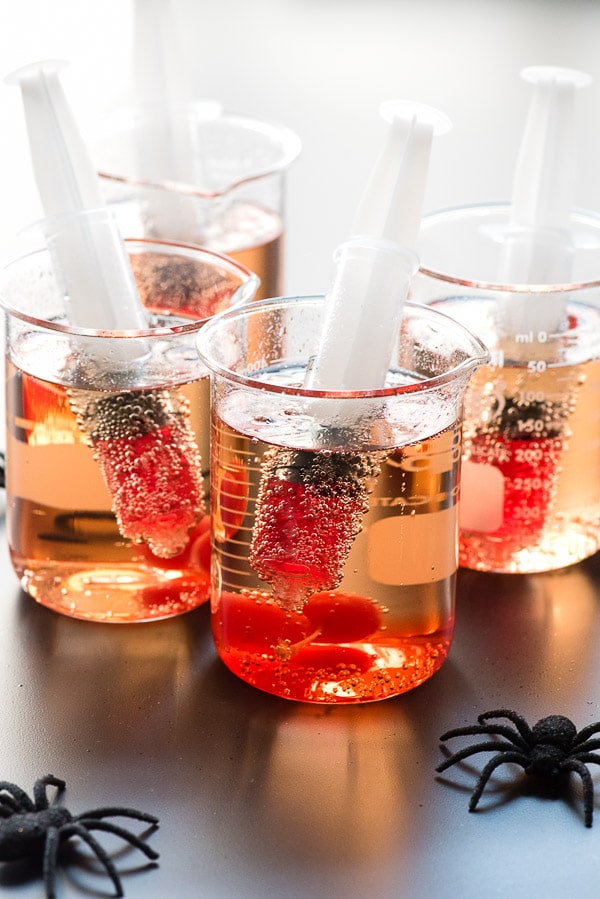 Creepy Shirley Temple Drinks by Boulder Locavore: Shirley temple drinks are already delicious but this recipe makes it a little more creepy and fun for Halloween!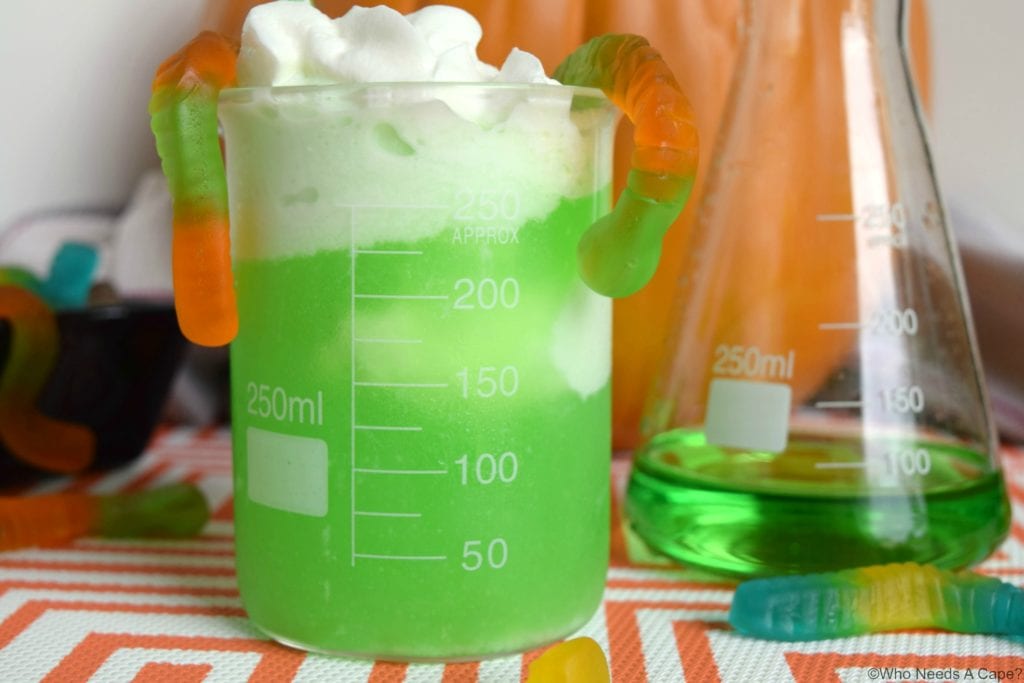 Swamp Potion Drink Recipe by Who Needs a Cape?: Speaking of creepy Halloween drinks… why not a swamp potion recipe? The gummy worms really give it the perfect touch.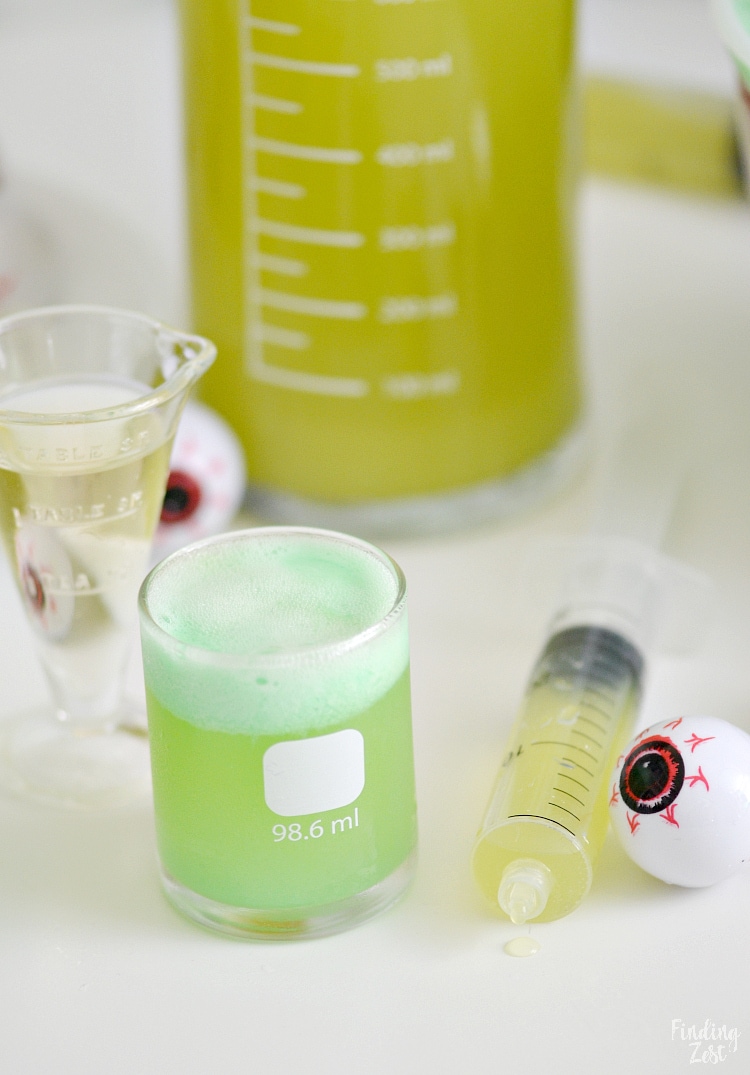 Mad Scientist Green Punch by Finding Zest: For a much creepier vibe, you can make some mad scientist green punch. Older kids especially will love this delicious Halloween drink!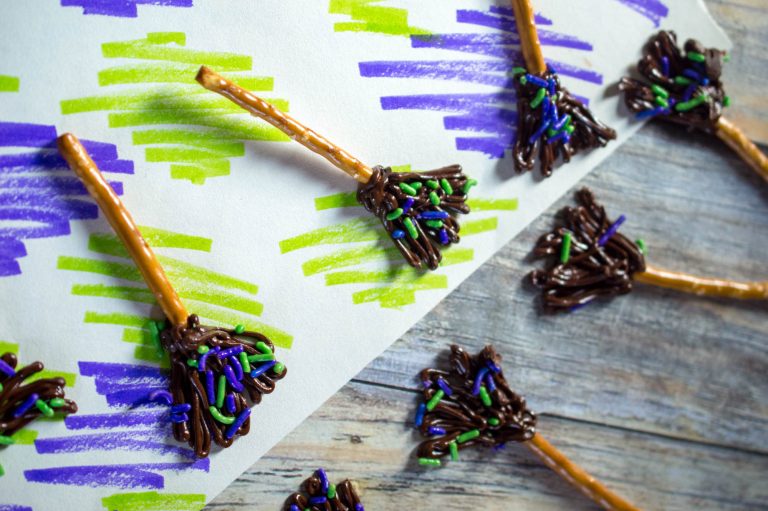 Witches Broom Pretzels by Mommyhood Life: How cute are these witches broom pretzels? They're easy to put together and a perfect Halloween recipe for kids parties!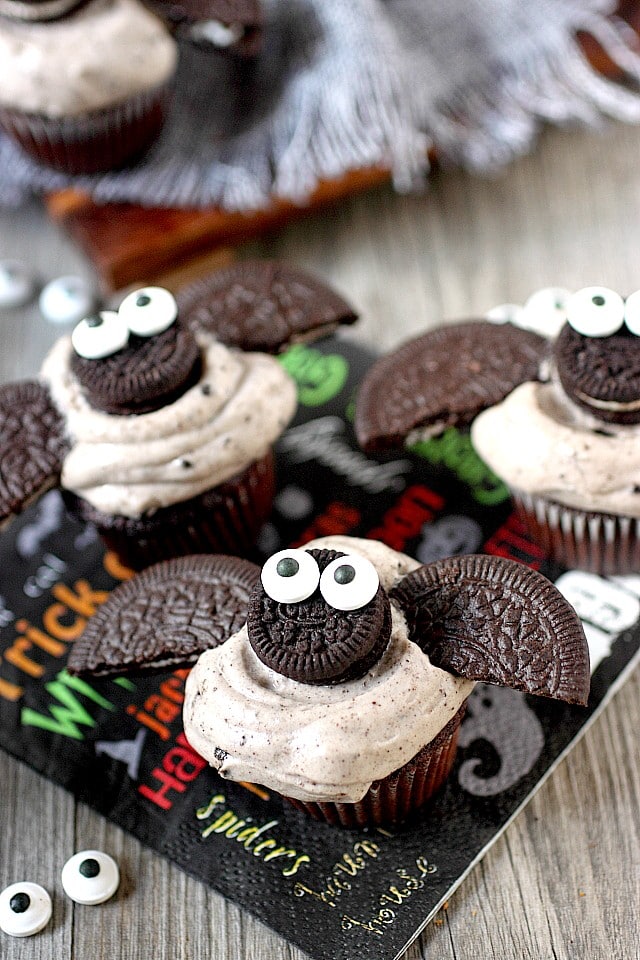 Bat Cucakes Recipe by Mind Over Batter: Bat cupcakes are a must. This recipe is not just fun and festive but sweet and delicious too. You'll want to eat them all yourself!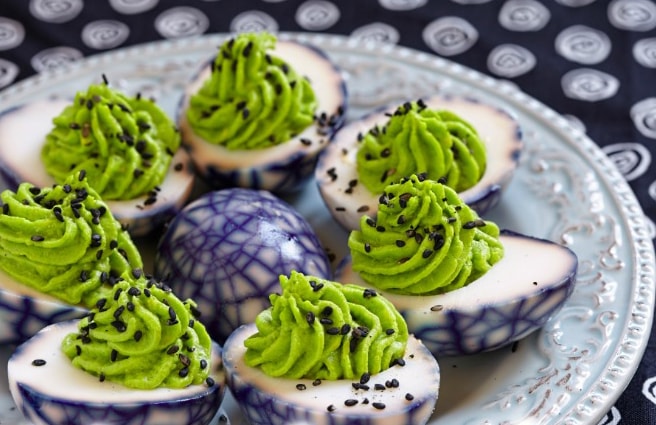 Rotten Deviled Eggs by Parenting Chaos: These rotten eggs are one of my favorite Halloween recipes for kids. I mean how cool do these look?! Kids will have a blast helping make these, too.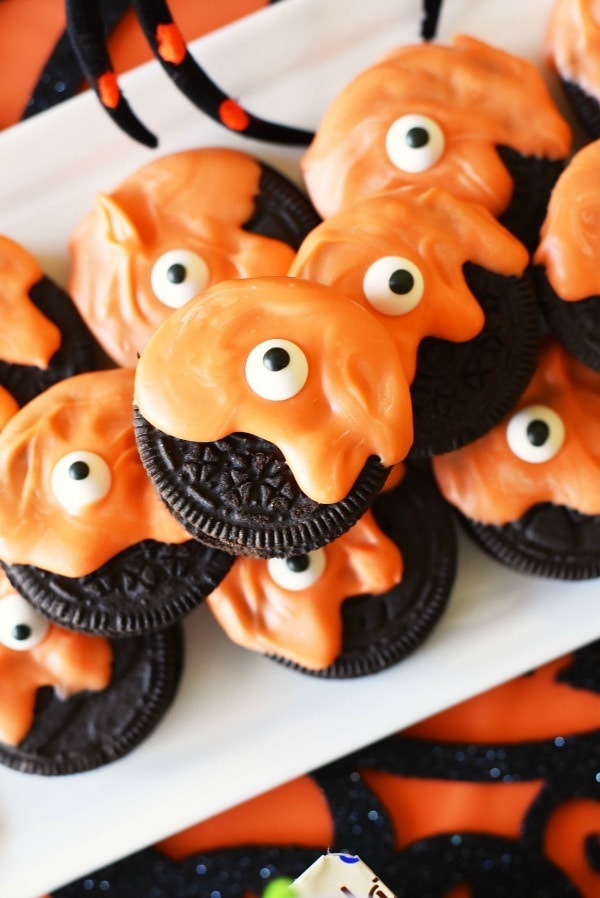 Monster Oreo Treats by Sizzling Eats: How cute are these oreo monsters?! The perfect treat for a classroom Halloween party! Bonus that they're very easy to make.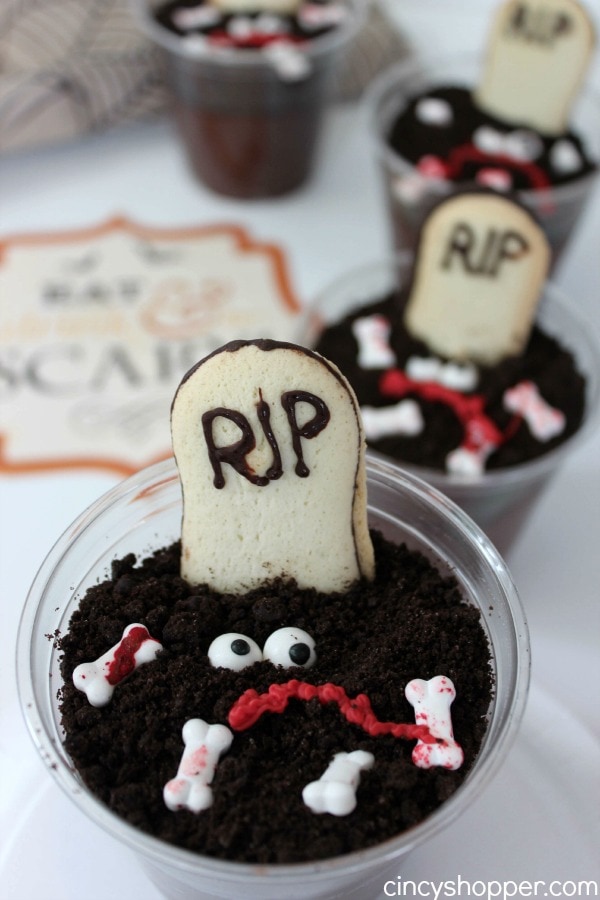 Graveyard Pudding Cups by Cincy Shopper: How can you say no to these creepy and fun graveyard pudding cups? They give the perfect Halloween vibe and are pretty delicious. They're a perfect Halloween after school snack.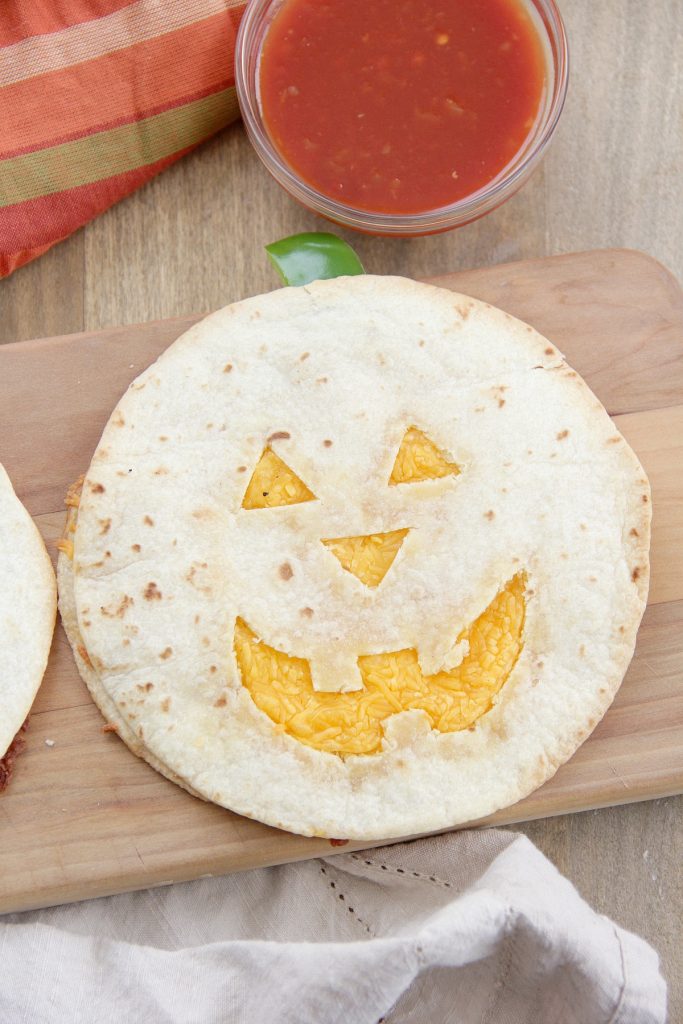 Jack-O-Lantern Quesadillas by Big Bears' Wife: I already love making cheese quesadillas for lunch, so why not make them more festive for Halloween? Kids love these and they're a yummy treat, too.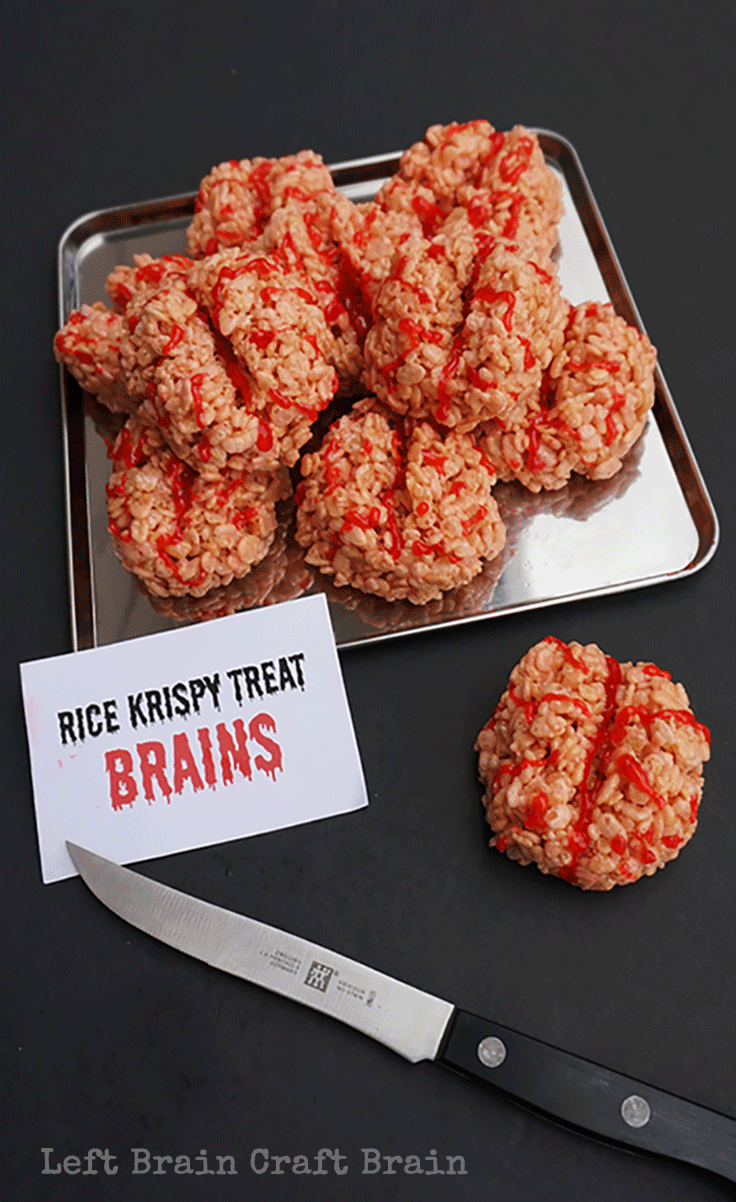 Rice Krispy Treat Brains by Left Brain Craft Brain: I love how creepy these are! Rice krispy treats work for so many recipes and these are perfect for little zombie fans.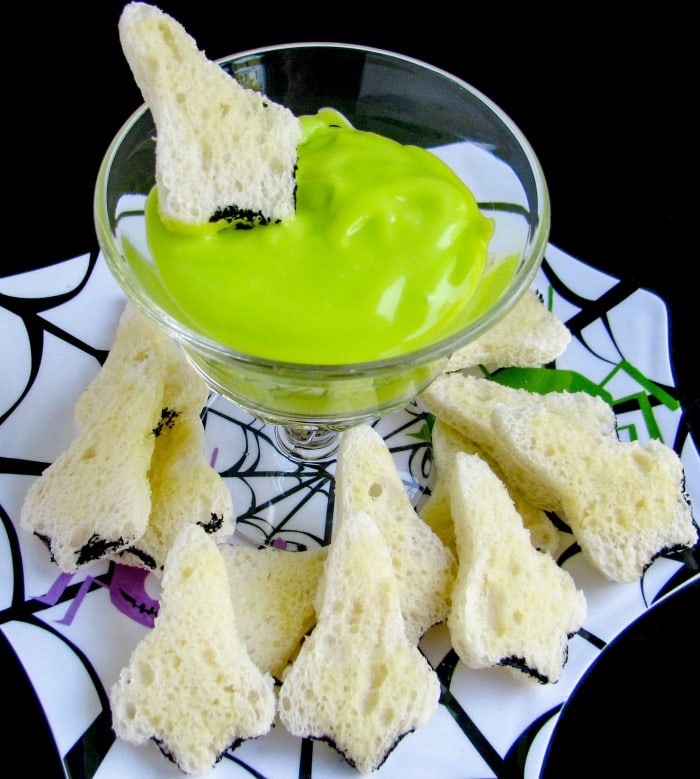 Zombie Snot Dip by Nerdy Mamma: Speaking of zombies… how hilariously fun is this party dip recipe? Kids will giggle as they pretend they're eating real zombie snot!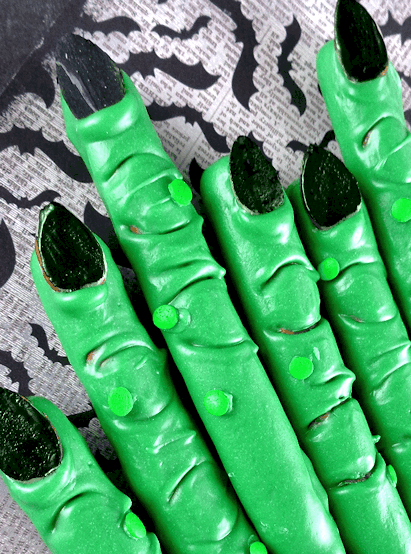 Witches Fingers Halloween Snack by Our Kid Things: If your kids are more into witches, they'll love these fun pretzel witches fingers! Perfect amounts creepy and fun.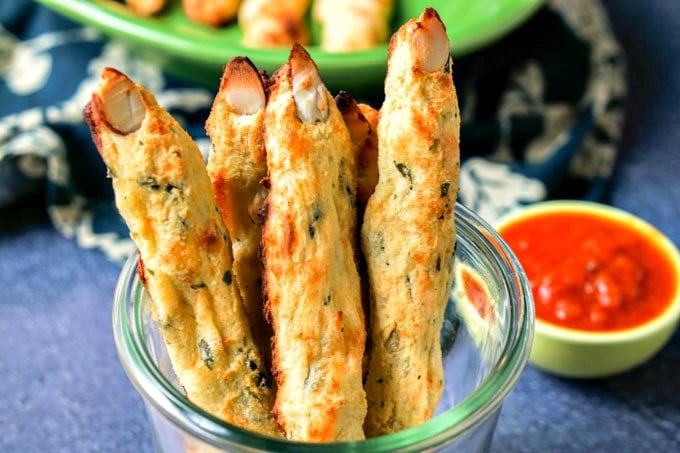 Witch Finger Breadsticks by My Life Cookbook: I couldn't choose between the pretzels and these breadsticks so naturally I had to include both. I love the flavor in these and they come out pretty creepy and fun!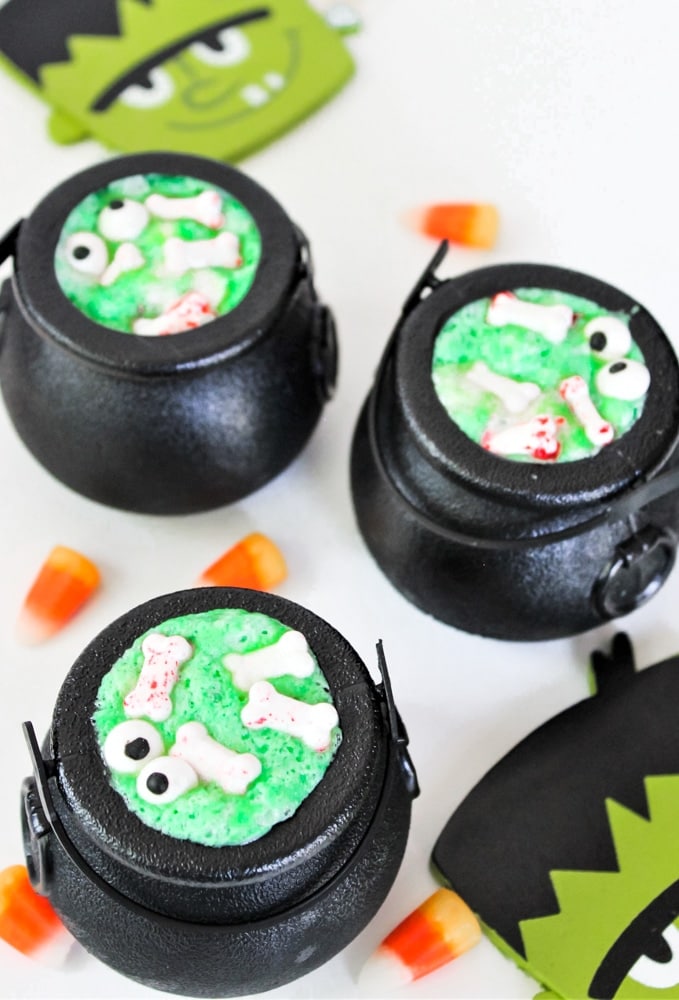 Witches Brew Jello Snack by Mommy Musings: Witches brew anyone? This jello dessert treat is perfect for Halloween.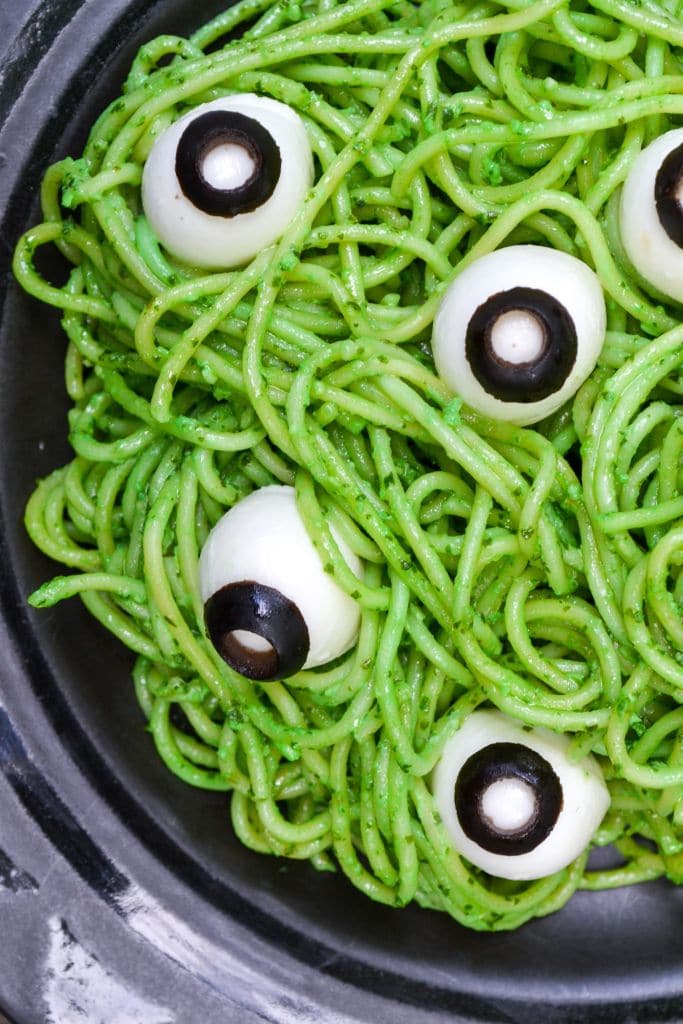 Eyeball Halloween Pasta by Morgan Manages Mommyhood: This is easily the best Halloween dinner recipe. I mean that eyeball and the green colored spaghetti is the perfect combo.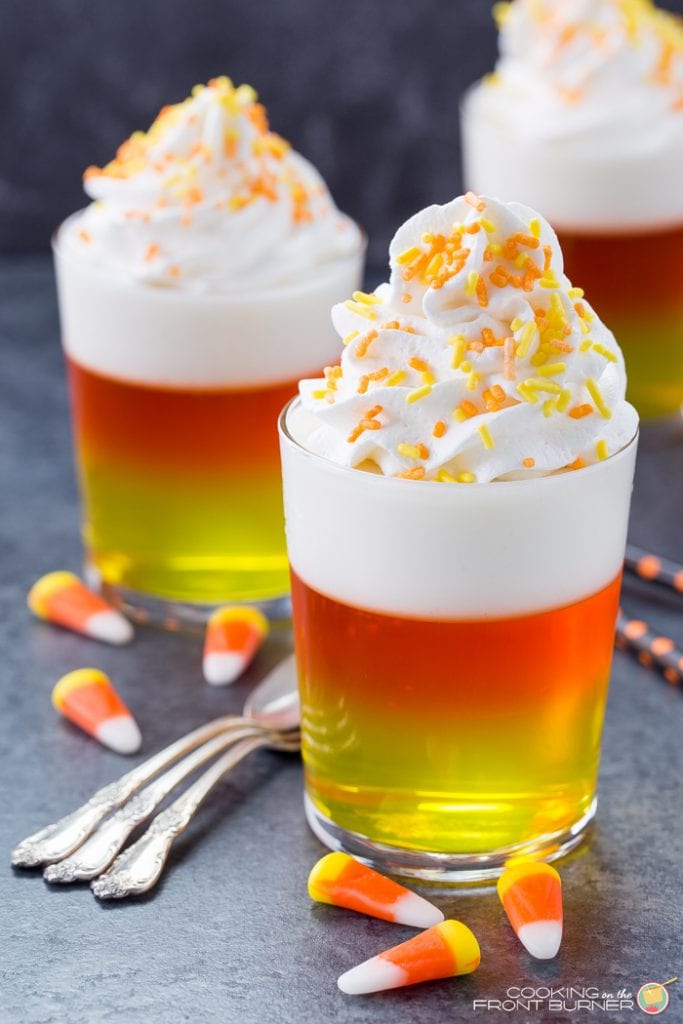 Candy Corn Jello Treats by Cooking on the Front Burners: These candy corn jello treats are equal parts festive for Halloween and delicious. I could easily make these year round for the kids!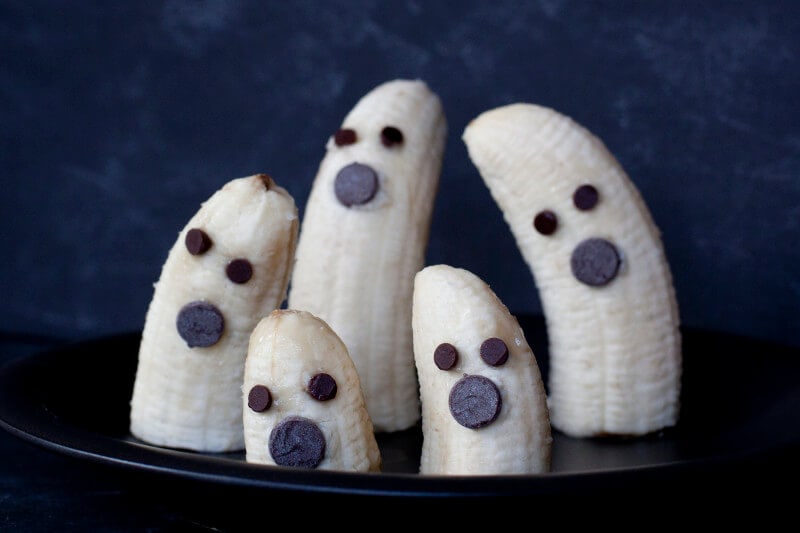 Boonana Halloween Snack by Eating Richly: Healthy Halloween snacks are great for smaller kids. These boonanas are so easy to make and work for kids of all ages!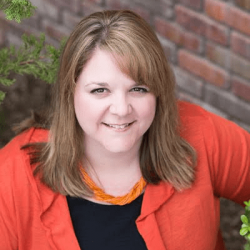 Latest posts by Nicole Burkholder
(see all)