This post may contain affiliate links. Please see my full Disclosure Policy for details.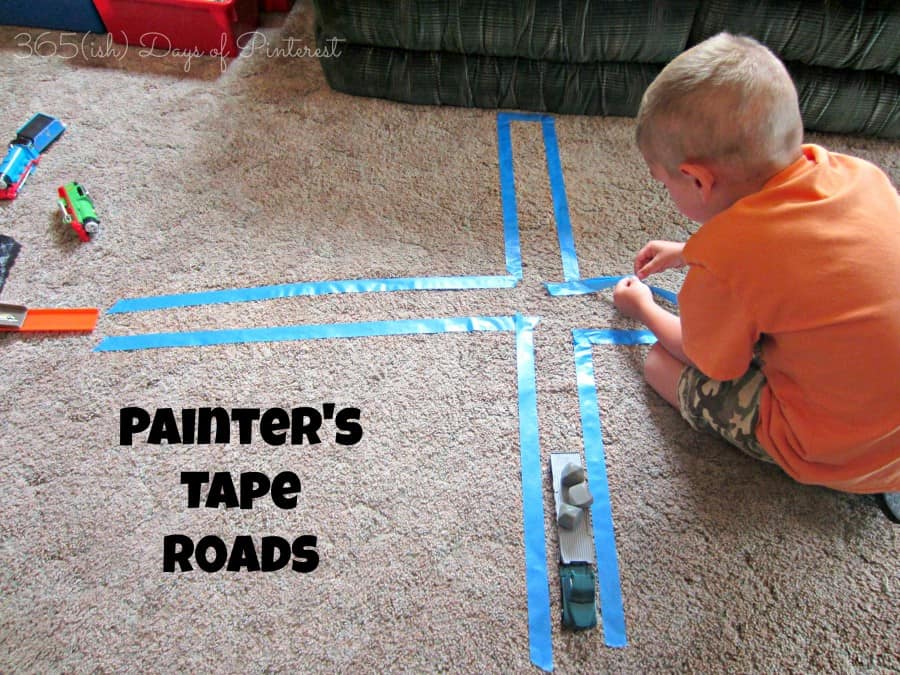 Last week, we were coming home from running some errands and we saw a garage sale with lots of toys. Henry asked if we could stop, so he and I got out to check out the goods. They had some great things and the prices were great! We got a really cool Hot Wheels launcher for $1. This $1 investment turned into an afternoon of creative play when I remembered something I'd seen on Pinterest- painter's tape roads! I've also seen this idea using masking tape, but in my experience, masking tape leaves a sticky residue. You don't want anything attracting dirt to the carpet, so I'd stick with painter's tape just to be safe.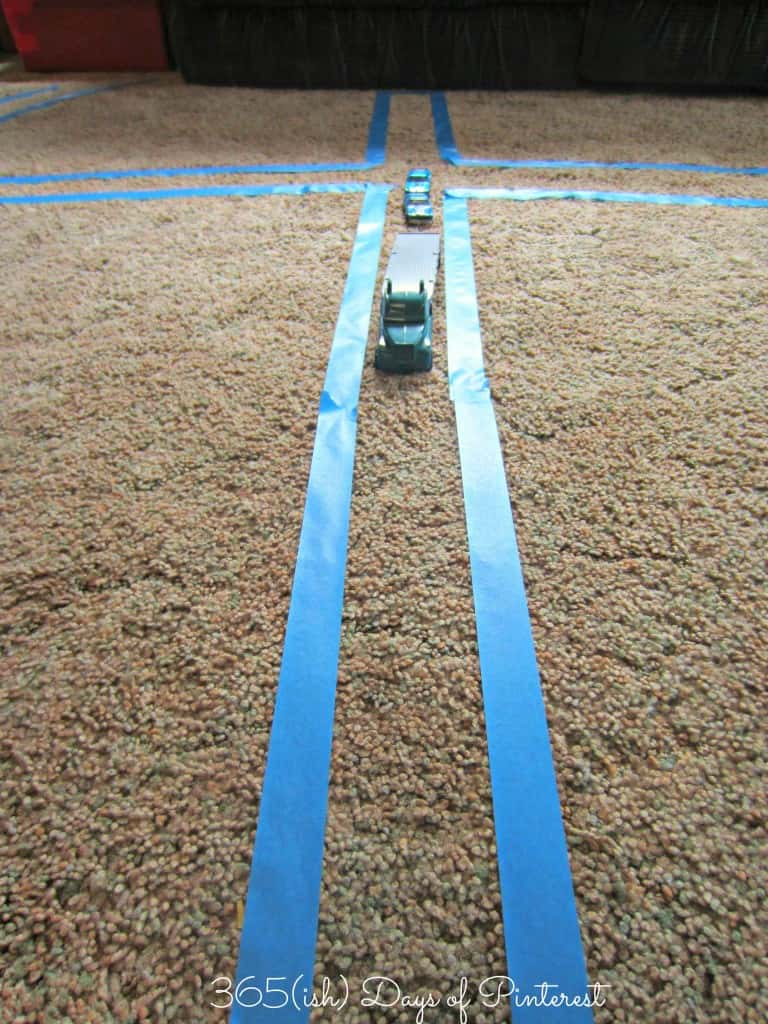 Very soon, our roads were not sufficient, so we began to build a town for the cars to travel through and enjoy. 🙂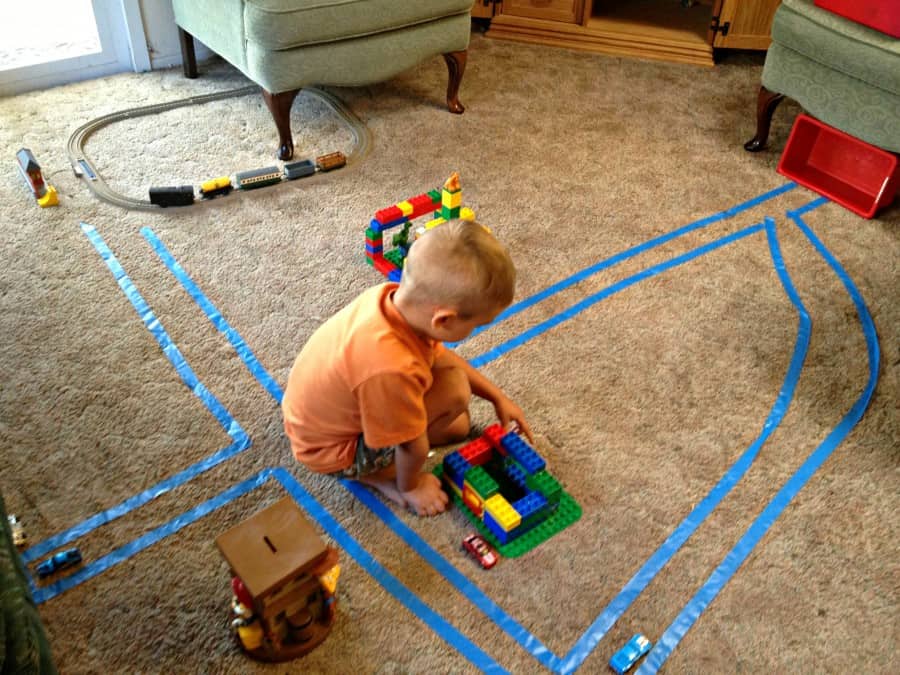 Here is our Tape Town Target. It comes complete with a wonderful toy department, stocked with Thomas trains and The Hulk. But before you can buy any toys, you need to go to the bank to get some money (because that's what mom's do-go to the bank and they give you dollars.)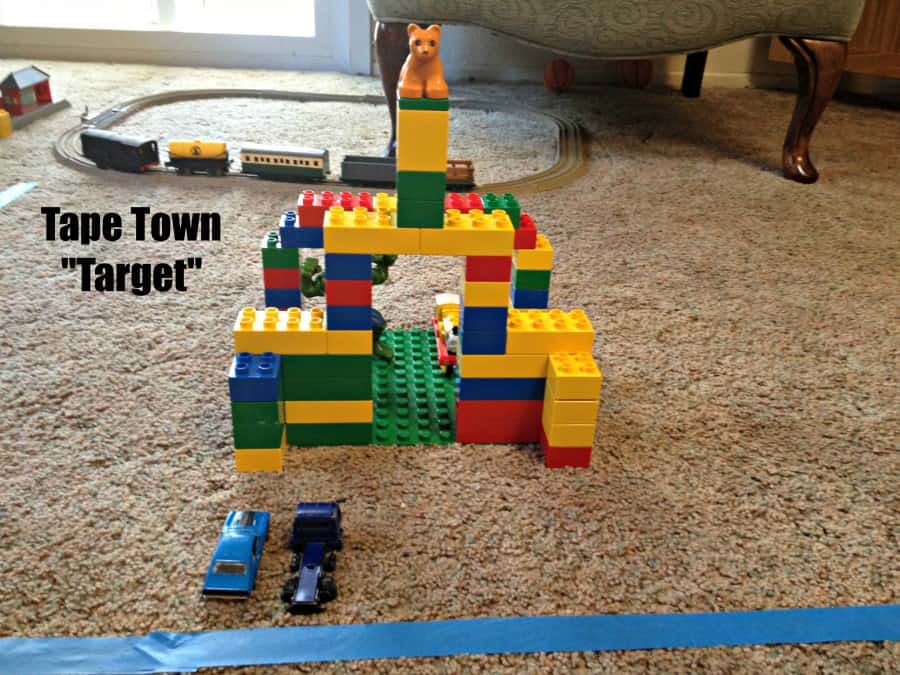 So naturally, here's the bank. Note the real money safely locked away inside. There's even a drive-through window around the bank!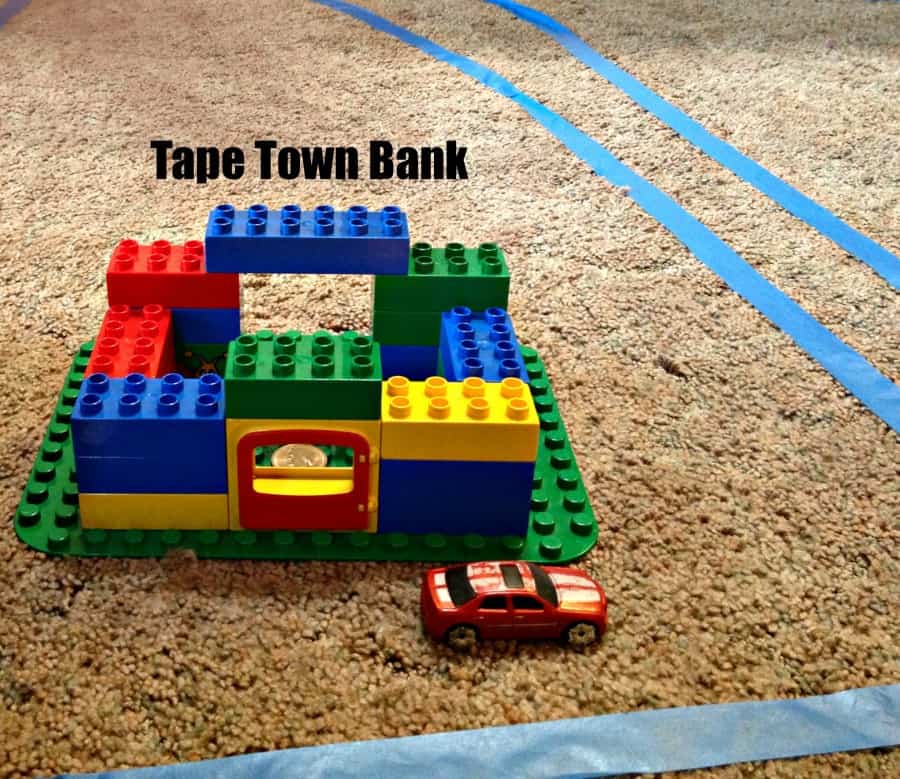 Reflecting our current Thomas "kick," we had a station for the townspeople to go for train rides. This too, cost money, so a stop at the bank first was necessary.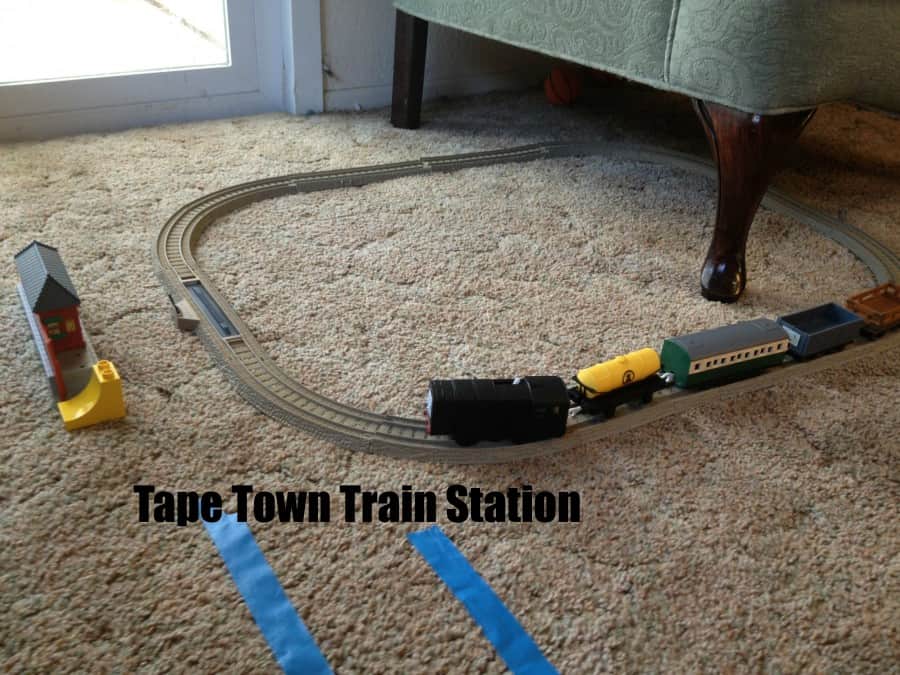 Lastly, we had a zoo, stocked completely with Diego jungle animals. That is, until Char-zilla came and left his mark on things. The end of nap time often spells then end of detailed and complicated creative play for Henry. Such is the life of a middle child. 🙂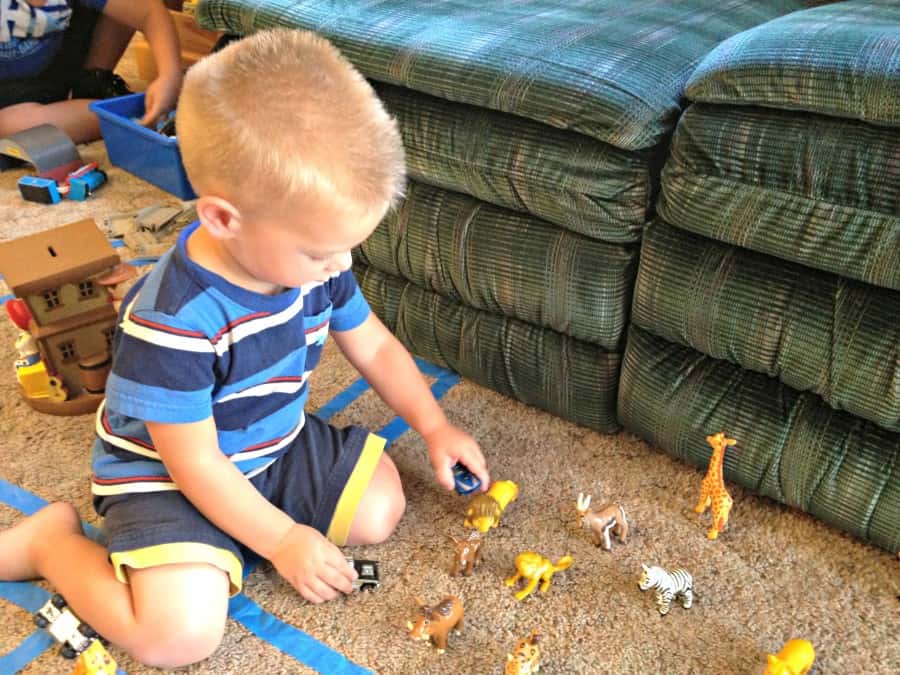 I'm sure you don't really care to see photos of my living room, my kids and their toys, but just humor me. 🙂 My point is to show that this isn't just one of those good ideas that doesn't deliver in reality. A child's imagination can generate a wonderful world and hours of play if you just give it a gentle nudge in the right direction! Next time you need a few minutes to get something down, pull out the roll of tape!
Linking up with Whimsy Wednesday, Homework Wednesdays, All Things Pretty, Family Fun Fridays, DIY Sunday Showcase, Super Sunday Link Party, Marvelous Mondays, What'd You Do This Weekend, On Display Monday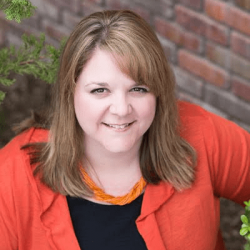 Latest posts by Nicole Burkholder
(see all)