This post may contain affiliate links. Please see my full Disclosure Policy for details.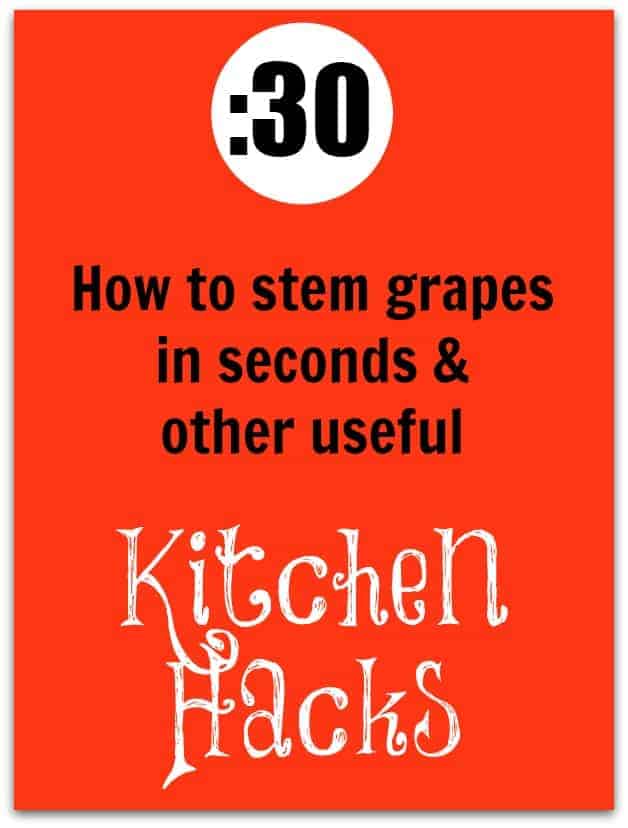 My husband works in the food service industry, and the other day he showed me a little trick when we were putting away the groceries. I thought it was a great idea and he agreed to do a short little video so I could share it with you! This video shows how to stem grapes while you are also washing them, so you end up with a clean bowl of fresh grapes ready for snacking! You can finish several pounds of grapes in less than one minute!
I was going to just share the video on Instagram or Facebook, but I thought it would make a great resource post if I shared a few other helpful kitchen hack videos that taught me something new. You may have already seen one or two of these on social media. Most of them I have tried for myself and they really do work! Check out my Pinterest board for all sorts of Cooking Tips and Tricks.
Kitchen Hacks from Around the Web
Cut a plate full of grapes in half all at once! This is genius for parents of babies who can't eat whole grapes. I had some amazing chicken salad that was stuffed full of red grapes and this trick would come in handy making that salad. I wish I could have tracked down that recipe! It had almond slivers, grapes and chicken chunks in it, but the sauce was SO good. If you have a great chicken salad recipe I'd love to hear it! Leave it in the comments for me, pretty please!
I'm really not a fan of Martha Stewart, but this kitchen tip is a great one, so I'm including her in my collection anyway.
This last video is my favorite. It crams eight different quick and easy kitchen hacks into one video. BuzzFeed is one of my favorite resources for all sorts of random ideas and interesting blog posts. 🙂 They even featured my Painter's Tape Roads on a list for kids once!
What about you? Do you have a cool trick you use in the kitchen that wasn't included in this list? I'm always looking for ways to make things easier when I'm cooking!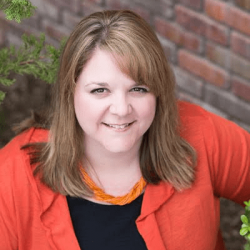 Latest posts by Nicole Burkholder
(see all)