This post may contain affiliate links. Please see my full Disclosure Policy for details.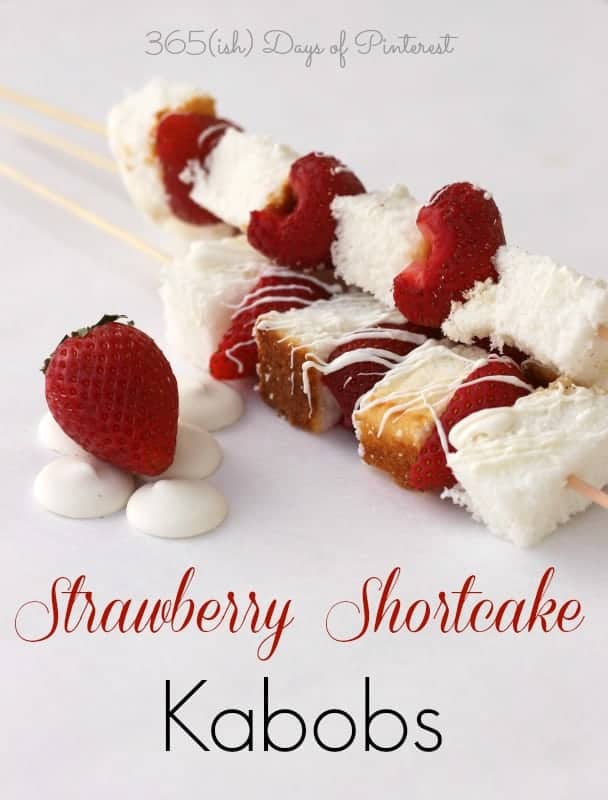 Perfect for a bake sale, Valentine's Day party, tea party or "just because," these Strawberry Shortcake Kabobs are quick and easy to make!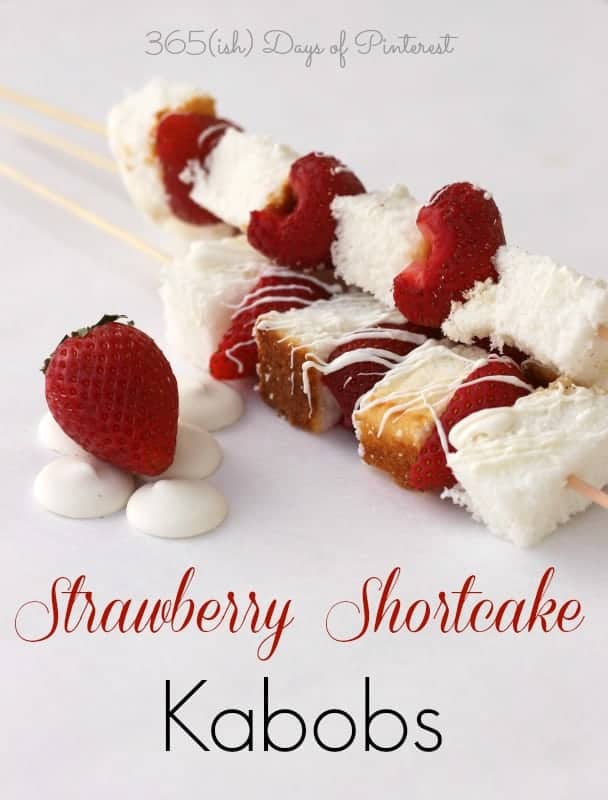 I made these easy Strawberry Shortcake Kabobs last week for a bake sale. My oldest son, Bryce, is going to go to summer camp for the first time in less than a week. He's also autistic, so this is going to be an experimental trip to see how he does without me helping him through the day. I'm planning on going with him and staying at the camp for the first two days. After that, I have to come home to take care of my other kids, and Bryce will choose whether or not he wants to stay for the rest of the week. We have been preparing for this adventure by practicing taking showers alone (without me reminding him to wash his hair/body or telling him to turn off the water and get out), going over the daily schedule and talking about what to do if he needs help with anything. He's SO excited about going to camp and fully intends on staying for all six days. We'll see what he thinks after two days of camp and no electronics whatsoever. But I really do hope he decides to stay. However, if he stays the whole time, it will cost me $279 PLUS the $90 I have to pay to stay there the first two days with him. So you can see why we participated in the bake sales! 🙂
Strawberry Shortcake Kabobs
1 pint ripe strawberries, halved lengthwise
1 loaf angel food cake, cubed (found in the bakery of the grocery store)
1/2 melting chocolate discs-I used white chocolate
wooden skewers
Thread strawberries and cake cubes onto wooden skewers in whatever pattern you choose. Melt chocolate discs in the microwave (usually 30 seconds is enough) and drizzle over the kabobs. Keep covered until ready to serve. Makes about 18 kabobs.
We earned over $60 for Bryce at the bake sale, and he's also been saving cans and bottles to recycle this week. The rest is going to be on Mom and Dad to foot the bill. 😉 I can't wait for him to have this growing up experience! I'll be sure to update his blog when he gets home from summer camp!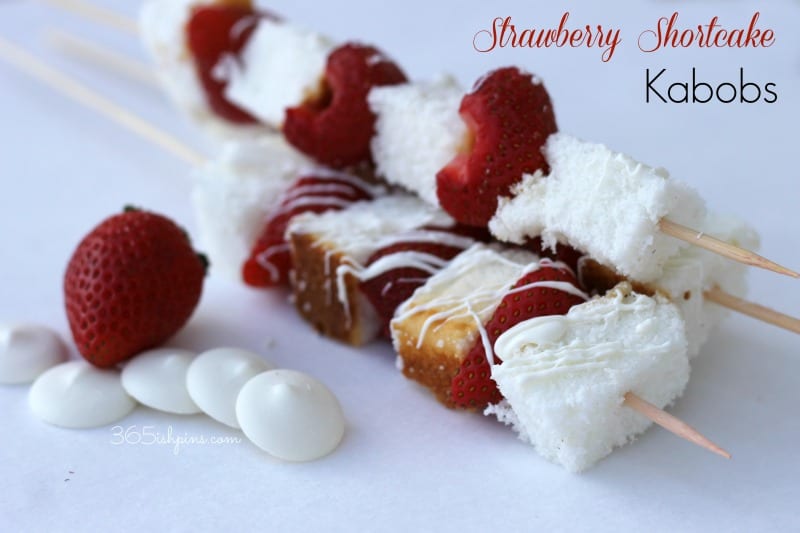 If you like these Strawberry Shortcake Kabobs, you'll probably love this, too!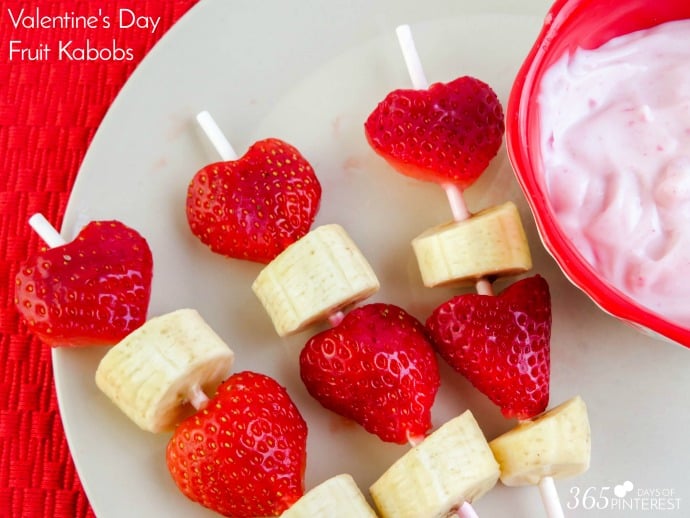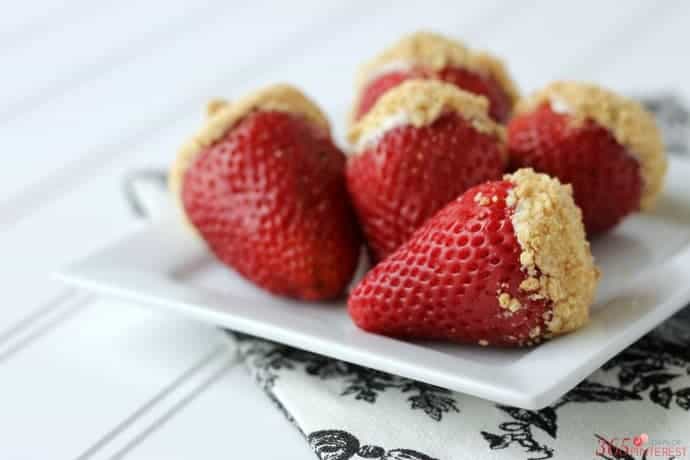 Cheesecake Stuffed Strawberries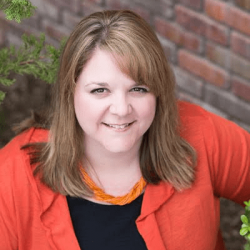 Latest posts by Nicole Burkholder
(see all)