This post may contain affiliate links. Please see my full Disclosure Policy for details.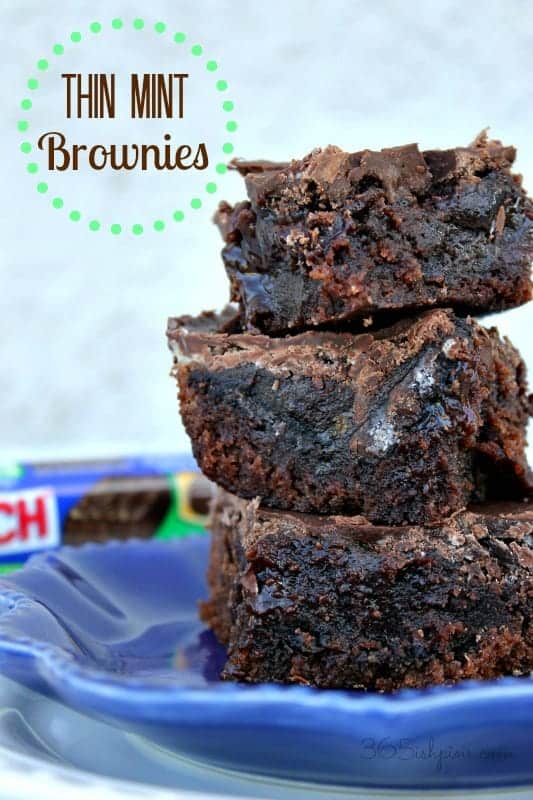 Yes, you read that correctly. THIN MINT brownies. And no, I did not get in a time machine and travel back to Girl Scout Cookie season. Nor did I hoard Thin Mints for the last several months in my garage. (Like that would even be possible with my husband living here.) Actually, this is even better than Girl Scout cookie season because you don't have to face adorable little girls in brown dresses and sashes selling their wares outside the grocery stores. Remember my husband's response to them earlier this year?
They may look adorable and uber-cute in their little brown dresses and their sashes. But don't be drawn in by these scelerate sirens of snack food. It's just one of their many ploys. When a cute little girl looks up at you with those doe-like eyes and with a slightly quivering chin asks that you "support" their group by paying $4 for a box of cookies, you almost feel like a reprobate if you turn them down. See- it's one of their tactics. They shame you into buying them. They leverage their cuteness against you so that you're basically as evil as someone who kicks dogs or bilks money out of defenseless old women. Read the rest here. 🙂
So, instead of living in withdrawal for several months when cookie season comes to a close, Nestle has created a Crunch Bar with three of the most popular cookie flavors: Thin Mint, Peanut Butter Creme and Caramel and Coconut (my personal favorite.)
OK, so back to the brownies! I came home from Walmart with all three candy bar varieties and tested them all. In the name of science and research, of course. Someone has to do it! I LOVED the Caramel and Coconut, but my husband hates coconut and I am a doting and devoted wife (just ask anyone) so I forced myself to come up with a way to use the Thin Mints instead. 😉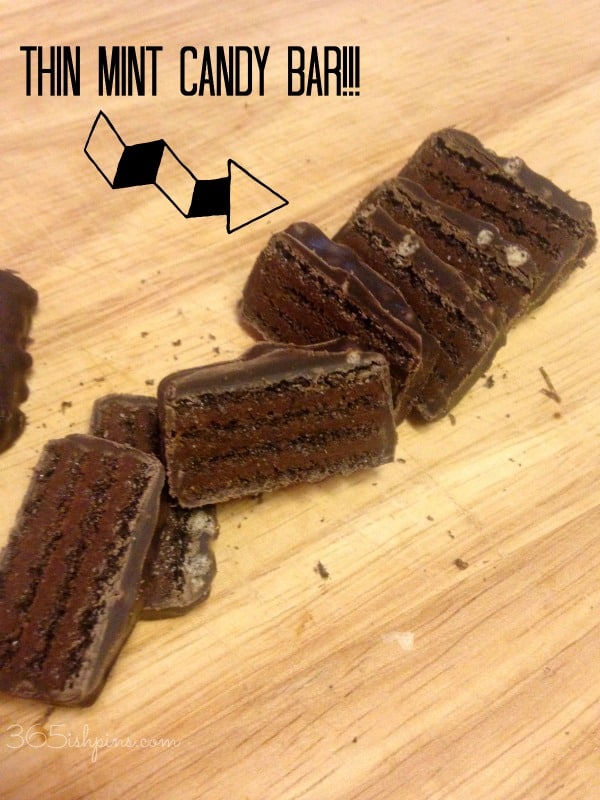 The package contains two small bars inside, which is great if you are counting calories like I'm doing. One bar is 100 calories and a nice way to get a little sweet without going overboard. I cut up three mini-bars (a package and a half) for my brownie recipe. They reminded me of a wafer cookie with a mint flavor.
Thin Mint Brownies
As you can probably tell from the photos, I like my brownies really fudgy and gooey instead of cake-like. Add the candy bar chunks and you've got something almost magical. I like to use the brownie recipe from the back of the cocoa box. But these can be a SUPER simple recipe if you choose to use a boxed mix.
Thin Mint Brownies
Ingredients
1

cup

two sticks butter

2

cups

sugar

2

tsp

vanilla extract

4

eggs

¾

cup

cocoa

1

cup

flour

½

tsp

baking powder

¼

tsp

salt

1-2

Nestle Crunch Thin Mint candy bars

chopped

10

oz

bag chocolate mint pieces

like the ones they sell at Christmas 🙂
Instructions
Heat oven to 350° and grease brownie pan (13x9 or 9x9)

Place butter in a large microwave-safe bowl and heat until melted

Stir in sugar and vanilla

Add eggs, one at a time, beating with a spoon after each one

Add cocoa and mix until well blended

Add flower, baking powder and salt, stirring well until blended

You can mix the candy bar pieces in with the batter now, or create a "layer" of candy bars chunks in the center by pouring half the batter in the pan, topping with candy chunks and covering with the rest of the batter.

Pour batter into prepared pan

Bake for 30-35 minutes if using a 13x9 inch pan, 45 minutes for a square pan (or until brownies begin to pull away from the sides of the pan)

For even more mint flavor, cover the warm brownies with chocolate mint baking pieces until softened, then spread to smooth out and create frosting. Cool completely before serving (you can put them in the refrigerator to harden the chocolate layer on top more quickly.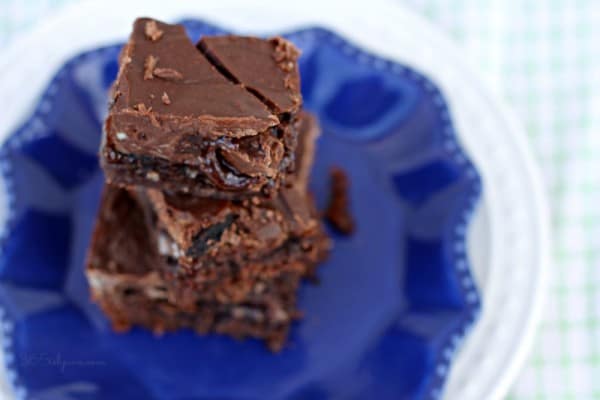 So have you tried out any of these candy bars yet? What's your favorite Girl Scout cookie flavor?
This post was sponsored by Collective Bias, Inc. and its advertiser. All opinions are mine alone.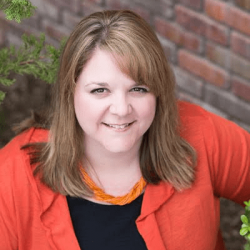 Latest posts by Nicole Burkholder
(see all)