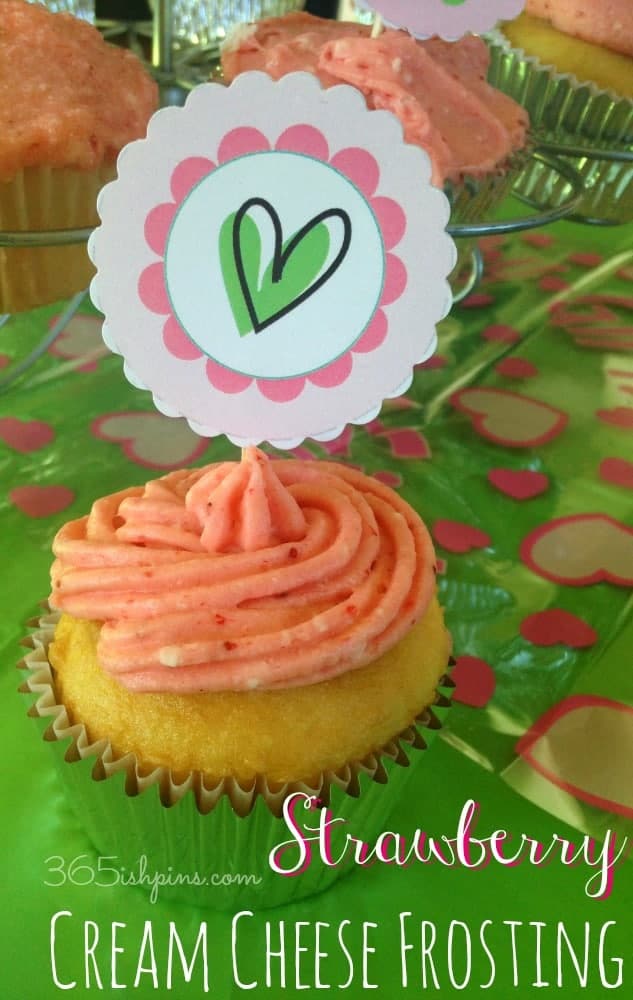 This weekend, we celebrated the upcoming birth of the first granddaughter in our family. So far we've had six grandsons but no "sugar and spice and everything nice" on my side of the family. We had a bright pink and green color scheme for the baby shower and I was in charge of making the cupcakes. I wanted to have some pink in the cupcakes without using a bunch of food coloring, so I went searching for a strawberry frosting recipe. I found one that sounded easy and looked good at Bon Bon Rose Girls. I really like cream cheese in my frosting, so I played around with the recipe just a little and ended up with this tasty concoction.
Strawberry Frosting
3/4 cup frozen strawberries, thawed
1 cup butter (2 sticks), softened
2 ounces cream cheese, softened
Pinch of salt
3 1/4 cups powdered sugar
1/2 tsp vanilla
In a blender or food processor, puree strawberries.
Mix butter, cream cheese and salt until fluffy.
Add powdered sugar slowly, until well combined.
Mix in vanilla and strawberries a few Tbsp at a time to taste.
As with any frosting, you can play with the consistency. I really like strawberries, so I added quite a bit. The first batch of frosting was a bit of a mess as we were racing to get them done and someone (I'm not naming any names, but her name starts with an "M" and ends with -other) MELTED my butter instead of softening it. The frosting ended up a bit on the thin and runny side. Oh well. It tasted good. The next batch was better. I wanted to pipe all of the cupcakes, but the tool I was using only held enough frosting for about 3 cupcakes and we had, oh….72 to make. 🙂 So we gave up on being pretty and just grabbed knives. I guess I need to invest in a good piping bag and tips
. Add it to my Christmas list. 🙂
If you're looking for other baby shower ideas, try these two punch recipes!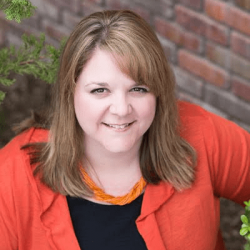 Latest posts by Nicole Burkholder
(see all)