This post may contain affiliate links. Please see my full Disclosure Policy for details.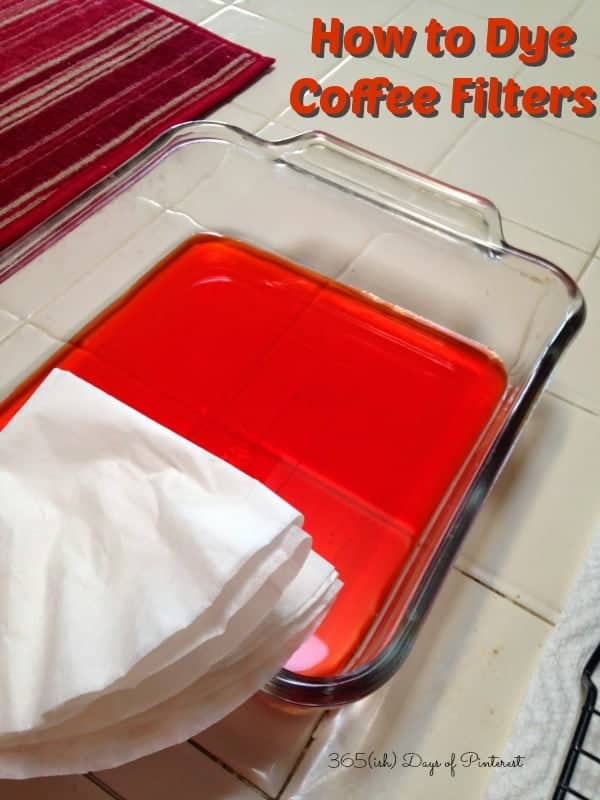 I had originally planned to make some of those beautiful flowers made from dyed coffee filters that you see all over Pinterest and put them on the mantel with all my other Spring decorations, but the season seems to be running away with me, and now I'm already looking ahead toward Summer. So it worked out perfectly when I saw that Bryce was doing a science presentation about the sun and needed something to put on a poster board for his project. I was just going to have him draw a sun, but this was more fun.
How to Dye Coffee Filters
There are quite a few options out there for coloring your coffee filters, but I went with the "use what I already have in the house" method, which was liquid food dye and water. I filled a glass dish with about 1/2″ of water and added yellow and red food coloring until I got the shade of orange I was looking for. The coffee filters will dry much lighter than the color in your dish, so go darker than you think you should.
Fold several filters (I did about 5 at a time, but you could do more) in half and then half again. Submerge completely and let the filters soak up the colored water. Squeeze to remove the excess liquid and make drying time faster. Then separate the filters and lay them out to dry on a cooling rack. You may want to put some paper towels down under the rack to catch any drips.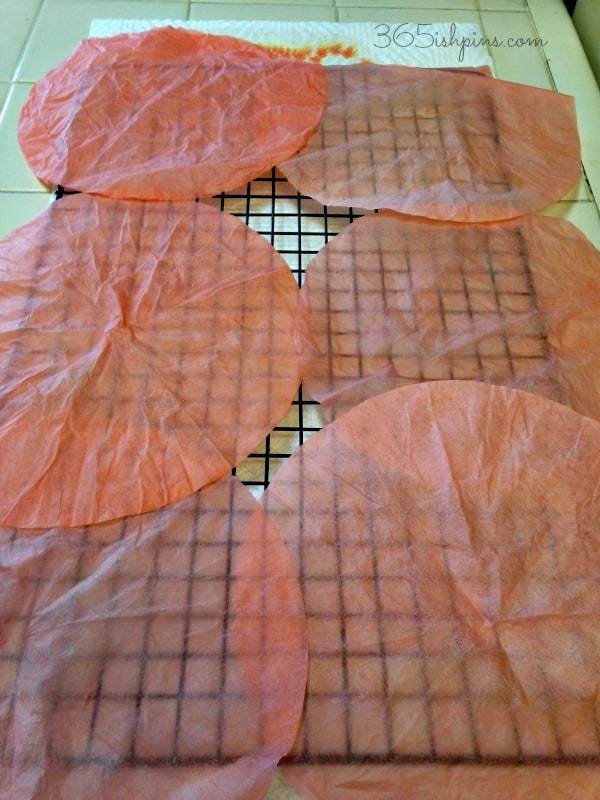 After the coffee filters are completely dry, you can do whatever you'd like with them! If you grasp them in the center and gently crumple them, they resemble pretty flowers. However, we were going for a ball of burning gas (AKA the sun) so we had fun crumpling them up, and smashing them together. I put a few rings of glue on the poster board and we crumpled the coffee filters and smashed them onto the glue until they stuck. After letting it dry overnight, Bryce was ready for his presentation!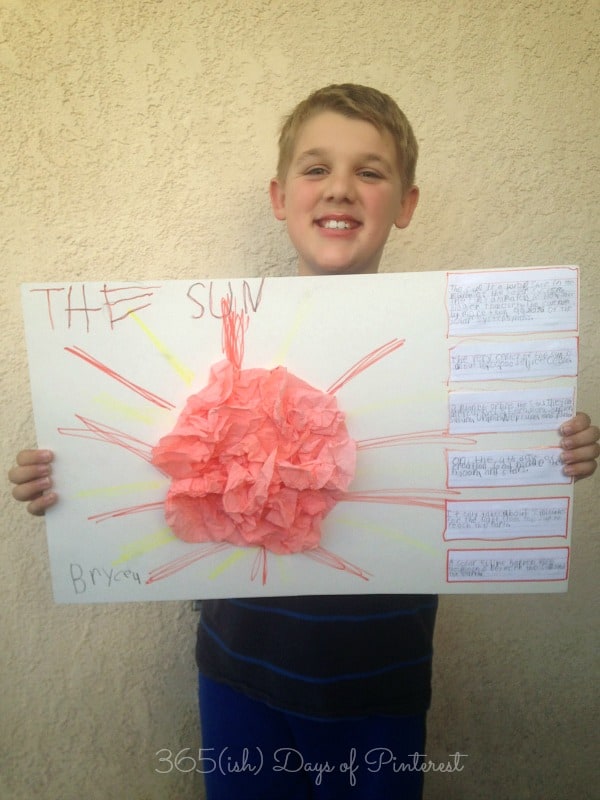 The project was supposed to be a very "hands off, parents!" kind of homework assignment. Bryce chose the facts he wanted to share with the class and wrote them out himself. He drew the sun's rays and he put the crumpled paper where he thought it should go. I will admit, I wanted to straighten things out, or reword some of his sentences, but if you're reading this, Mrs. Morgan, I promise I didn't! This was all his work!
What about you? Do you have a hard time keeping your hands off your children's school projects? Are you tempted to "fix" their work for them? 🙂 I have found that my kids are much more proud of things that they did completely on their own! I'll have to be creative with my own work somewhere else. Maybe I will try to make some of those coffee filter flowers…
Love simple crafts for your kids? Here's another one you can do in just a few minutes with limited supplies:
Winnie the Pooh Paper Plate Craft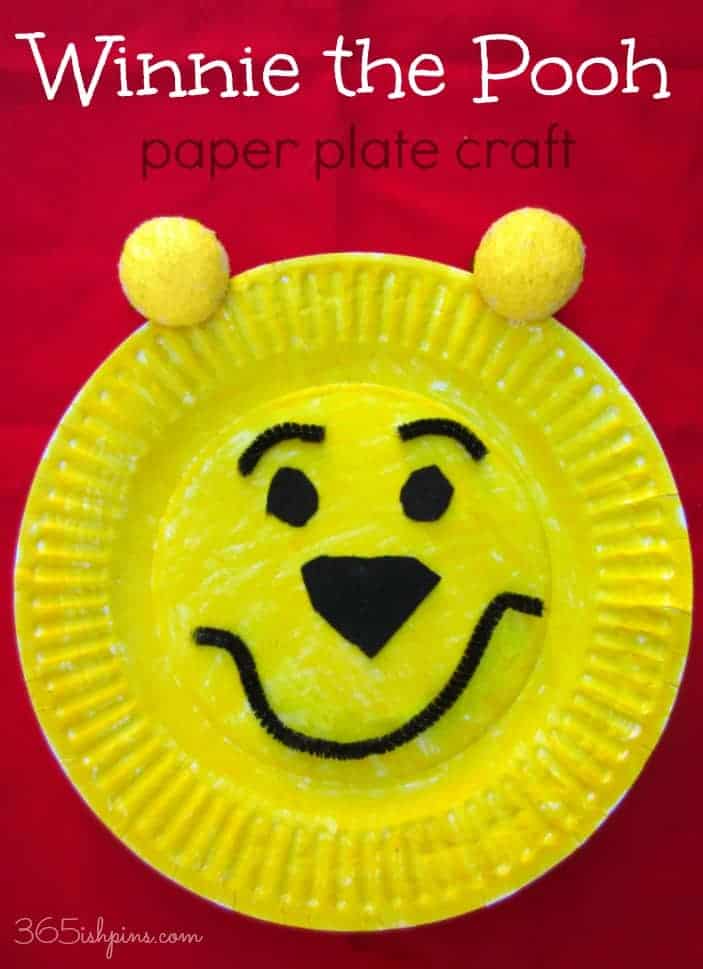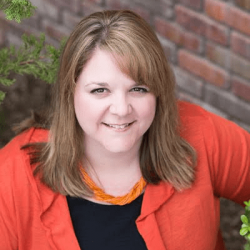 Latest posts by Nicole Burkholder
(see all)