This post may contain affiliate links. Please see my full Disclosure Policy for details.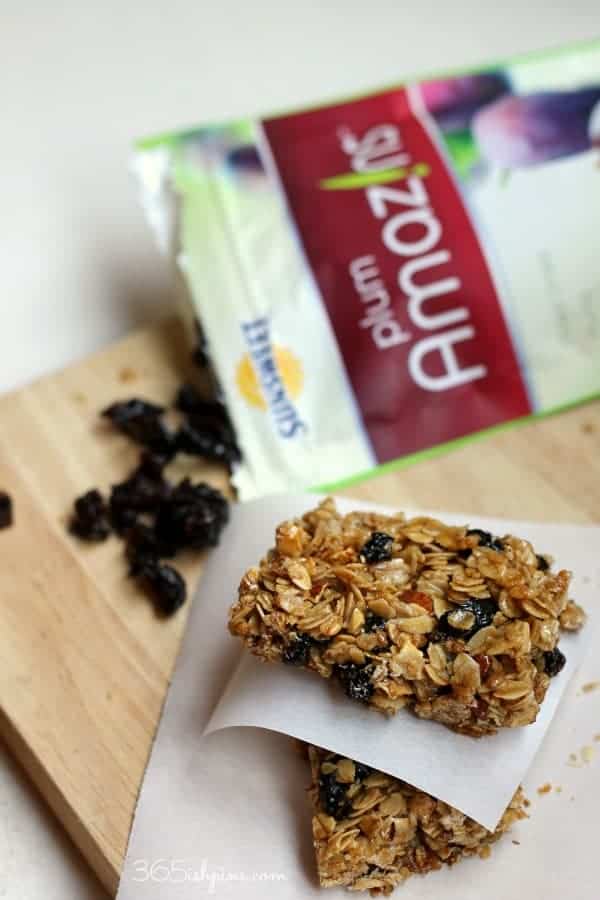 The first month of 2015 is almost over already! Did you make a New Year's resolution to lose weight or just be more conscious about what you eat? Are healthy snacks something you are trying to eat more often? I know it's easy to make those resolutions but oh-so-hard to keep them! I had been losing weight over the last 6 months or so, but when the holidays came around, I lived like a queen. It was fun to eat all that junk, but sure enough, I'm paying the price now! I gained 5 pounds back and it's been so hard to get those off again! One way I control my weight better is to keep snacks in the house that I won't regret eating. So I went searching for a recipe for homemade granola bars. I found one that I liked on Pioneer Woman and changed things up just a little bit. The result was a tasty, satisfying snack that I don't regret eating!
When I saw these Sunsweet® Plum Amazins, I knew they would be a great addition to my granola bars. I think prunes get a bad rap. They aren't just for old people! 🙂 I love the way dried plums taste, and they are full of more than fiber! They are loaded with potassium and are can help maintain good bone health. So why not toss them in?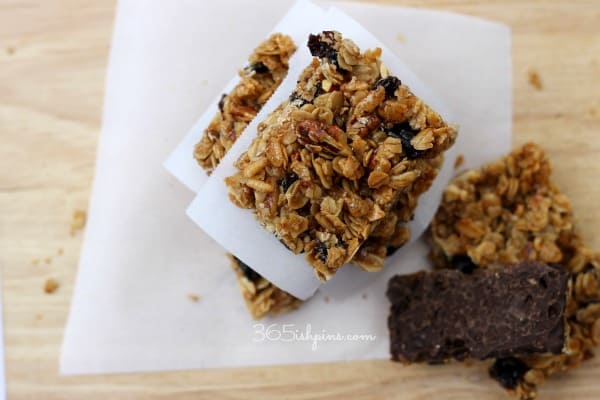 Homemade Granola Bars
6 cups rolled oats (not quick oats!)
4 tbsp butter, melted
1/4 cup vegetable or canola oil
1 tsp salt
3/4 cup brown sugar
1/2 cup honey
1/4 cup Sunsweet® PlumSmart® Light juice (any juice will work, but I wanted to punch up the flavor without adding many calories)
1/4 cup molasses
3 tsp vanilla extract
1 1/2 cups Rice Krispies
1/2 cup chopped pecans
1/2 cup chopped almonds
3/4 cup Plum Amazins diced prunes
Optional: dark chocolate for dipping (I just used about 4 ounces and dipped 1/2 of my bars, leaving the rest plain)
Preheat oven to 350°. In a large bowl, toss the oats with the melted butter, oil and salt until coated. Spread out on two baking sheets and toast in the oven for 15-20 minutes. Watch this closely! You need to shake it a few times to keep them from burning. But don't skip this step. It brings out the nutty delicious flavor of the oats! Remove from the oven and set aside.
Reduce heat to 325° and start working on the sticky stuff. 🙂 In a saucepan, combine the brown sugar, honey and juice. Heat it slowly, stirring to combine. Stir in the vanilla. Remove from heat.
In the large bowl you started with, combine the Rice Krispies, pecans, almonds, diced prunes and toasted oats. Stir until mixed well. Slowly pour the sticky liquid over the oats mixture, stirring as you go. Mix it well, until all the oats are coated with sticky goodness.
Press into a baking sheet that is lined with foil and greased thoroughly with butter or cooking spray. Bake until golden (about 25 minutes) and let cool. Using a sharp knife, cut into bars and then remove from the pan.
Optional:
Melt dark chocolate in a bowl and dip the bottom half of the bars in the chocolate. Place chocolate side down onto wax paper until set.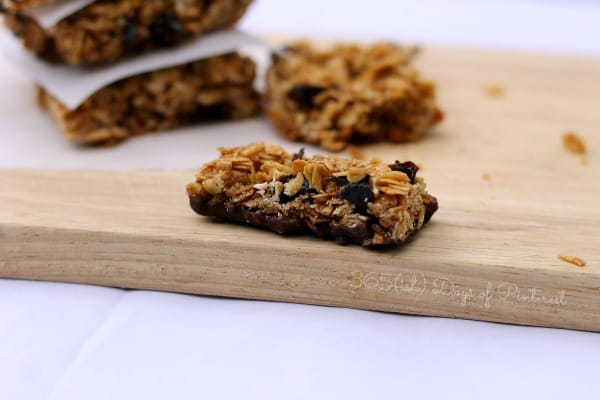 I was selected for this opportunity as a member of Clever Girls and the content and opinions expressed here are all my own.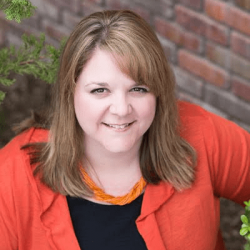 Latest posts by Nicole Burkholder
(see all)