This post may contain affiliate links. Please see my full Disclosure Policy for details.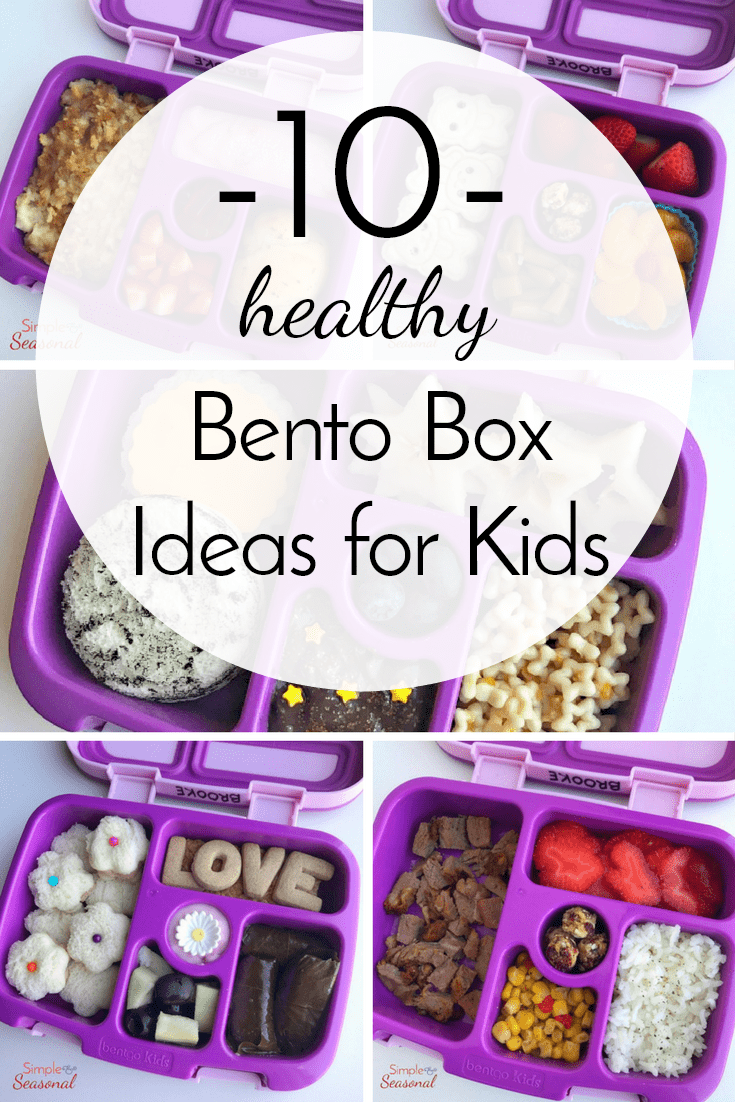 Get creative with lunch using these healthy Bento Box Ideas for Kids! Ten different lunches equals two weeks of something new!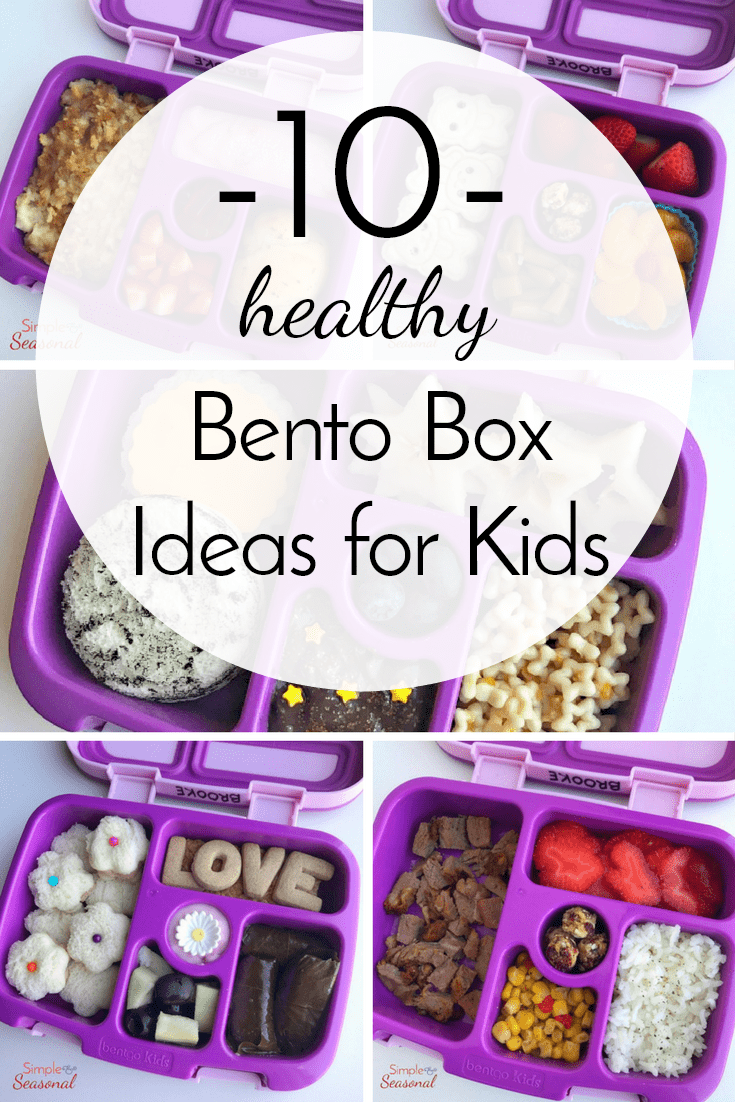 We are one month into the school year. Are you getting tired of packing lunches every day yet? 🙂 My poor kids are pretty much stuck with a peanut butter and jelly sandwich every day, but I have a friend who has always enjoyed making her kids' meals something special.
Now that her oldest is in Kindergarten, she's turning into a Bento Box pro! After seeing a few of her posts on Facebook, I asked if she would let me share them on the blog. So here are ten different Bento box ideas for kids that work for adults, too!
A couple things you might need to get started: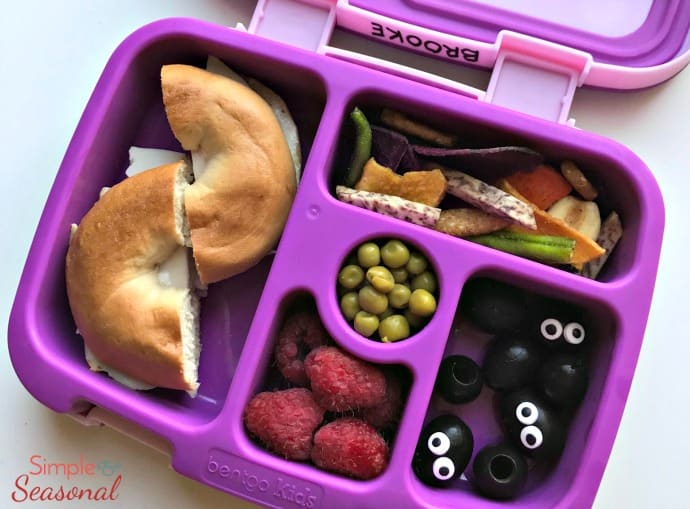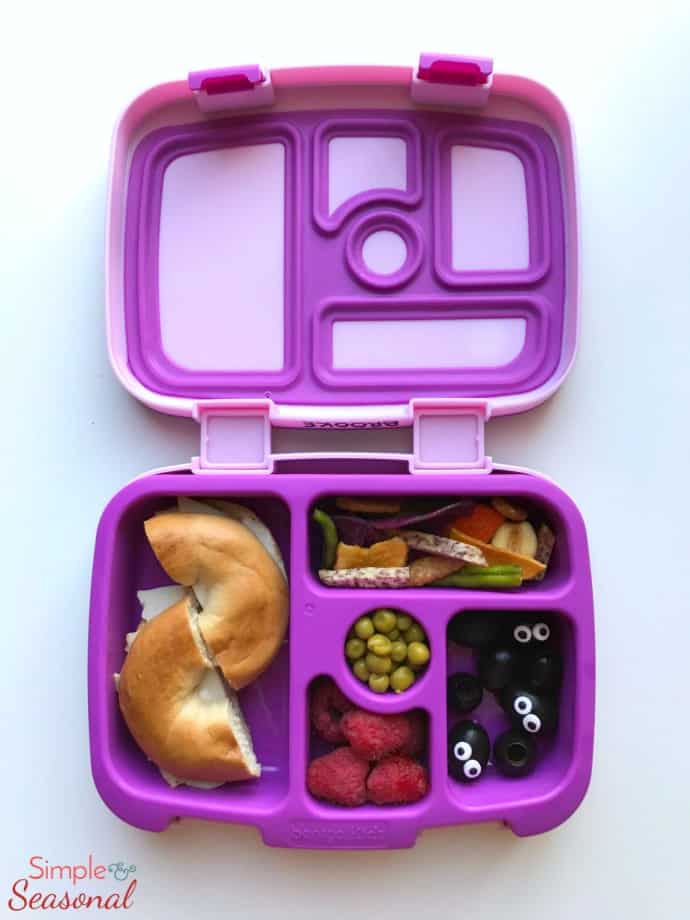 Turkey & cream cheese bagel sandwich
Produce Snacks baked veggie chips
Peas
Raspberries
Black olives with little candy eyes (also sold in the cupcake decorating section)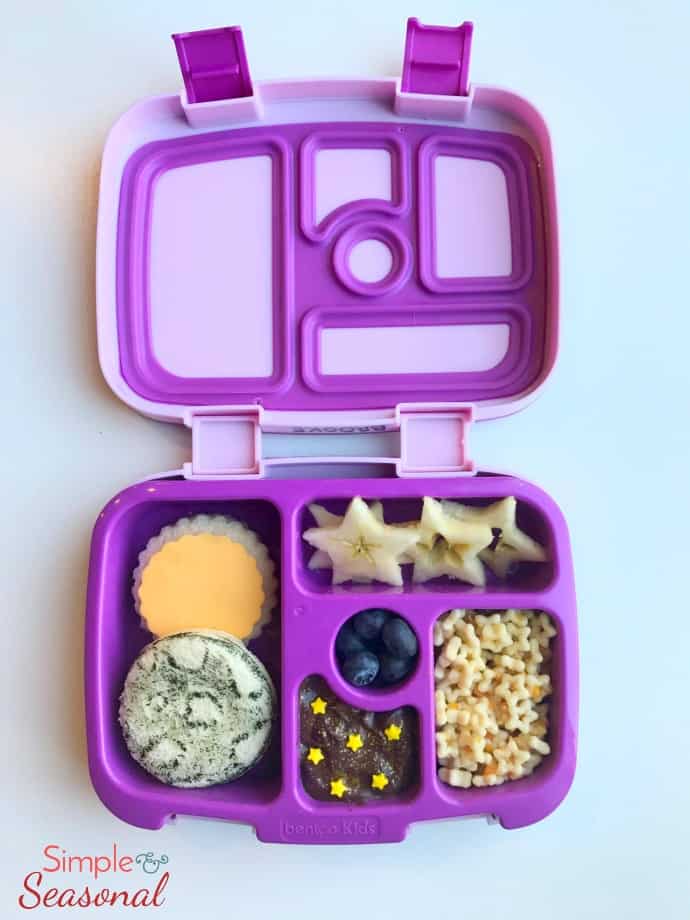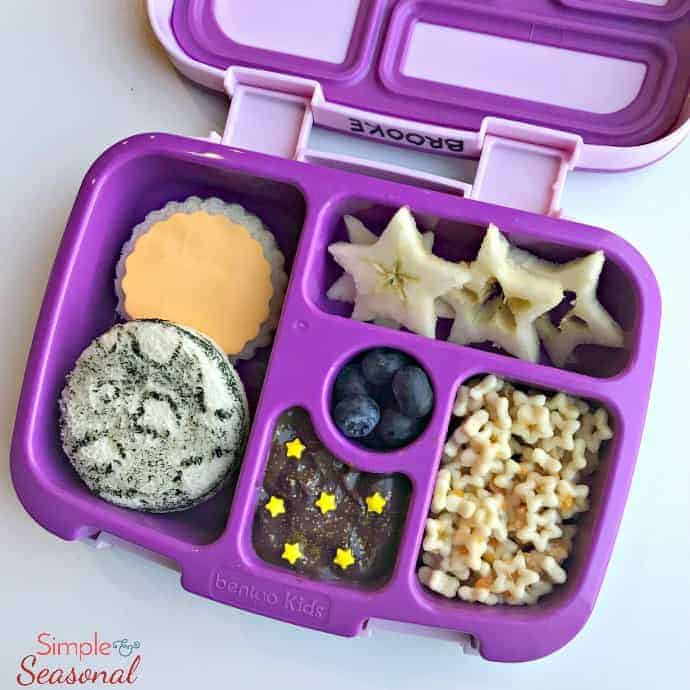 Ham and cheese sandwiches (colored with a food marker to look like the moon)
Apple stars (dipped in lemon juice to keep apples from turning brown)
Blueberries (planets )
Pudding with tiny sugar stars
Star pasta with carrot bits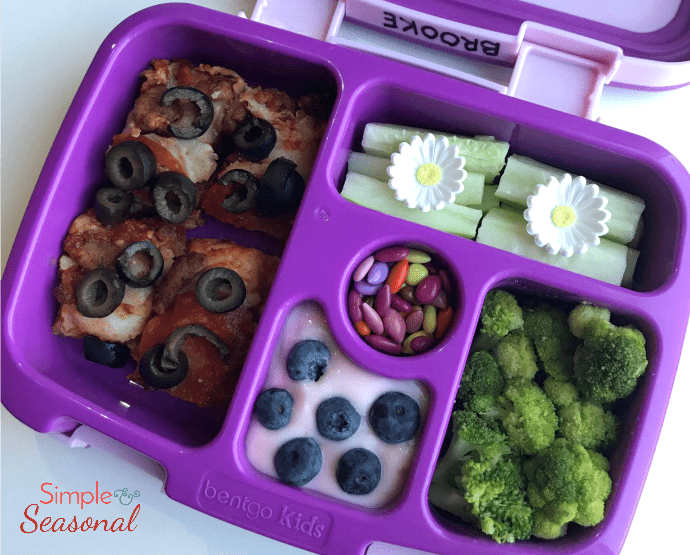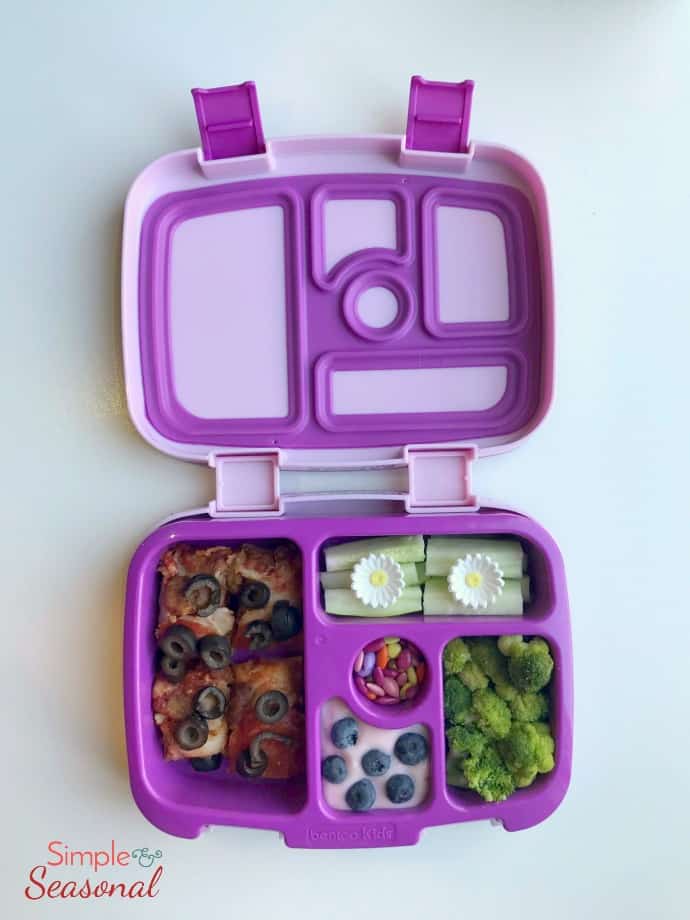 Leftover pizza
Strawberry yogurt with fresh blueberries
Broccoli
Chocolate covered sunflower seeds
Cucumbers decorated with candy flowers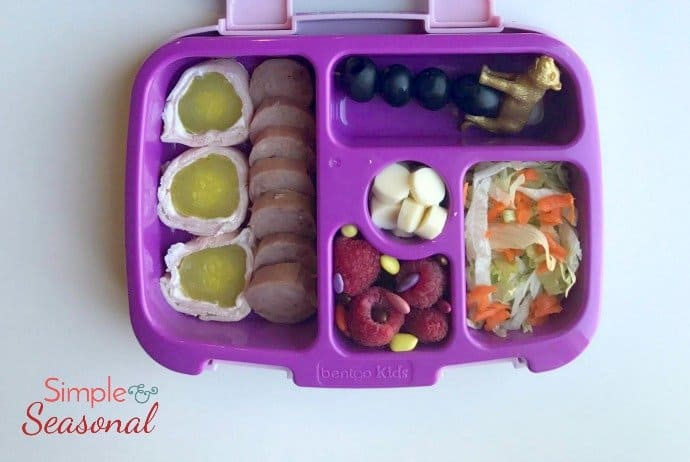 Pickle rolls with ham and cream cheese
Apple/turkey sausage
Raspberries with chocolate covered sunflower seeds
Olives
Salad (dressing in a little separate tub)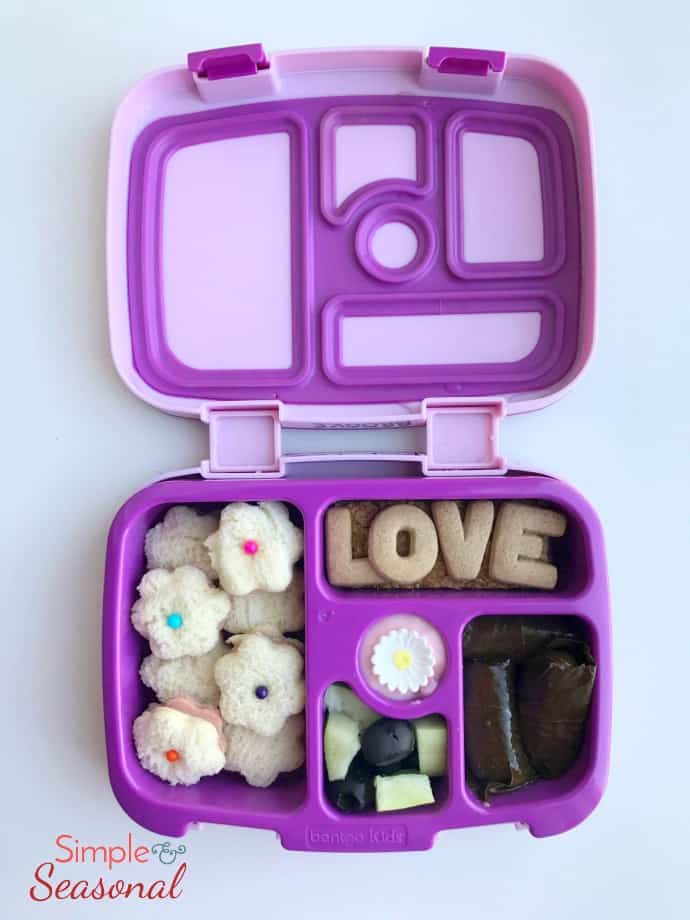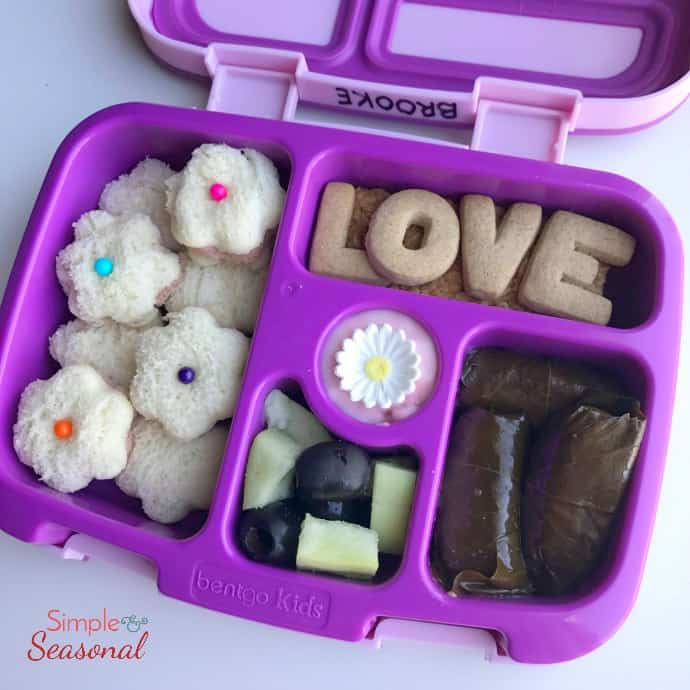 Bologna sandwiches

Olives with cucumbers

Granola and cinnamon cookies

Stuffed grape leaves

Strawberry yogurt in the little middle compartment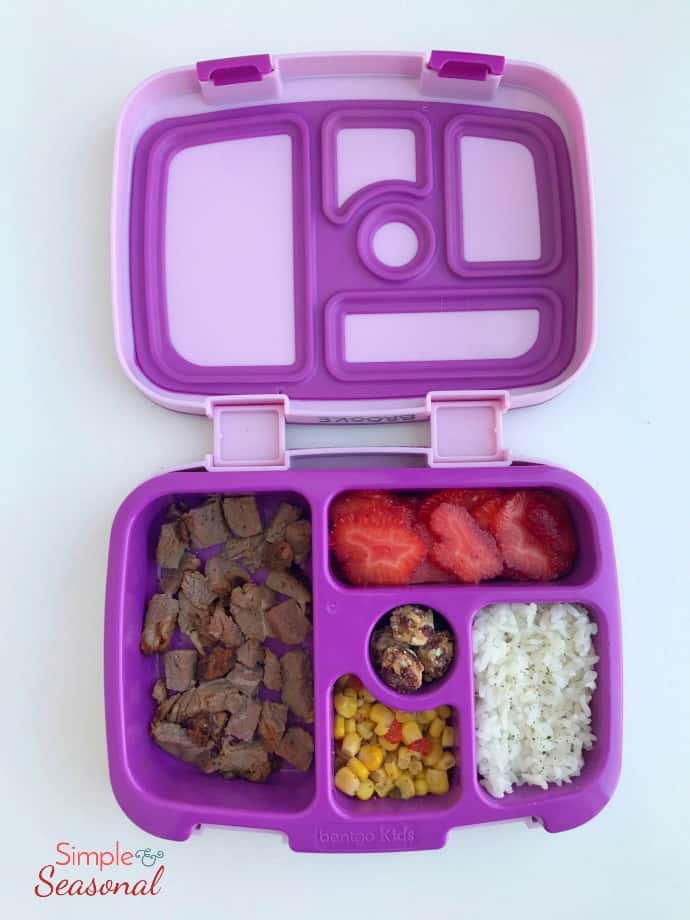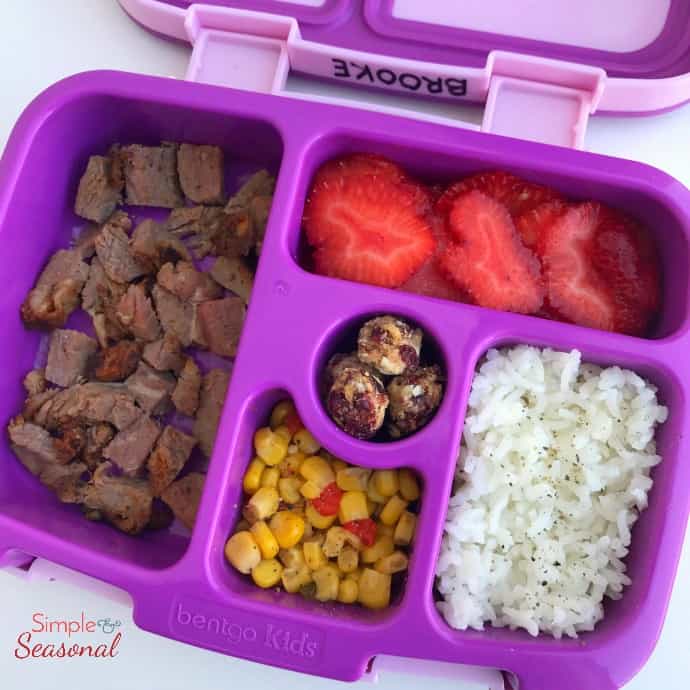 Sirloin roast (leftover dinner)

Fiesta corn

White rice

Strawberries

Cranberry granola balls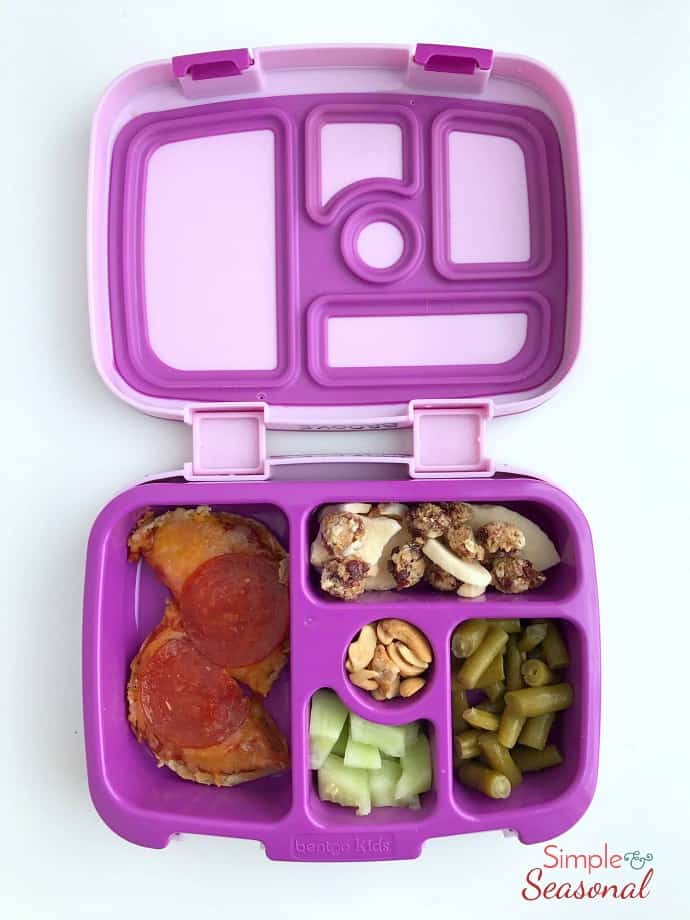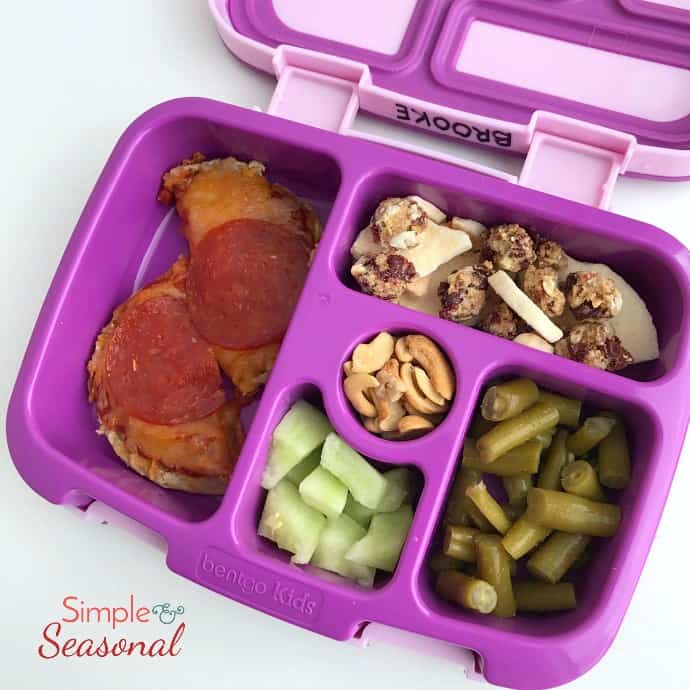 English muffin pizza
Green beans
Nuts
Cucumber
Freeze dried apples and cranberry granola balls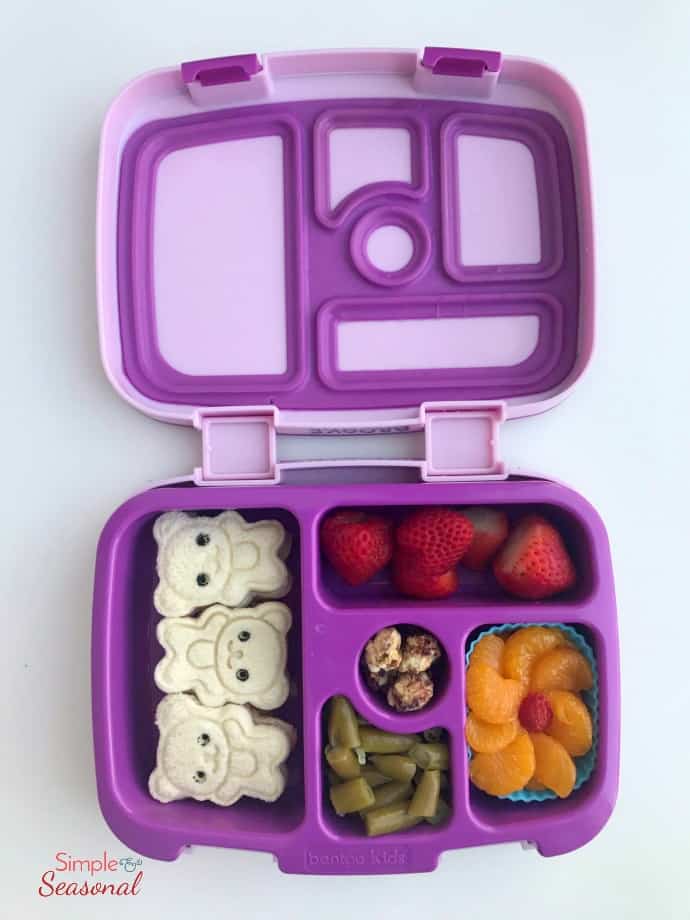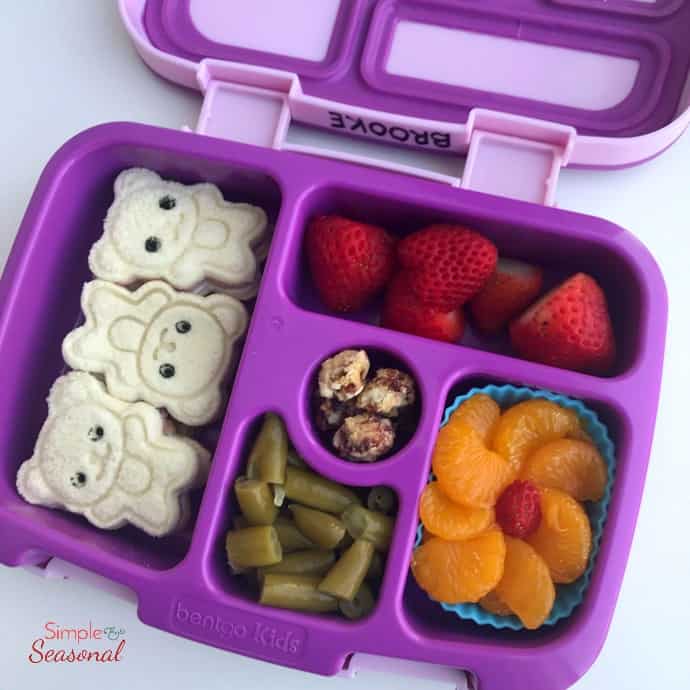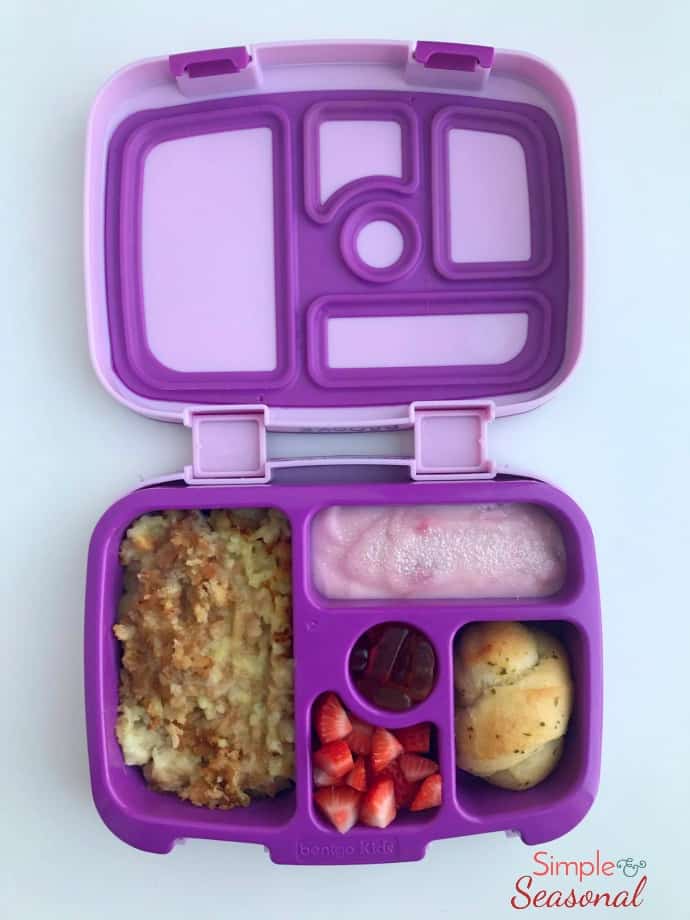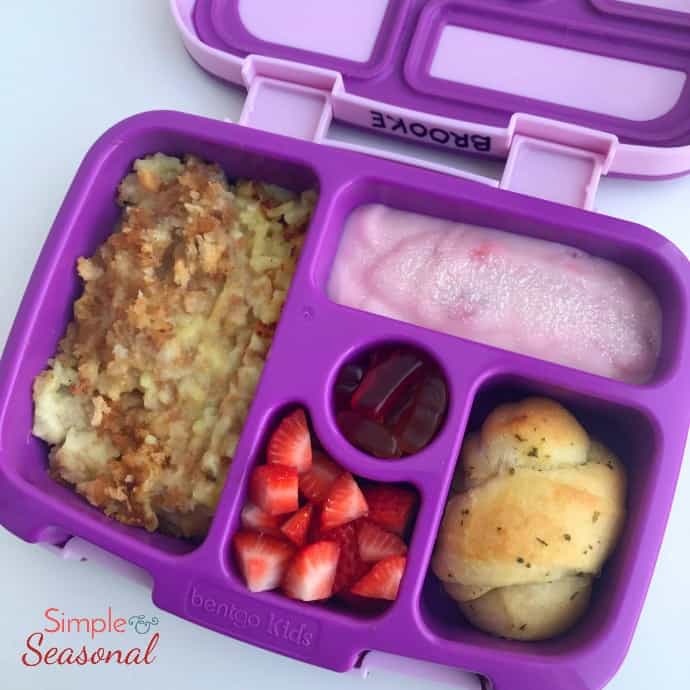 Creamy chicken and rice casserole (usually served hot, but still yummy cold)
Strawberries
Homemade garlic bread knot
Strawberry jello with edible glitter (because…… glitter! )
Organic Annie's bunny gummies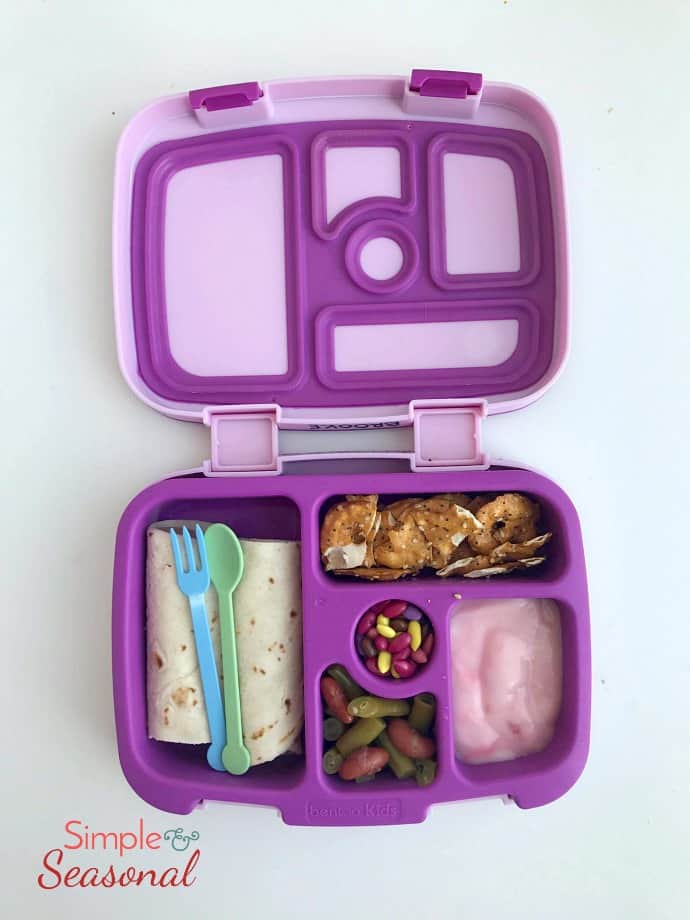 Ham, cheese, lettuce wrap
Pretzel chips
Bean salad
Strawberry yogurt
Chocolate covered sunflower seeds
Aren't they all just so cute! Feel free to pin the whole collection below, or just save the individual images that you would like. The space themed lunch was my favorite. That was for the solar eclipse. I need to go buy some edible glitter and candy eyeballs so I can be the cool mom! 🙂 I'll be sharing some fun Halloween themed lunches soon!
Pin these great Bento Box Ideas for later!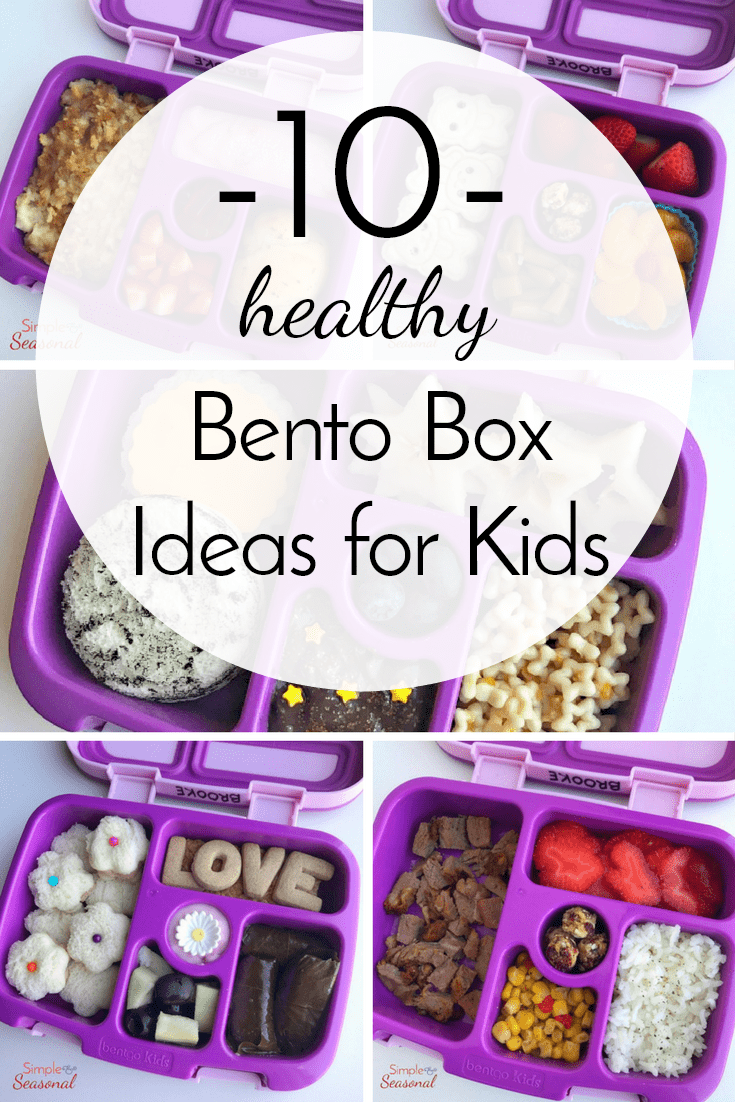 Here's my contribution to the creative lunch collection-Homemade Uncrustable Sandwiches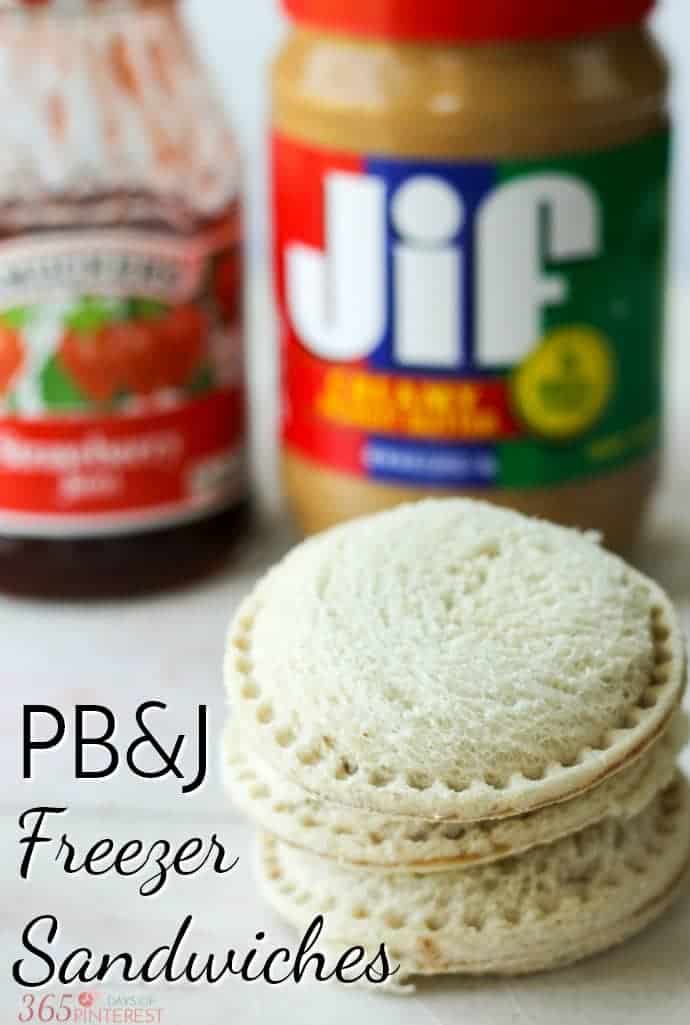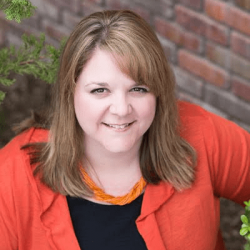 Latest posts by Nicole Burkholder
(see all)