This post may contain affiliate links. Please see my full Disclosure Policy for details.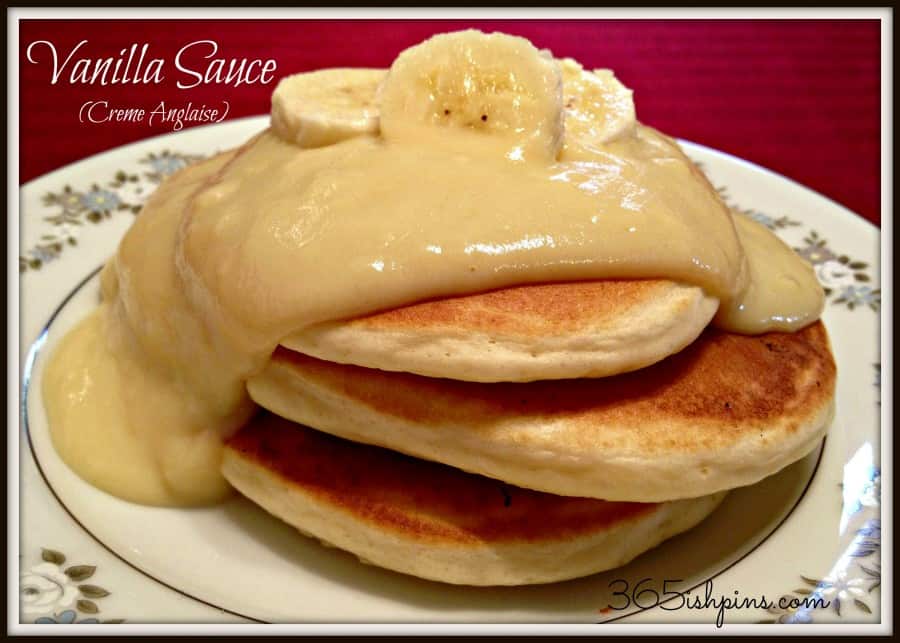 Last week we had breakfast for dinner, and I made a crescent roll ring with eggs, sausage and cheese. However, Charlie is the only one of the boys who will put eggs in his mouth, so I also made some pancakes. I took the opportunity to try this vanilla sauce for pancakes. Thanks to Food Network's Worst Cooks in America, I am a more educated cook 🙂 As I was reading the recipe, I thought, this sounds just like a creme anglaise. One brief Google search later, and my suspicions were confirmed. So, of course, I had to make it just for bragging rights. How often do you get to make something French in a plain old California home-cook kitchen? And let me tell you, the French know what they are doing when it comes to food! This was a creamy, sweet custard that was so delicious over my hot stack of pancakes. I sliced up bananas to top it off. I would have preferred strawberries, but they aren't quite in season yet. Next time 🙂
2 Tbsp cornstarch
1/3 cup sugar
1/8 tsp salt
2 cups milk
2 egg yolks, beaten
1 Tbsp butter
2 tsp vanilla
Mix cornstarch, sugar, and salt in a saucepan. Whisk together milk and egg thoroughly, and gradually stir in. Cook over medium heat, stirring constantly, till mixture comes to a boil. (Don't be tempted to turn up the heat; if it gets hot too fast, the egg will cook. And scrambled eggs in vanilla sauce would be bad. Really, really bad.) Boil for at least 1 minute, still stirring constantly. Remove from heat and stir in butter and vanilla. Serve warm or chilled.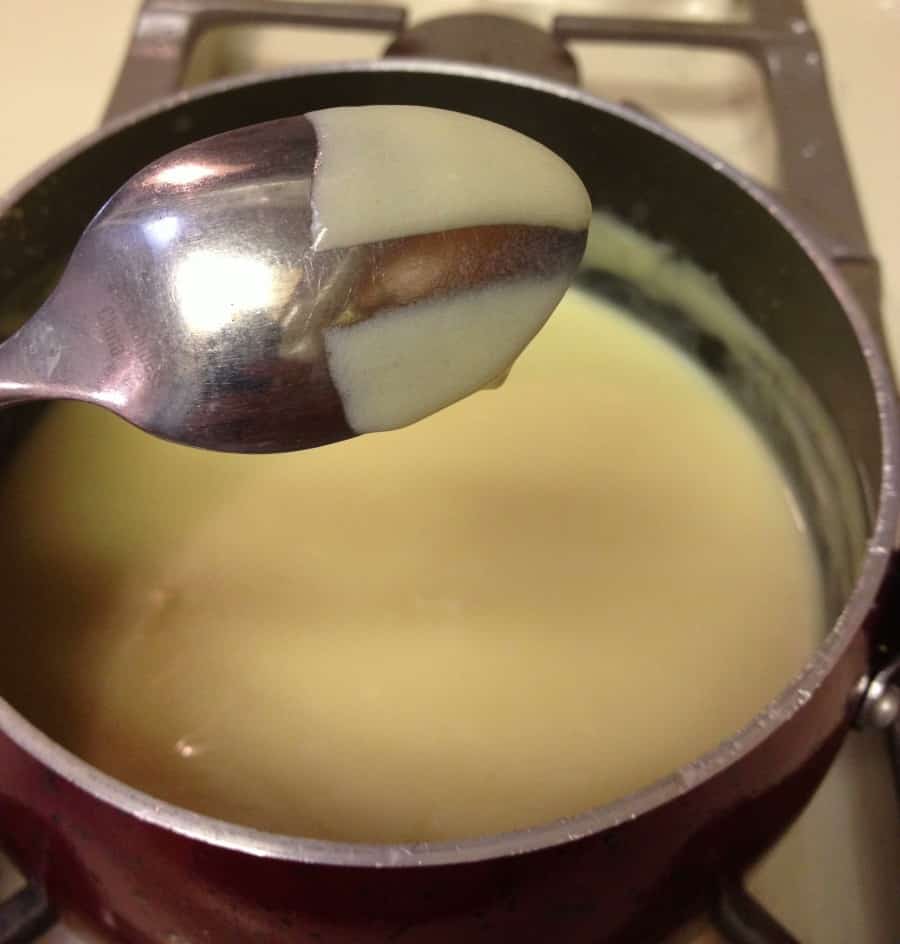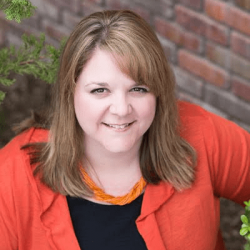 Latest posts by Nicole Burkholder
(see all)