This post may contain affiliate links. Please see my full Disclosure Policy for details.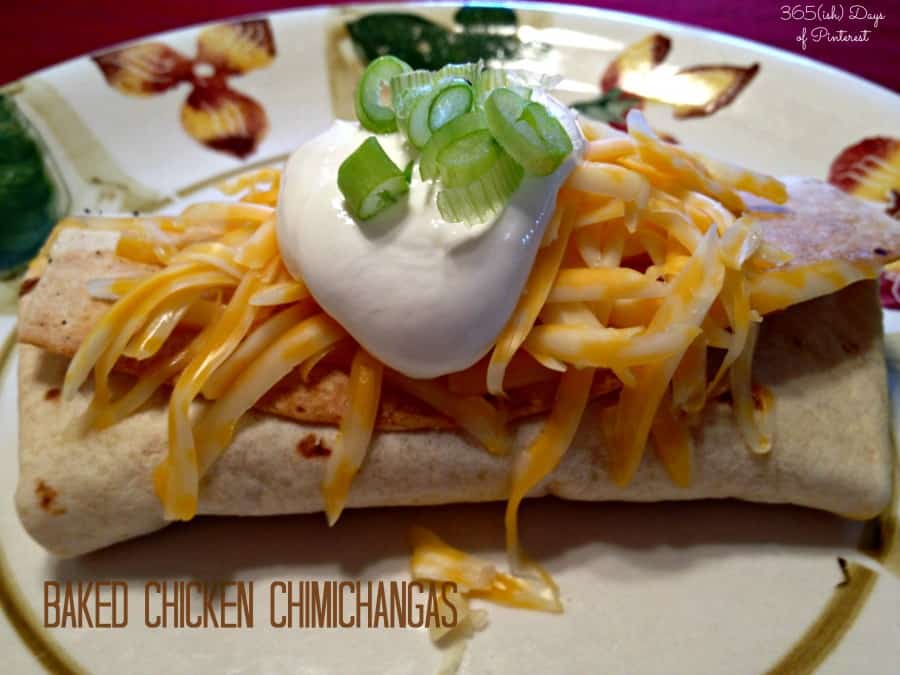 I LOVE Mexican food. Well, the American version of Mexican food, at least. 🙂 And I really love chimichangas! The options for stuffing them are unlimited. I'm currently working on a clone recipe of On The Border's Fajita Chimichanga with queso sauce. Yummmmm…..I'll let you know how it turns out. Anyway, this recipe from Menu Managed (adapted from a Six Sisters recipe) caught my eye because it is baked, not fried. If I can eliminate the mess that frying makes and save a few calories here and there, I'm all for it! As long as I can get that satisfying crunch when I bite into the tortilla. And what do you know? It works! My husband even mentioned them a few hours after dinner-if it sticks in his mind as a winner, you can bet it's going into the regular rotation! Quick, easy and delicious!
Baked Chicken Chimichangas
8 oz pkg. cream cheese
8 oz. Pepperjack cheese, shredded
1 1/2 Tbsp. taco seasoning
1 lb. cooked chicken, shredded (using a rotisserie chicken would make this a very fast meal to put together)
8 flour tortillas
cooking spray (I sprayed the pan with cooking spray and then brushed the tops of the tortillas with olive oil)
shredded cheddar cheese
green onions, for garnish
sour cream
salsa
Stir together cream cheese, Pepperjack cheese and taco seasoning.
Fold in chicken.
Divide among flour tortillas.
Tuck in sides, and roll up each tortilla.
Lay seam side down in a sprayed 9×13″ baking dish.
Spray tops of tortillas with cooking spray.
Bake at 350 for 15 minutes.
Turn chimi's over, and bake an additional 15 minutes.
Serve with cheddar cheese, green onions, sour cream, and salsa.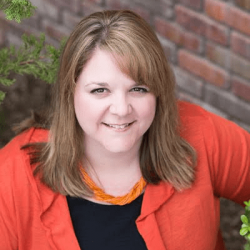 Latest posts by Nicole Burkholder
(see all)