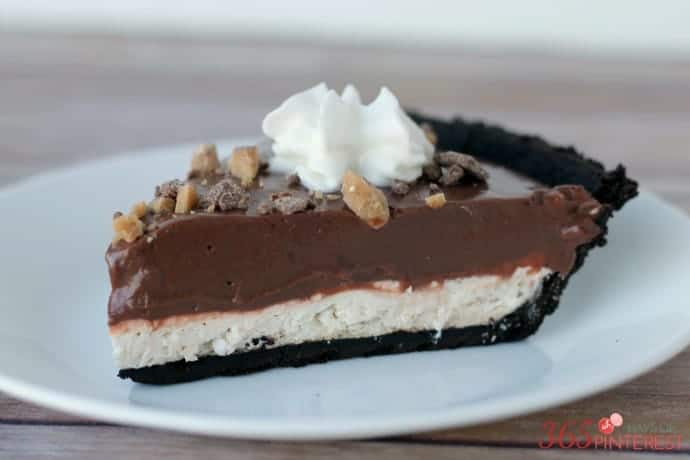 Mr. 365ish here filling in for my beautiful wife. I felt the need to step in tonight because I feel the subject matter is such that it should not be taken lightly. We're talking about pie, people! Wonderful! Glorious! Pie!! Chocolate Caramel Creme Pie!!!
Now to be fair, my wife does like pie, but her fondness of the Bonne Bouche doesn't hold a candle to my passion for this particular type of dessert. Especially when it comes to pies with pudding filling. The combination of pudding, whipped cream, cream cheese and caramel sauce transports me to another plane of existence.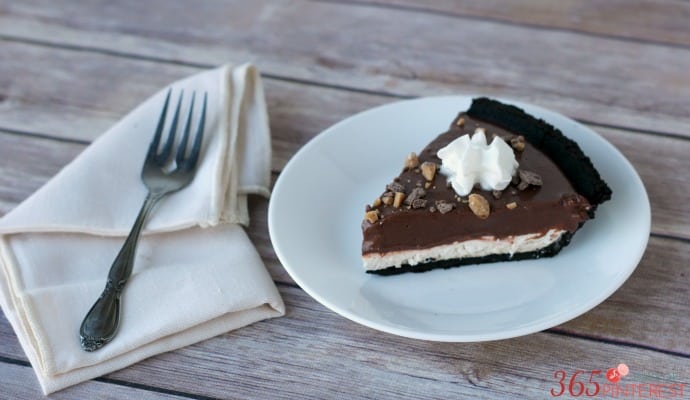 She made this particular Chocolate Caramel Creme Pie for our Praise and Pie night at church. This is a service dedicated to enjoying a slice of pie (or seven) while sharing with our church family some of the things for which we are most thankful. I am thankful for so much this year. I have a beautiful wife (whose blog is doing well) and three handsome boys. I have a good job that guarantees me Sundays off to be at church with my family. I got to help coach my boy's little league team (a life long dream realized). But after one slice of this pie it shot immediately to the top of the list. You'll be just as thankful once you try it out for yourself.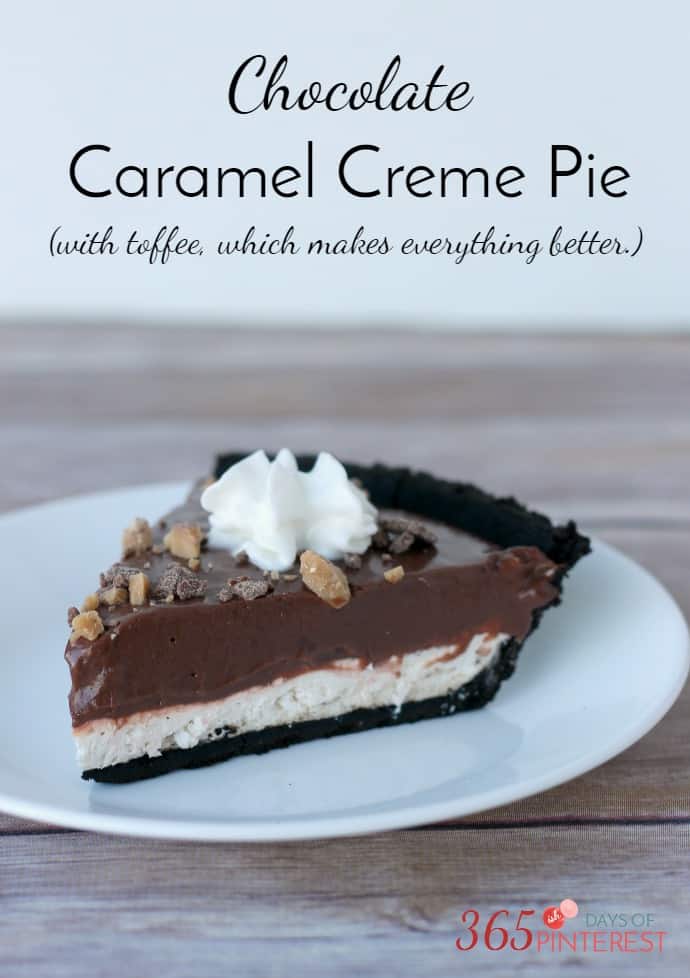 Caramel Creme Chocolate Pie
Ingredients
1

OREO cookie pie crust

or make your own with crushed OREOs and butter

4

oz.

cream cheese

softened

2

tbsp

caramel ice cream topping

use more if you like a stronger caramel flavor

1

cup

thawed whipped topping

1

pkg

3.4 oz instant chocolate pudding mix

1 1/2

cups

cold milk

1/4

cup

toffee pieces

optional
Instructions
Mix cream cheese and caramel topping in a medium bowl until smooth and combined.

Fold in whipped topping and spread the mixture into the crust.

In another bowl, mix the pudding mix and milk with a whisk. Pour over the top of the cream cheese layer.

Refrigerate for 3 hours or more and top with toffee pieces before serving.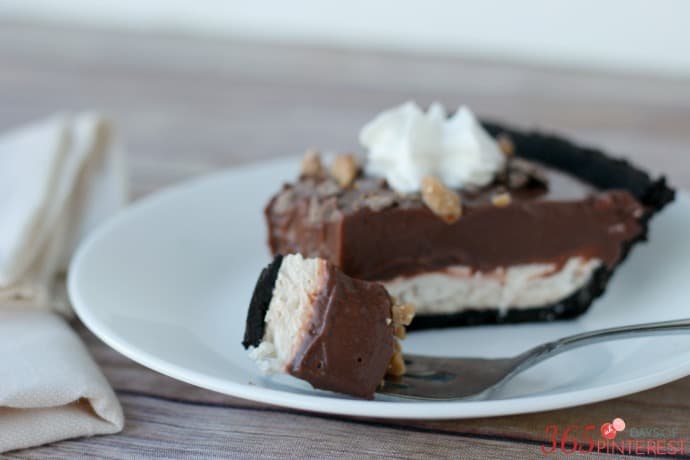 It even inspired me to write this poem (I think Keats would be proud).
Ode to Pie
(especially Chocolate Caramel Creme Pie)
Oh, Pie, thou circular beauty.
I eat you of love and not of duty.
For in you does joy abide,
Especially with whipped cream applied.
Oh, Pie, thou decadent treat.
My dreams of you are so sweet.
I would pay most any price
For just one delicious slice.
Oh, Pie, thou blessed delight.
I would have thee every night
And speak these words until I die
"Pie is beauty and beauty, pie."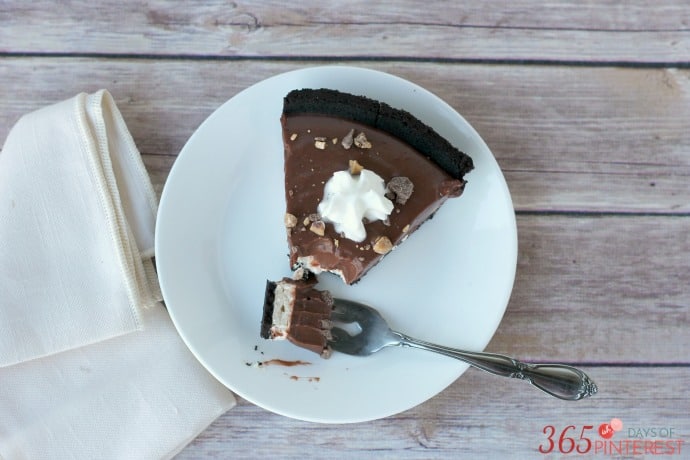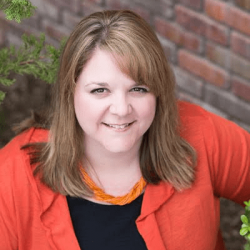 Latest posts by Nicole Burkholder
(see all)