This post may contain affiliate links. Please see my full Disclosure Policy for details.
Who doesn't like a gooey, cheesy pasta bake? It is the height of comfort food. Add a fresh salad and some buttery garlic bread and you have one tasty dinner! I've made this recipe twice, and was completely different each time. I will make it again, but I'll probably change it a little more. It was originally based on this pin, but even that recipe was adjusted from it's original. But I guess that's the case with just about everything floating around out there in the food universe. It starts with an idea somewhere, and along the way we all change things to our personal tastes, until the final product doesn't even resemble the original! Kind of like a blogosphere game of Telephone. 🙂 So I'll give you my recipe for what I did tonight, and you can feel free to change it again!
This looks like one of those "sponsored blog" pictures

1 16oz box of pasta
(I like shells because they fill up with the sauce and it oozes when you bite into it)
1 jar Alfredo sauce and 1 jar tomato sauce, mixed to your taste
(I used the whole Alfredo jar and about 1/3 of the tomato)
8 oz sour cream
15 oz ricotta cheese
(I would use cottage cheese instead next time-ricotta is a bit grainy for me and it needed more moisture overall)
1/4 cup Parmesan cheese
(Fresh is always better, but I used what I had)
2 cloves garlic, minced
2 tablespoons oregano
2 cups mozzarella, shredded


You can see my pink pasta peeking out from the cheese before I buried it 🙂
Cook pasta according to directions; drain and put back into pot. Stir in sauce, sour cream, ricotta, Parmesan, garlic and oregano. Pour into lightly greased 9×13″ pan. Sprinkle with mozzarella. Bake at 350° for 25-30 minutes, until bubbly. Place under broiler for 2-3 minutes if you like a brown, crispier top.
Oh! This would probably be awesome with homemade Alfredo sauce. Click here for the recipe I call "heart attack in a bowl." Oh so buttery and creamy and delicious!!!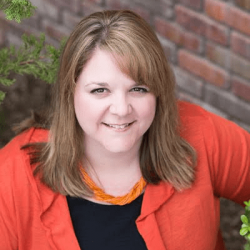 Latest posts by Nicole Burkholder
(see all)