I've been waiting for ages to get to blog about things from my
"Fall"
board!  It's finally cooling off at night now, so I began to decorate for the season.  (We have to decorate here in SoCal- otherwise we wouldn't ever see any changing leaves or signs of winter).  I am
really
not an "artsy-crafty" person, so I rely heavily on the ideas of others to inspire me.  Here are a couple photos of my mantel now that I
think
I'm done.
I had to take the pictures from a side angle because the reflection kept catching me in the photo. 🙂 Overall, this was a cheap project.  I bought the glass hurricane and the leaf garland at a garage sale for $1 each.  I found the scented pine cone/fall foliage filling at Hobby Lobby for $5.  I went for a walk to find the sticks in our neighborhood, and I found the berry topiary at a local thrift shop for $4.  My inspiration for the hurricane came from
this centerpiece
I saw on Pinterest.
I started my outdoor decorating today, too, but they still don't have pumpkins or decorative gourds at the grocery store!!! I'm waiting very impatiently…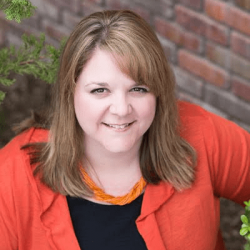 Hi, I'm Nicole!I love chocolate chip cookies, good grammar, and trying new things. Pinterest is my happy place. Come follow me down the rabbit hole!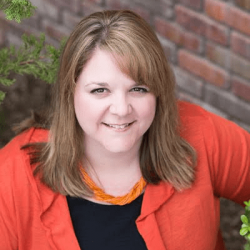 Latest posts by Nicole Burkholder (see all)