This post may contain affiliate links. Please see my full Disclosure Policy for details.
Today on Facebook, a friend was bemoaning the loads of laundry she had ahead of her because her son was up puking all night. I'm pretty sure she said three changes of sheets had to be done. I've been a mom for almost eight years now, and I'm pretty sure my oldest was 5 or 6 before I remembered what my mom used to do for us when we had the stomach flu (hereafter known as the "yucks".) I don't know how many loads of sheets, blankets and pillow cases I did before I thought, There has to be an easier way!
There is. Take a towel (make sure it's not an old scratchy one) and drape it over your child's pillow, leaving the extra material hanging over the side of the bed. If you have the yucks from both ends, put a towel over the bottom sheet as well. A beach towel works great because it's long enough to tuck the ends under the sides of the bed to keep it in place. Don't forget to put one on the floor under your yuck bucket, too. Because we all know that a kids aim is less than stellar when they are sick, and the last thing you feel like doing after dealing with a sick child is pulling out the carpet cleaners!
This little trick comes in so handy when it's 2AM and you are bleary eyed from lack of sleep. Just wad up the towels, toss them in the laundry room for later, and replace with clean ones. Trust me, it's easier to handle a few loads of towels than it is to completely change bedding over and over again!
If you have any tips for dealing with the "Yucks" in your household, I'd love to hear them!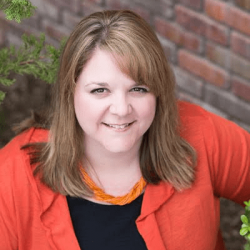 Latest posts by Nicole Burkholder
(see all)