Use up those overripe bananas without heating up the whole house! Crockpot Express Banana Bread is ready in about half the time of a normal loaf, and tastes great.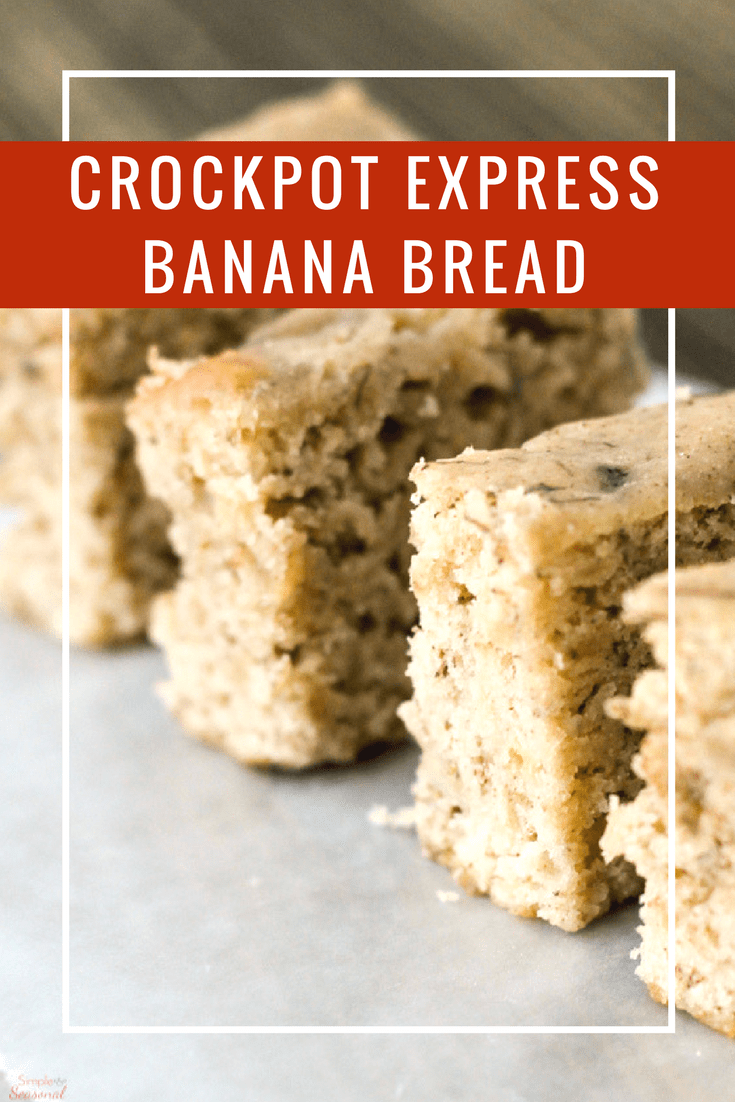 Who knew you could bake in a Crockpot Express? I suppose, it's not technically baking, but the results are the practically the same. Up to now, I've only made savory recipes in my Crockpot Express, like One Pot Pasta and Whole Chicken. But I spent some time experimenting the other day, and now I'm happy to add Crockpot Express Banana Bread to my growing list of recipes!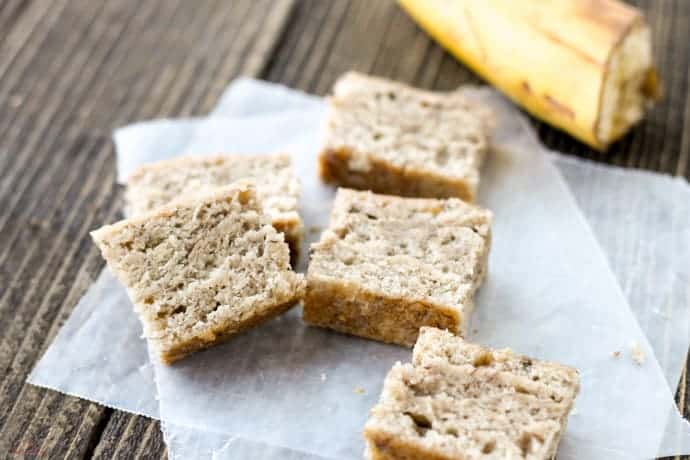 The biggest difference between making banana bread in the CPE and baking it in the oven is the shape of the bread when it's done. You can buy small loaf pans that fit inside the Crockpot Express, but they are pretty tiny, so the recipe would have to be quite small. I opted for my 7″ spring form pan instead. The end result is a round "loaf" of banana bread so you have to get creative with slicing. 🙂 A 6-cup bundt pan would be another good option. I just ordered one today so I can start trying new recipes.
You could also make Crockpot Express Banana Bread muffins! I haven't tried that, but the recipe would be the same. The cooking time could probably be reduced, though. If you try it, let me know, and I'll update this post!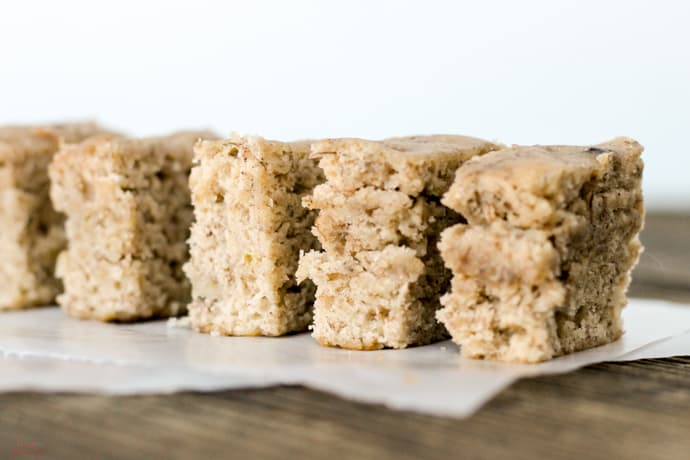 I don't believe for one hot minute that the recipe for banana bread included in the booklet that came with the Crockpot Express is what's pictured. For one thing, it's a loaf and there's no loaf pan that will fit in the CPE and still hold all that batter. It's also crispy and browned around the edges like you would find on a loaf cooked in dry heat. It's annoying to me that a company would be too lazy to photograph new recipes. But hey, that's what I'm here for, right? 😉
Crockpot Express Banana Bread
Use up those overripe bananas without heating up the whole house! Crockpot Express Banana Bread is ready in about half the time of a normal loaf, and tastes great.
Ingredients
1 1/2

cups

flour

1 1/2

tsp

baking powder

1/4

tsp

baking soda

1/4

tsp

cinnamon

1/8

tsp

salt

1

egg

1

cup

mashed bananas

(about 3 medium bananas)

3/4

cup

sugar

1/4

cup

cooking oil

1/4

cup

chopped nuts

(optional)

1/2

cup

chocolate chips

(optional)
Instructions
In a medium mixing bowl, combine flour (use a spoon to add flour to measuring cups and then level), baking powder, baking soda, cinnamon and salt. Make a well in the center and set aside.

In another bowl, combine the egg, mashed bananas, sugar and oil. Add the wet mixture all at once to the well in the middle of the dry mixture.

Stir just until moistened (batter should be lumpy) and fold in nuts and chocolate chips if desired.

Spoon batter into prepared pan. Top with additional nuts and chips if desired. Lightly cover the pan with a paper towel and then cover with foil.

Pour 1 1/2 cups water into the Crockpot Express inner pot. Place trivet in the pot. Using an aluminum foil sling, lower the spring form pan into the Crockpot Express and set onto the trivet.

Make sure the steam release valve is closed. Press Multigrain (defaults to 40) and then Start. Once pressure has released naturally for 5 minutes, release any remaining pressure and remove from the pot. Remove the aluminum foil cover and allow to cool in the pan on a baking rack.
Nutrition
Serving:
1
slice
|
Calories:
167
kcal
|
Carbohydrates:
25
g
|
Protein:
2
g
|
Fat:
6
g
|
Saturated Fat:
1
g
|
Cholesterol:
11
mg
|
Sodium:
46
mg
|
Potassium:
122
mg
|
Sugar:
14
g
|
Vitamin A:
0.7
%
|
Vitamin C:
1.5
%
|
Calcium:
3.3
%
|
Iron:
4.4
%
Sadly, I completely forgot to add chocolate chips to the batter. I love my banana bread with a little chocolate. However, the pressure was already building and I didn't want to mess it up by interrupting the cycle. Next time, I'll definitely throw a few chocolate chips on top before cooking.
Don't forget to pin this Crockpot Express Banana Bread for later! If you're looking for more great recipes and tips, be sure to check out this page that's loaded with all kinds of recipes and helpful hints—> Crockpot Express Recipes