This post may contain affiliate links. Please see my full Disclosure Policy for details.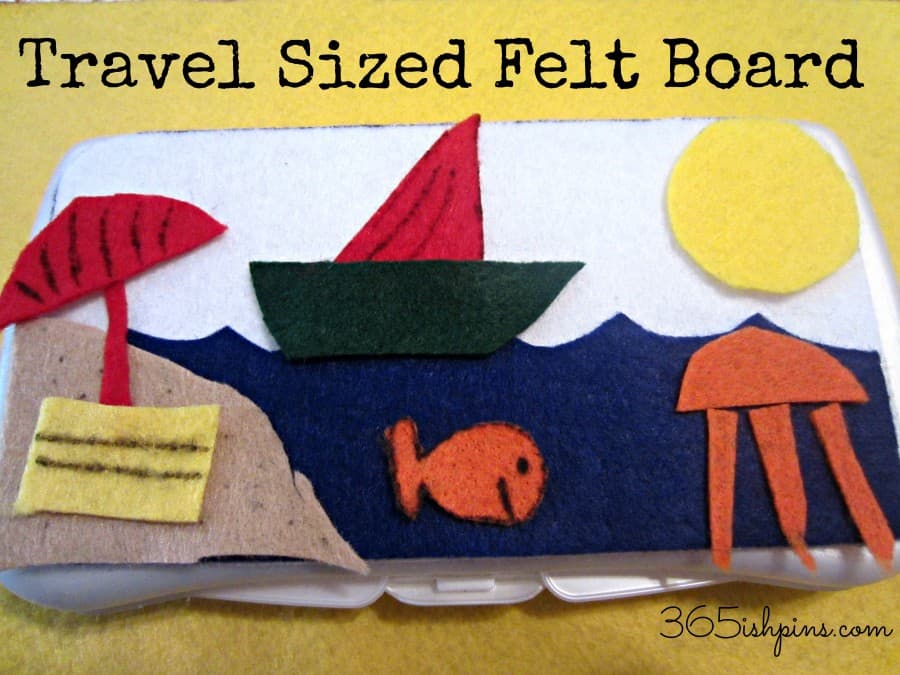 We are getting ready for a little road trip in a few weeks, so I've begun gathering supplies for keeping the boys entertained. I've had this baby wipes felt board pinned to my Kids board for quite a while, and I'm glad to finally get a chance to use it! You won't see very many "crafty" things on this blog because I'm SO not talented that way. But this was pretty easy and only cost me $5 in supplies.Wipes cases are great! You can reuse the large ones for storage or kids' toys like I did here: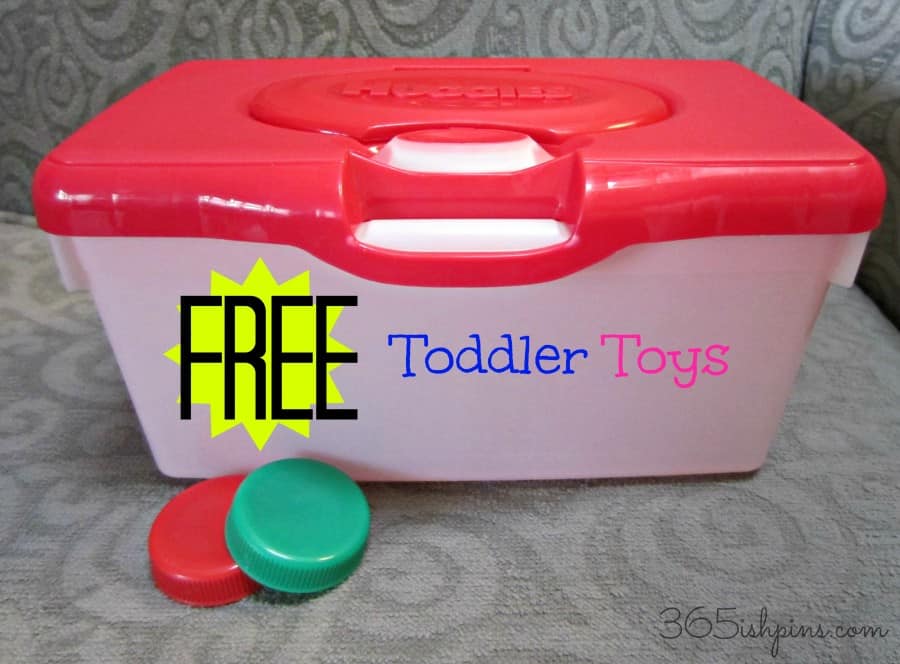 Baby Wipes Box Toys
Wipes Box Bag Dispenser
…AND, you can reuse the travel sized boxes for things like crayons and coloring sheets, or even better, this felt board, inspired by JasonandKristina.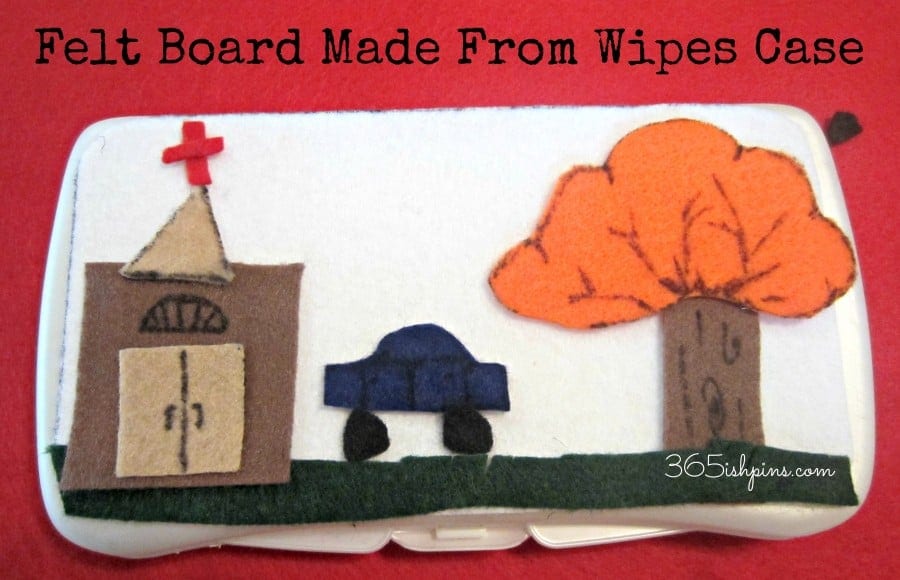 I used a sheet of peel and stick felt (white) and covered the back of the wipes case. Then I just cut pieces of colored felt into different shapes to create fun scenes. My son said he wanted to make a church, so I cut a rectangle, square and triangle piece to build one. Then we added a tree trunk and orange (his choice) top. For the geometric shapes, I used a template guide I had in my scrapbook stuff, but everything else I just free-handed. We also made an ocean scene, complete with sand, beach towel, umbrella and under-sea creatures.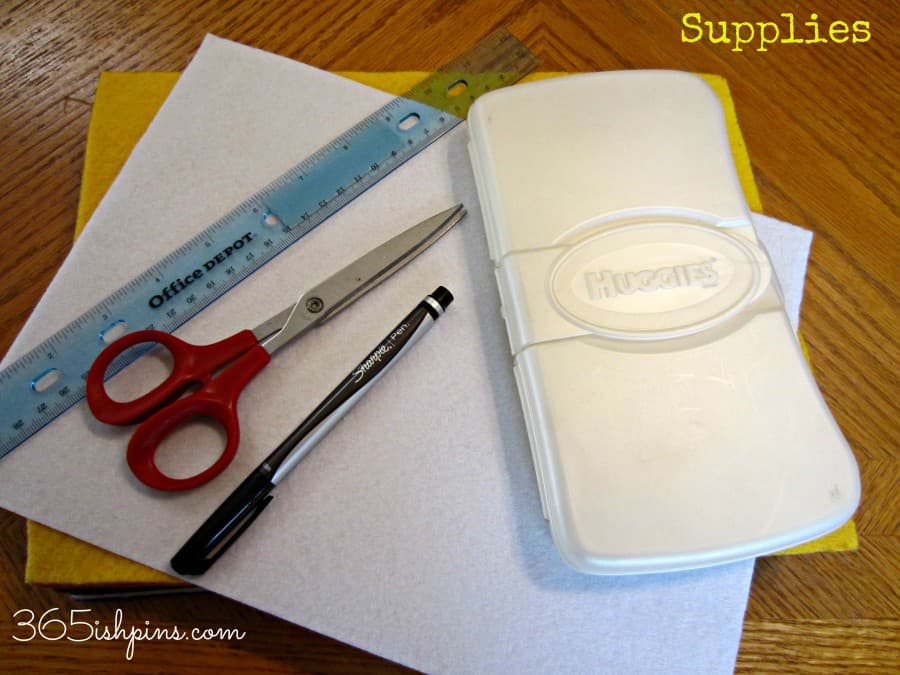 What you'll need:
Empty wipes case (travel size)

Peel and stick felt sheets
Regular felt sheets in a variety of colors
Sharp scissors
Straight edge
Fine point Sharpie for cutting lines and detail work
I cut a few random pieces to encourage their imaginations while they create their own scenes. When everything was done, I just popped all the pieces inside the case for handy storage!
I'm keeping this out of sight until we leave for our trip so it will be new and special for vacation. After that, I plan on using it to help my little one learn how to sit quietly in church. Cheap, easy and useful- now that's my kind of craft! 🙂
Linking up with: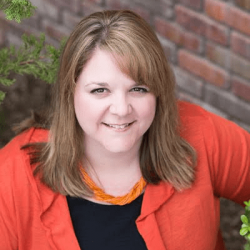 Latest posts by Nicole Burkholder
(see all)