This post may contain affiliate links. Please see my full Disclosure Policy for details.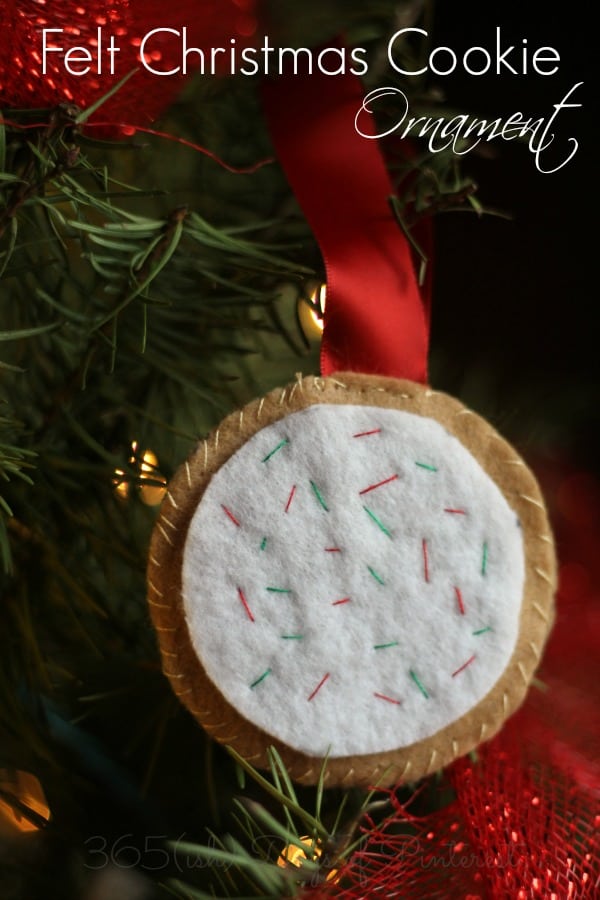 I have unintentionally posted about cookies all week long. I now deem it "Cookie Week" and will pretend that it was planned all along! Thus let it be known.
However, these felt Christmas cookies wouldn't taste all that great. 🙂 We had an ornament exchange for our homeschool co-op Christmas party today, and I put these together in about twenty minutes. Honestly, if I can do it, ANYONE can. I don't sew. Ever. Replacing buttons is about as advanced as my sewing skills ever got. These felt cookies are fun, easy to customize and something the kids can help you make.
Felt Christmas Cookie Ornaments
What you'll need:
Light brown or tan felt for the cookie
White felt for frosting
Red and green embroidery thread
Cardboard
Ribbon for hanging
What to do:
I will apologize right now for the lack of step-by-step photos. I whipped these together between dinner and church and really didn't have time to stop and stage photos. I actually decided after the fact that I needed to make a blog post out of these, so I waited to wrap them the next morning before we left for co-op so I could get a few photos of them on the tree. Ha! Blogger issues. I digress. Anway…
Using a glass, trace two circles onto the tan felt. This will be the top and bottom of your cookie.
Using the same glass, trace a circle onto a piece of cardboard. This will go between the two pieces of tan felt.
Trace a slightly smaller circle onto the white felt. This will be the frosting.
Place the white circle on top of one of the tan circles and sew it together with red and then green thread. Just add lines in random places to make them look like Christmas sprinkles.
Put the cardboard circle between the "frosted" top half and the tan bottom half and then sew the top and bottom together with a simple whip stitch around the edges. Don't forget to leave room at the top for your ribbon to be sewn in if you are planning on using these as ornaments!
Congratulations! You now have your own felt Christmas cookie ornaments to proudly display!
Aaaaaand if that is about as clear as mud to you, please visit my friend Emily over at Nap-time Creations. She's a genius with felt. And she actually cares about her readers enough to post great step-by-step photos. 🙂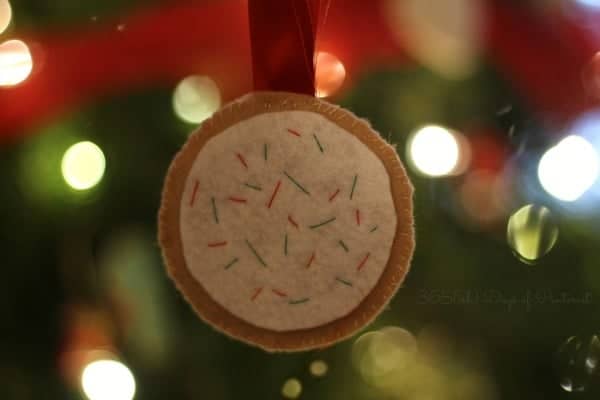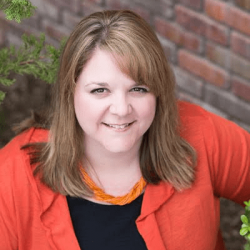 Latest posts by Nicole Burkholder
(see all)