This post may contain affiliate links. Please see my full Disclosure Policy for details.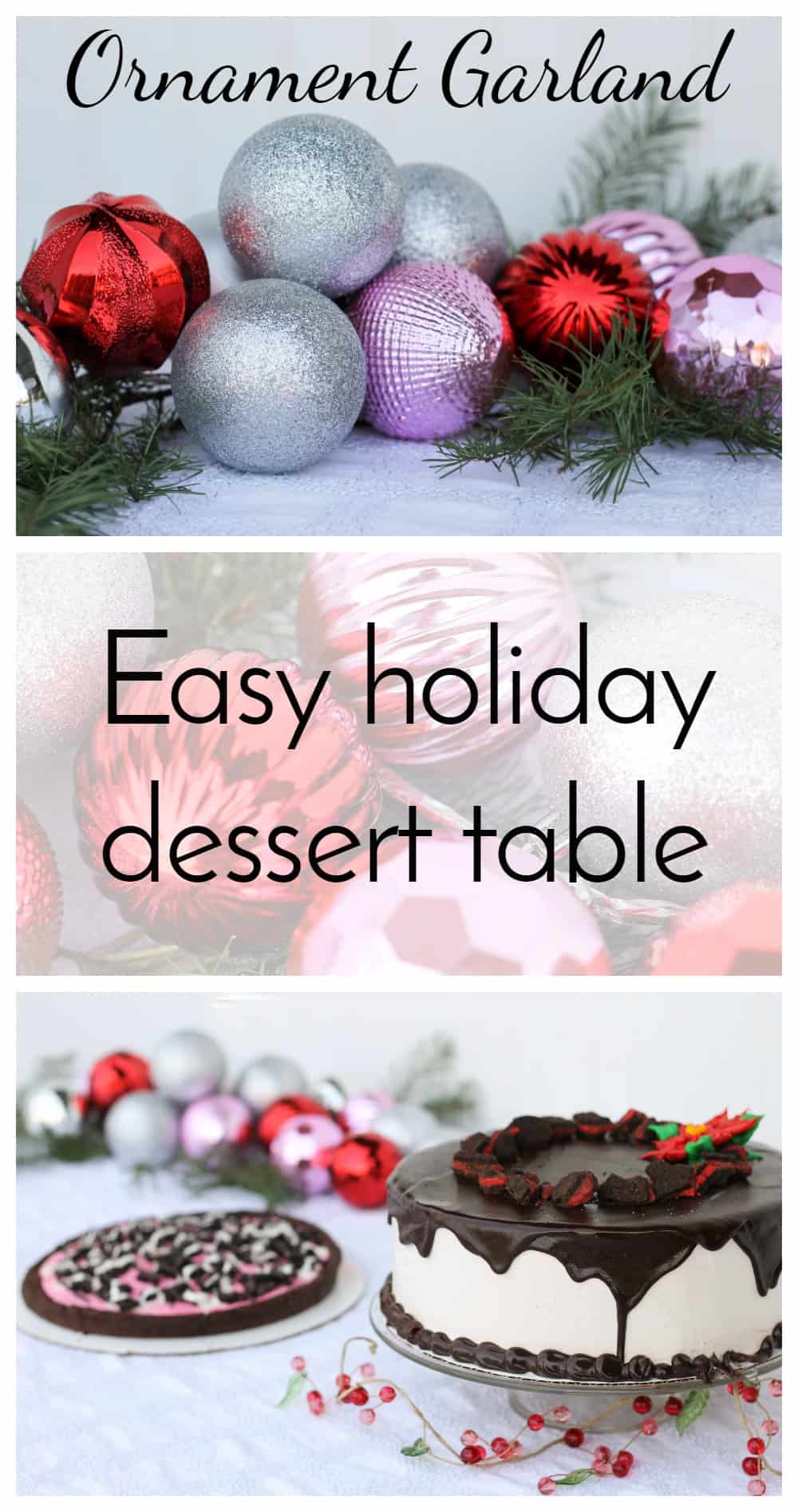 Grab some inexpensive ornaments and a little fresh greenery for a DIY Ornament Garland!
This post was sponsored by Baskin-Robbins as part of an Influencer Activation for Influence Central and all opinions expressed in my post are my own.
Most people spend all their time and money on the savory part of Christmas dinner. While I enjoy all the trimmings that go along with ham and mashed potatoes, the dessert table is by FAR my favorite. (Haha, I just typed FAT instead of "far." Guess that was a little of a Freudian slip, there.) 😉 Anyway, with multiple Christmas parties, Christmas Eve, Christmas Day and "extra" celebrations with out of town family, time for menu and party planning can get short. This year, Baskin-Robbins has two holiday desserts that are both beautiful and delicious. Between the Ganache Poinsettia Cake, Peppermint & Winter OREO® Cookies Polar Pizza, and this DIY Ornament Garland, your dessert table will be the star of the party!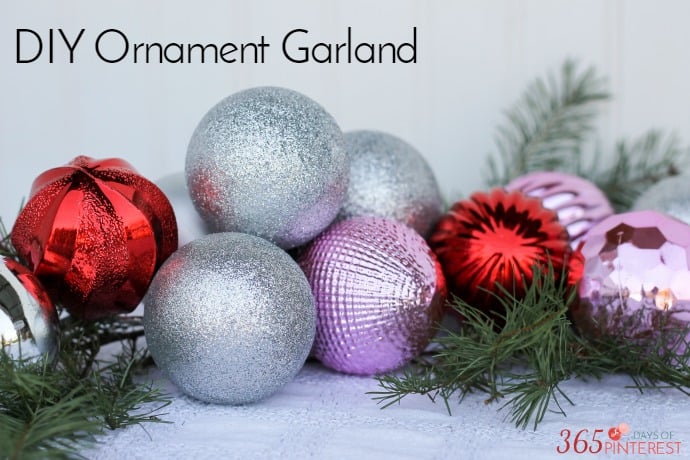 You can create an ornament garland with any colors you like. Normally, I hate pink and red together, but the pink ornaments at the dollar store caught my eye, and then I realized they would tie together with the pink peppermint ice cream in the Polar Pizza. I wandered the aisles of the dollar store and spent a whopping $5 on a collection of glittery silver, red and pink ornaments. You don't want to use precious glass ornaments for something like this!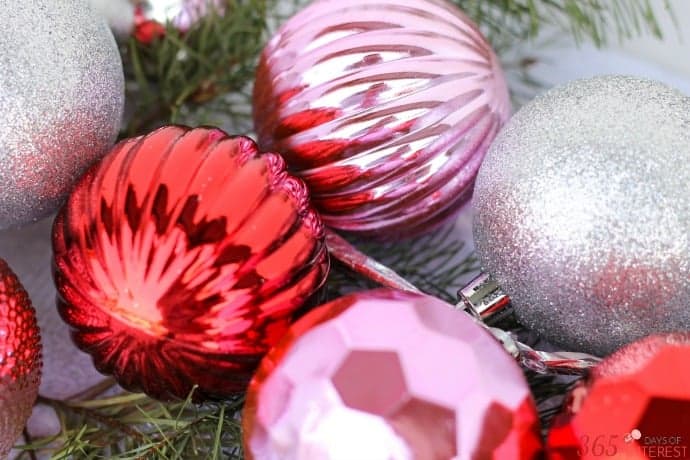 The only other supply you need is a ribbon to thread through the loops on top of each ornament. I used silver so it would blend in with the white and silver tablecloth and the ornament tops. You can make something long enough to serve as a table runner, or keep it short and tuck it into the corner of the table, like I did. Add a little fresh greenery and you have a nice touch of color and texture on your dessert party table.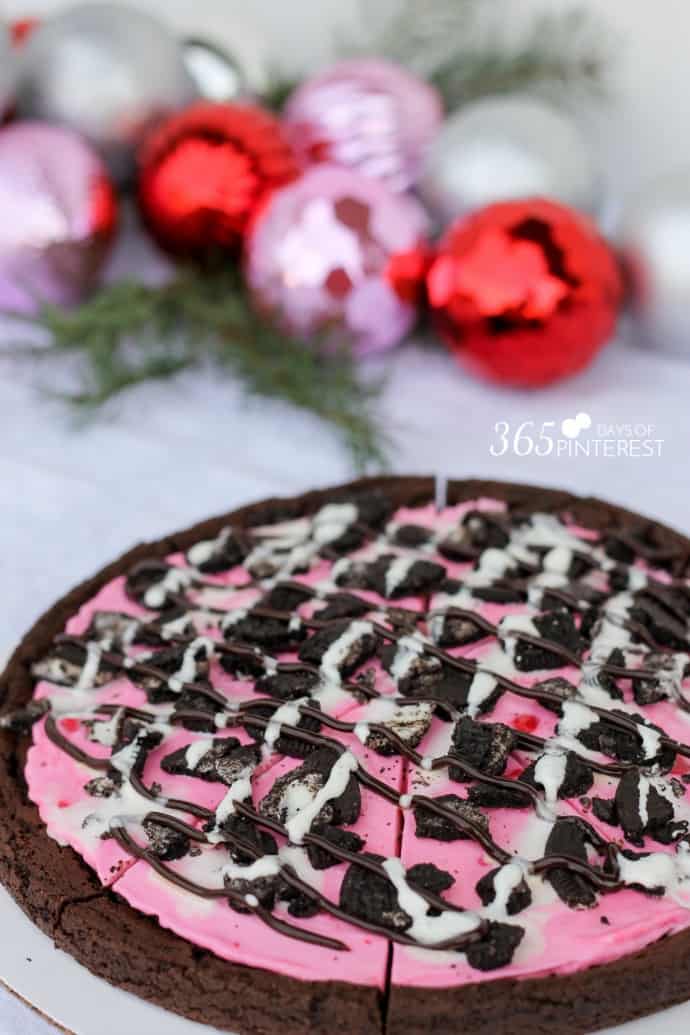 Hello, beautiful.
The Peppermint & Winter OREO® Cookies Polar Pizza features a double fudge brownie crust (chewy deliciousness, even when frozen) with peppermint ice cream, topped with Winter OREO® Cookies (although mine had regular cookies because they were running low at our store) and drizzled with marshmallow and fudge topping. Even my peppermint-shy kids enjoyed this dessert!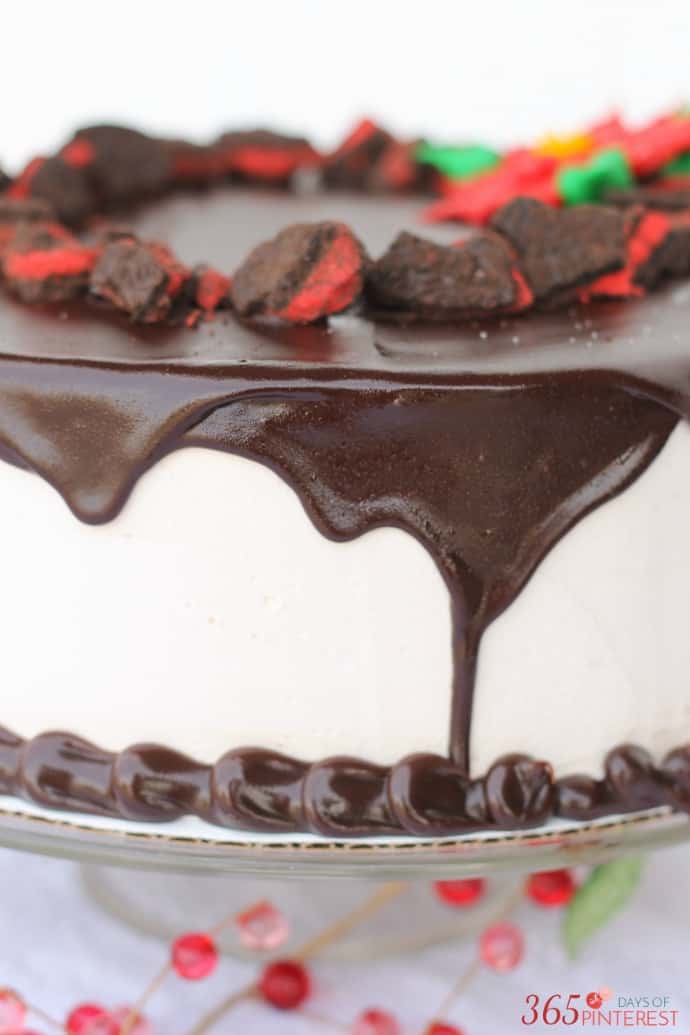 And for pure "impressive" factor, there's this gorgeous Ganache Poinsettia Cake. Just look at that thick fudge ganache! You can choose the ice cream flavor (I went with OREO's cookies and cream) and even add a special message to the top if you'd like. I was skeptical when it said that a 9″ cake would feed 12-16 people, but they weren't kidding. There's a layer of chocolate cake, then a thick layer of ice cream, topped with whipped cream frosting and covered in chocolate ganache. I brought these desserts to our Sunday School class party and there was plenty to go around.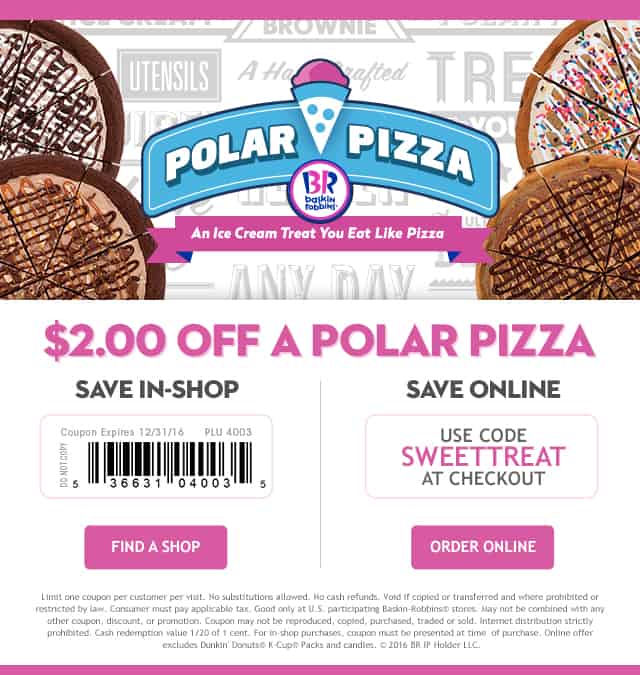 You can pre-order both desserts using Baskin-Robbins' online ordering system. Be sure to order at least 24 hours in advance so they have time to prepare your desserts. You can save $2 on the Polar Pizza with this coupon. Just right-click the image to save it to your computer and print later.
While you're at Baskin-Robbins picking up your desserts, be sure to try out this month's featured flavor: Peppermint Bark in the Dark. It combines crunchy peppermint bark and creamy Chocolate ice cream all wrapped together with a peppermint candy and white chocolate flavored ribbon. I normally don't like chocolate ice cream-I prefer to get a vanilla based ice cream and then add in the chocolate candies and cookies. But this chocolate was fantastic. It didn't taste like toothpaste, either, which can sometimes happen with peppermint flavoring. It was just the right combination of flavors and it practically screams, "CHRISTMAS!" 🙂
If you like this DIY Ornament Garland you might like these other fun ornaments for non-crafty folks. 😉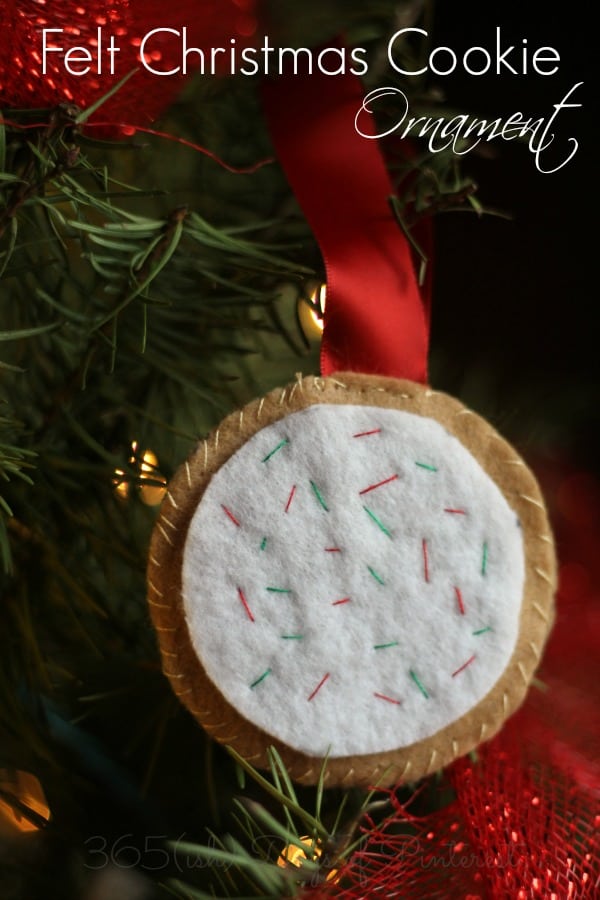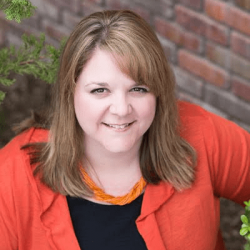 Latest posts by Nicole Burkholder
(see all)