This post may contain affiliate links. Please see my full Disclosure Policy for details.
Behold, I have found the easiest craft ever. Seriously, this took me about 30 seconds to put together! I spent longer searching for a stick than I did putting this adorable toilet paper pumpkin together! I've been slowly but surely putting things together for my Fall mantel and this happy little pumpkin will be joining my collection.
Because I'm firmly in the "use what you have lying around" camp, I went digging through my craft cabinet (yes, I actually have one of those now-who knew?) and found a roll of burlap ribbon I used to make utensil holders last Thanksgiving (a blog post which will be coming soon, I assure you.) I figured the burlap would add some rustic charm to my colorful mantel, so I crossed go to Hobby Lobby for ribbon off my list.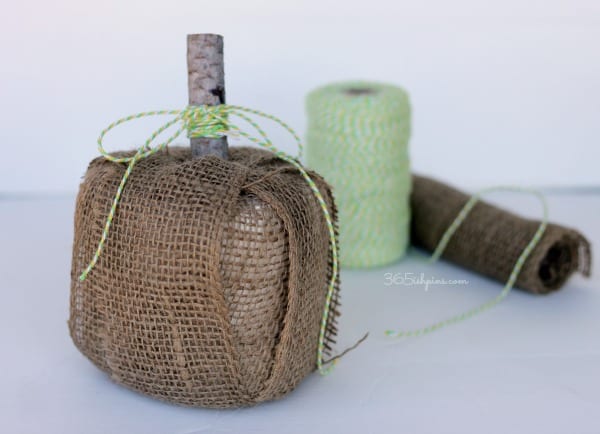 Toilet Paper Pumpkin
What you'll need:
Roll of toilet paper
Wide ribbon or burlap
Green twine or narrow ribbon for a leaf effect
Stick
Scissors
What to do:
Cut your ribbon into strips long enough to tuck into each end of the toilet paper roll. Mine were about 3″ wide by 12″ long. Depending on how wide your ribbon is and how much overlap you want, you'll need 6-8 strips of ribbon.
Tuck one end into the top of the toilet paper roll and the other end down into the bottom.
After you have used up the ribbon and completely covered the toilet paper, stuff a stick down in the top of the roll to resemble a stem.
Wrap the stem with twine, tie on a bow, cut actual leaves from green cloth…you can really do whatever you'd like to give your pumpkin a little finishing touch. I already had the green and yellow baker's twine, thank you, Pick Your Plum*, so that's what I used. 🙂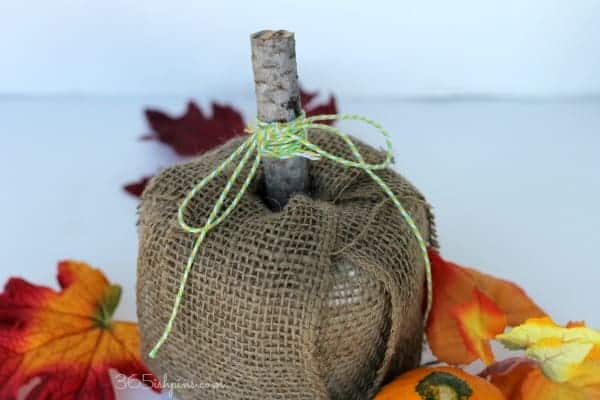 Just a little side note: you should be very impressed with me. I had to run to the park to pick up a pine branch off the ground since the only trees in my yard are palm trees. But it was still too green and I couldn't get it to snap in half, so I USED A POWER TOOL. All by myself. I got my husband's skill saw and cut the extra length right off! The smells and sounds of wood being cut are such powerful reminders of my life growing up! My dad built just about every piece of furniture we had in our house growing up, and he passed on his love of woodworking to my brother, who actually makes a living doing custom work. (Nathan, consider that shout-out your Christmas present.) Bath and Body Works should make a sawdust scented wallflower. I'd buy that. That and the hair pomade Tres Flores
.*
Well, now that I'm done wandering down that little rabbit trail…what about you? Have you started to decorate for Fall yet? Be sure to follow my Fall board on Pinterest for all sorts of great recipes, decoration ideas and pretty pictures. Oh, and if you could create your own Bath and Body Works scent, what would you choose?
*This post contains affiliate links. Thank you for supporting 365ish Days of Pinterest!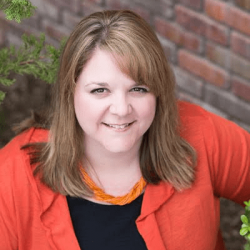 Latest posts by Nicole Burkholder
(see all)