This post may contain affiliate links. Please see my full Disclosure Policy for details.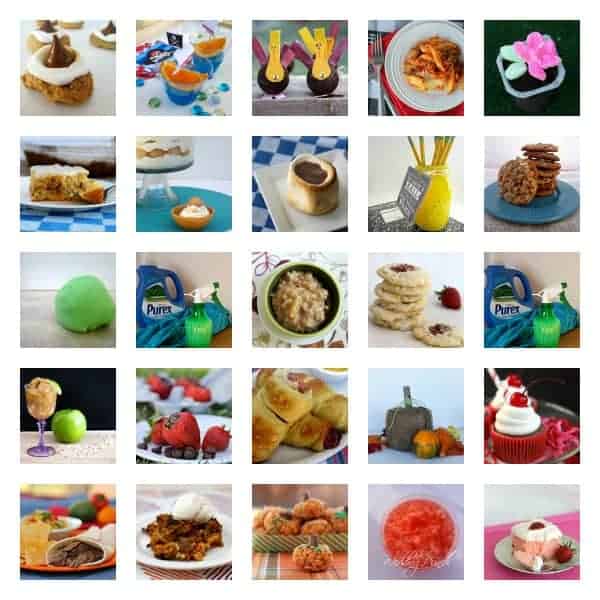 805 posts.
2.5 million page views.
4,266 comments.
200,926 spam comments.
8,222 pins on 100 boards.
And it all started with this post on Day 1 of my 365 day journey: the sock bun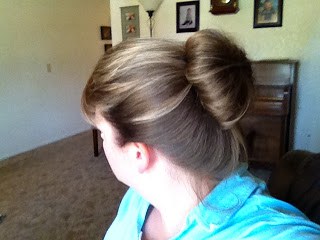 If you read that post (it will literally take you 20 seconds, it's so short) you can tell I had NO idea what I was doing, nor did I have any idea what I was getting myself into that day. Frankly, if I'd had any idea of what I was going to do, I probably never would have started. But let me tell you, creating something out of nothing is amazing. It's empowering to know that I am contributing to my family's finances while constantly learning new things. We live in an amazing, ever-changing age and I don't want to become stagnant. This blog has been a place for me to learn, grow, find online and "in real life" friendships and give an outlet to the little person inside of me who wants to just TRY new things-even if they end up as colossal failures. 🙂
Forgive the slightly nostalgic post, especially if you are a new reader. Also, I'm begging you, do NOT go digging through my archives to read those early posts. There are some that are just so awful. We all have to learn somehow, right? 🙂 Instead, let me share some of my favorites from the last three years with you.
Top 3 Posts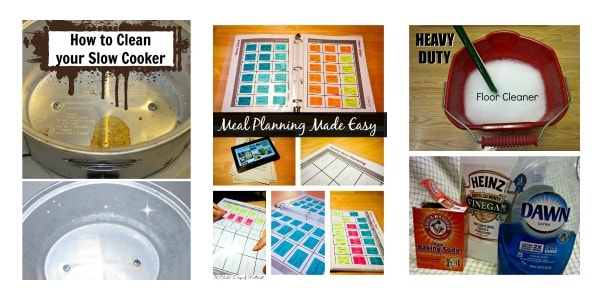 By "top 3" I mean these three posts are the most popular ones on my site. They continually bring traffic day after day, thanks to Pinterest. Apparently, there are a LOT of people with very dirty crockpots and floors. 🙂 Also, that meal planning system is genius. It takes some time to set up at first, but once it's done you are SET.
Favorite 3 Posts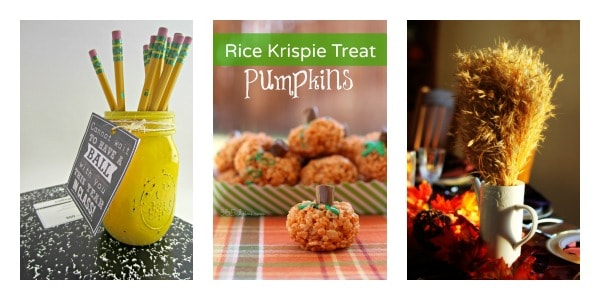 Trying to choose my favorite three posts was a little like trying to choose my favorite chocolate chip cookie. I really, really, REALLY like them all. OK, not all of them, but most of them. As I went scrolling through my old photos, I pulled out these three posts for specific reasons.
The Ball jar teacher gift was the first submission of mine accepted to CraftGawker and I felt like I had "arrived" when I got the email. Plus, it's just SUPER cute and I made that.
The Rice Krispie pumpkins are an example of things just coming together at the right time. They were something "cutesy" that I saw on Pinterest that actually worked for me, and then I managed to get a great photo of them, too!
The tablescape was something totally unique that I had never done before. I was able to play with pretty things and put them all together to make a beautiful Thanksgiving table!
PS- I'm thinking fall is my favorite season. 🙂
Ball Jar Teacher Gift| Rice Krispie Treat Pumpkins| Thanksgiving Tablescape
Favorite Fails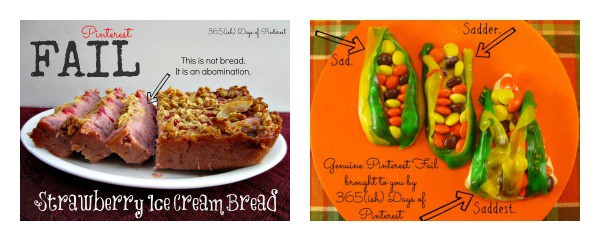 You don't try as many random new things as I do without missing the mark a few times. I believe these two were my most colossal failures. The ice cream bread was entirely on me because I read the ingredients incorrectly. I tried it a second time and failed yet again. That was enough for me. The little candy corn cobs didn't come with instructions, just a photo I tried to copy. I did not succeed.
Strawberry Ice Cream Bread| Candy Corn on the Cob
Whether you've been with me from the beginning or you just stumbled onto my site recently, I just want to say THANK YOU for reading! I love what I do, and I love that you allow me to share it with you. In celebration of reaching my 3rd anniversary, I will be taking the next four weeks off! I won't be posting any new content, but I'll be busy behind the scenes creating content, working on an online piano course, doing some site redesign and actually taking a week's vacation. 🙂 But don't worry- you have 3 years' worth of blog posts to read if you start to miss me. See you again in July!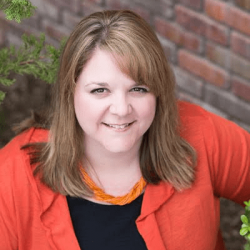 Latest posts by Nicole Burkholder
(see all)