This post may contain affiliate links. Please see my full Disclosure Policy for details.
New and exciting flavor combinations are what makes experimenting in the kitchen so much fun! Here are over 20 sweet and spicy recipes, perfect for when you want a little heat with your sweet.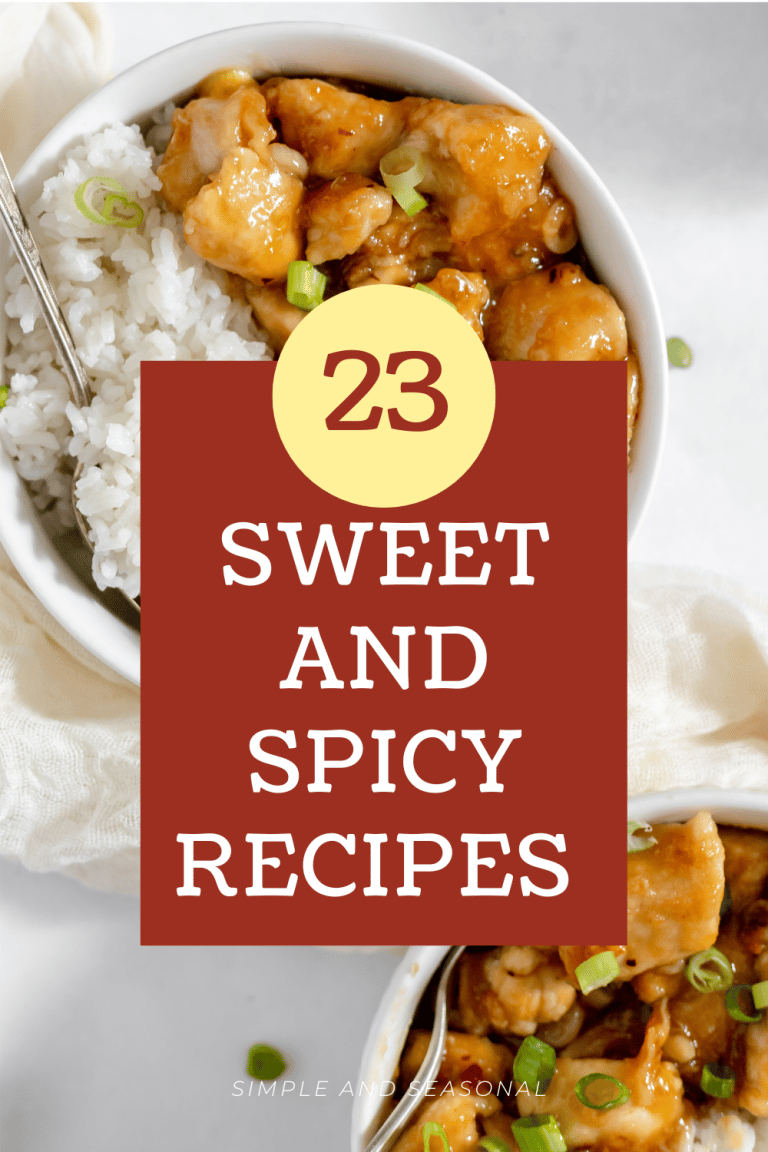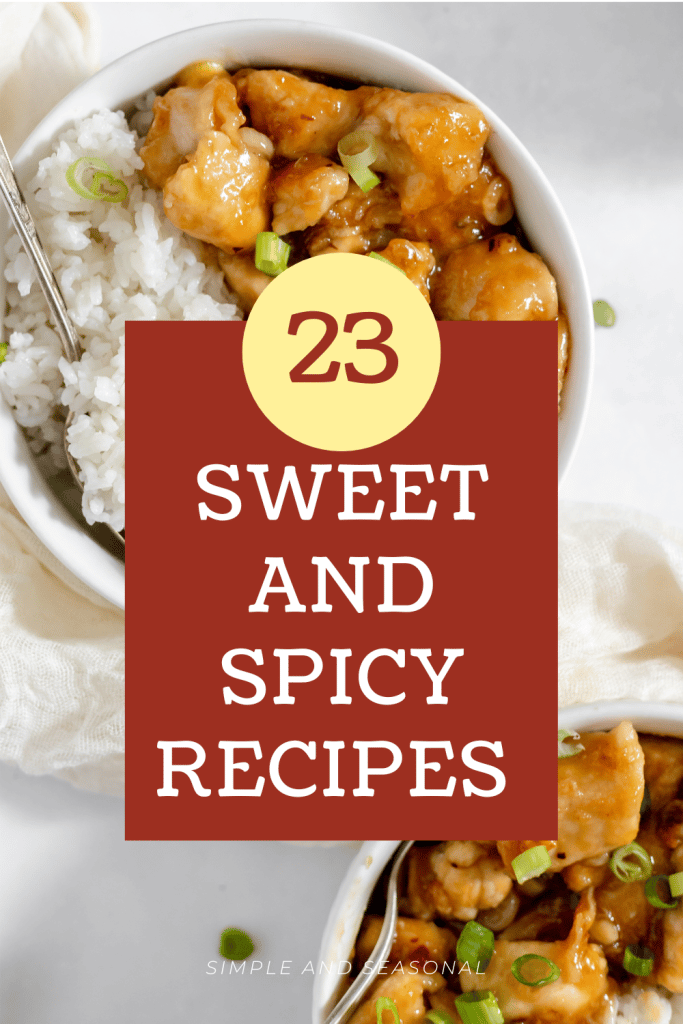 Most often you see sweet and salty combined or even sweet and sour, but I went searching for some great snacks and recipes that feature the marriage of SWEET and SPICY and now I have a list of delicious new foods to try!
Sweet and Spicy Breakfast Recipes
Sweet and Spicy Snacks
Something magical happens when you grill pineapple. It caramelizes all the natural sugars and adds a new depth of flavor to this refreshing salsa. Peppers and pineapple go together so well, and this salsa is perfect for carne asada or fish tacos, too!
One year we hosted Thanksgiving at our house because most of the family was out of town for the holiday. I decided to do something a bit different for cranberries and tried this cranberry "salsa" served over cream cheese.
It was such a delicious appetizer and it looks so pretty on the plate! My fledgling photography skills didn't do it justice. The heat from the jalapenos and tart cranberries are perfectly balanced with the cream cheese and salty crackers!
Sweet and Spicy Main Dishes
Jalapeno Popper Grilled Cheese sandwiches aren't just spicy. They are creamy, sweet, spicy and just plain old AWESOME! The sweetness comes from apricot preserves (or even concord grape jelly) and cream cheese. I know it might sound weird, but trust me. TRY IT.
Here are some others ideas for combining spicy and sweet together:
Pineapples in spicy BBQ sauce- serve it with meatballs over rice
Thai style pineapple chicken fried rice (with red pepper flakes)
Jalapeno poppers with sweet jelly dipping sauce
Pulled pork sandwiches with sweet jalapeno BBQ sauce
Sloppy Joes with some heat (try cayenne powder or chipotle peppers)
Orange chicken with spicy sauce
Chocolate and chili
Are you craving chipotle, sriracha or jalapeno yet? Did I miss anything that you think I should add to the list?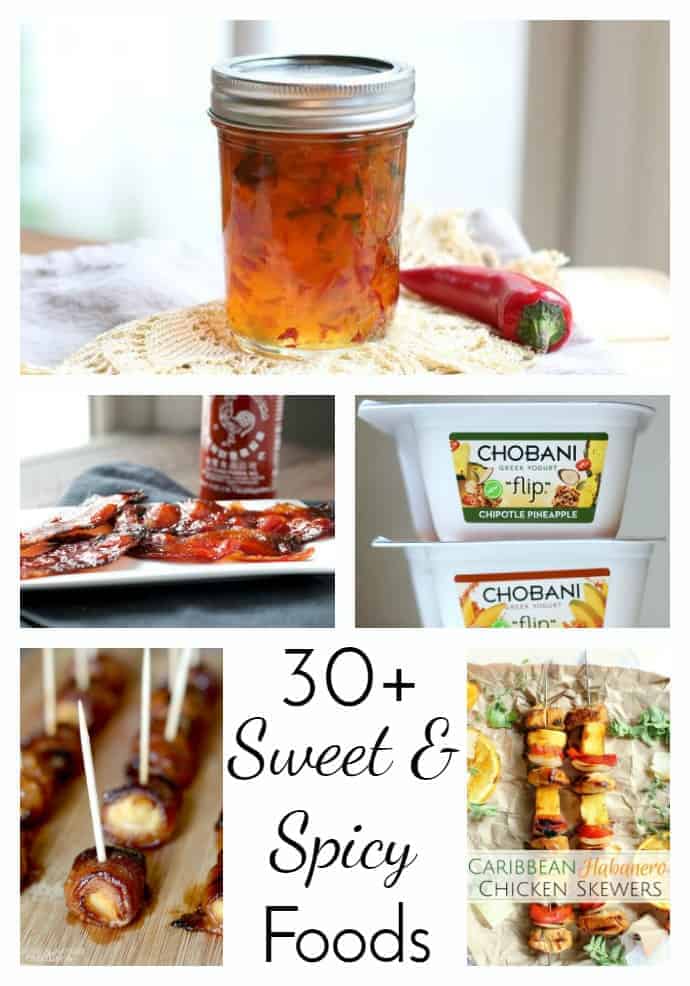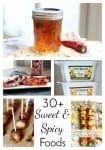 Post updated 8/2022