I'm not normally a red meat lover, but this recipe for Carne Asada is so easy and when it's paired with refreshing Grilled Pineapple Salsa and baked tortilla chips, you have a perfect summer grilling meal.
The first thing you're going to want to do is make the marinade for your steak. Carne Asada is literally "grilled meat" and it's traditionally made with skirt steak, flank steak or another kind of very thinly sliced steak. I made the marinade early in the day and put it and the steak in a zipped baggie to hang out for a few hours in the refrigerator.
Carne Asada
1-2 pounds skirt steak or flank steak
1 packet McCormick Grill Mates Steak Seasoning which in essence was cracked pepper, salt, garlic powder, onion powder and tenderizer, so you could do this with your own pantry spices
1/4 cup water
2 tbsp apple cider vinegar
2 gloves garlic, peeled and mashed open just a bit
1 tbsp Worcestershire sauce
Mix all the ingredient in a bowl and pour into a zipper baggie. Add the steak and let sit in a refrigerator for at least 30 minutes. When you're ready to eat, grill for about 5 minutes, turning once. This is very thin steak and it cooks quickly, so watch closely!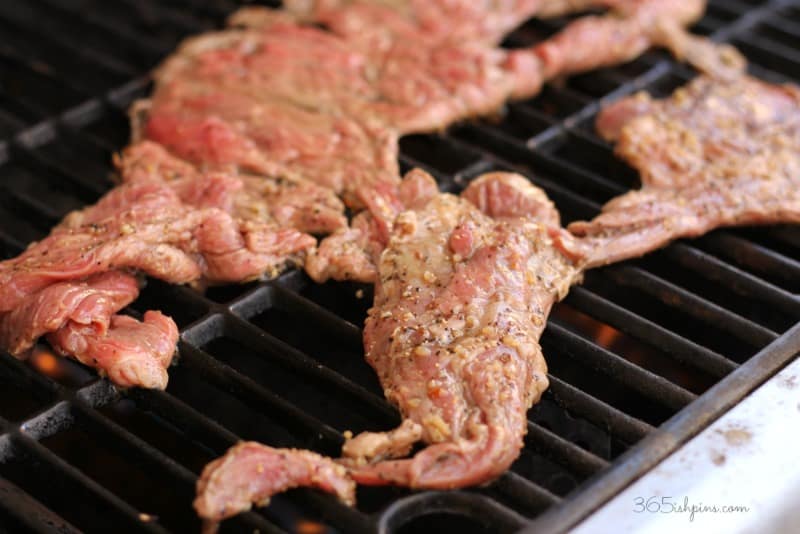 It's not the prettiest looking piece of meat, but it tastes SO good! You can serve this with corn or flour tortillas, or just by itself with some rice and beans. OR….you can top it with Grilled Pineapple Salsa like I did here.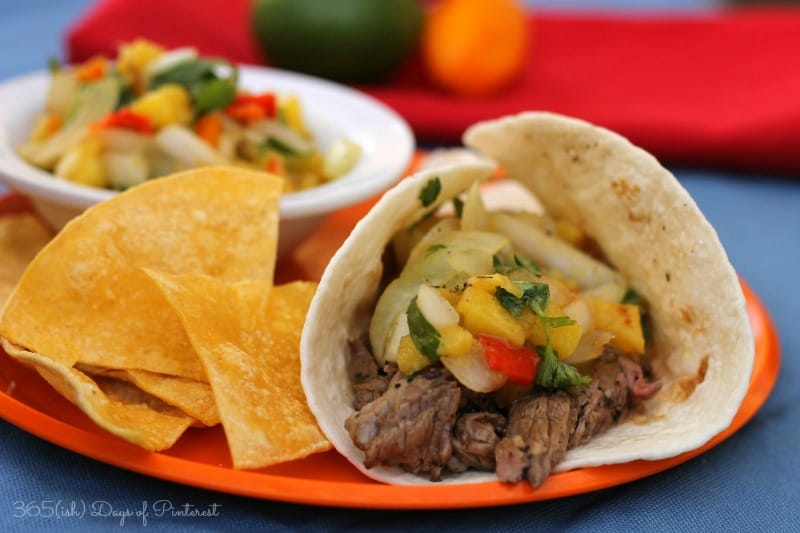 Just look at those colors! Isn't it gorgeous? This salsa is so light and refreshing but it has that smoky grilled flavor that goes great with anything off the grill. I had some leftover salsa with a chicken fajita pita the next day. It would even be great with fish.
Grilled Pineapple Salsa
Ingredients
1

pineapple

2

red bell peppers

1

yellow bell pepper

1

large onion

cut in half

1/3

of a bunch of cilantro

Chopped

One garlic clove minced or garlic powder

2

tablespoons

olive oil

Salt and pepper to taste.

Chili pepper flakes to taste.
Instructions
Peel and trim pineapple, season with salt and pepper and brush with oil.

Place pineapple, peppers and onions on the grill and cook until you have nice grill marks on the pineapple, the onion is getting soft and the peppers are blistered (about 10 minutes)


Remove everything from the grill and immediately place peppers in a zipped baggie to steam them and help remove skins.

Take half of the pineapple and run it through the blender or food processor. Cut the other half into small pieces.

Skin pepper, clean out seeds and chop.

Peel onion and chop

Toss everything into a bowl (don't forget the cilantro and garlic!) and mix well. Chill for 20 minutes and serve with tortilla chips, meat, chicken or fish!
This salsa is a bit labor intensive, but it makes a large amount and goes so well with many other dishes. I made my own tortillas chips by cutting corn tortillas in eighths, brushing them with oil, sprinkling with salt and baking for 10-12 minutes. Overall, this was a very healthy and low-calorie meal without tasting like diet food, that's for sure!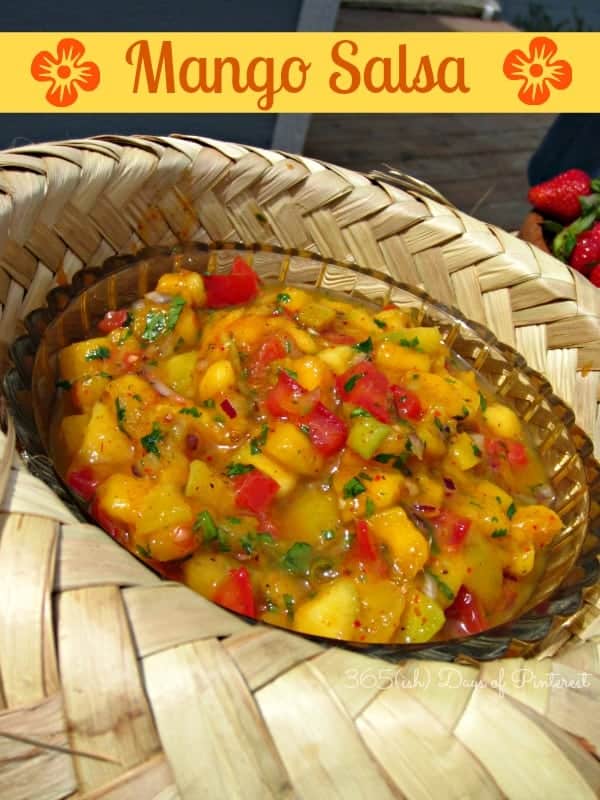 I got the recipe for the grilled pineapple salsa from the same lady in our church that makes this delicious Mango Salsa.  The mango salsa is a raw fruit salsa, which you could also do with the pineapple salsa. Instead of grilling, just chop up all the fruits and veggies, hit it with a splash of lime juice and you have another unique flavor to add to the table! (It's also faster if you are pressed for time) 🙂 No matter what you decide to do, you will not be disappointed with any of these recipes!
This post was originally sponsored by Smart and Final.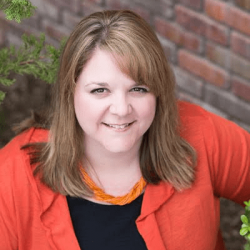 Hi, I'm Nicole!I love chocolate chip cookies, good grammar, and trying new things. Pinterest is my happy place. Come follow me down the rabbit hole!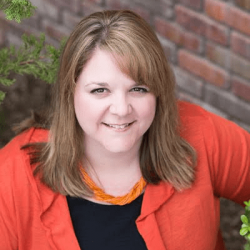 Latest posts by Nicole Burkholder (see all)