This post may contain affiliate links. Please see my full Disclosure Policy for details.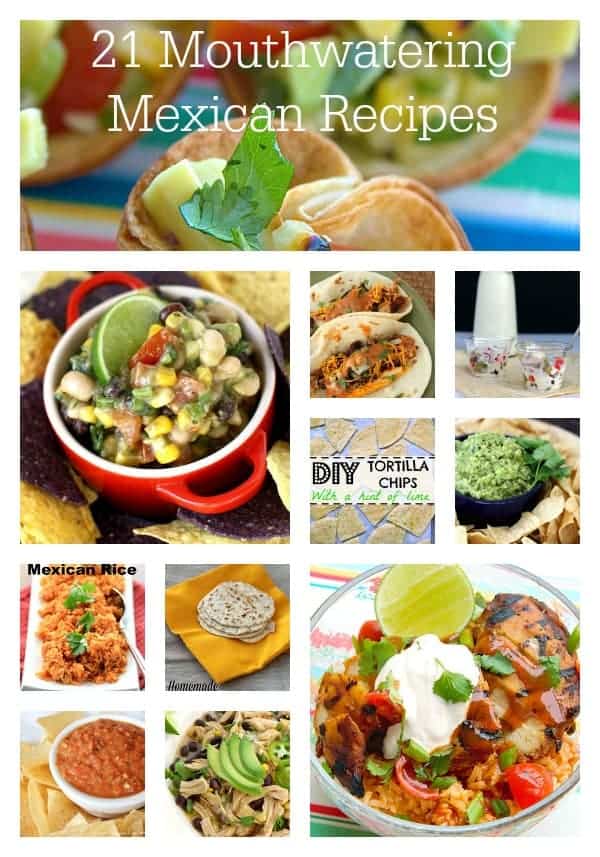 Mexican food is my favorite. Well, honestly, I should say Mexican-ish food is my favorite. I like anything that would fall under that general category: Tex-Mex, authentic Mexican food, Southwestern food…if you can add cheese and extra guacamole to it, I'm going to like it. Cinco de Mayo is coming up, and I know those of you in the Midwest who don't have easy access to great Mexican restaurants are going to be looking for some yummy Mexican recipes to make at home. 🙂 You've come to the right place! I've collected 21 recipes that fall under the VERY broad category of Mexican food. A few would be considered authentic. The rest of them are just plain delicious. Enjoy!
Carne Asada is simple to make and tastes SO good. If you aren't a red meat person, then just go for the Grilled Pineapple Salsa. You will NOT regret it.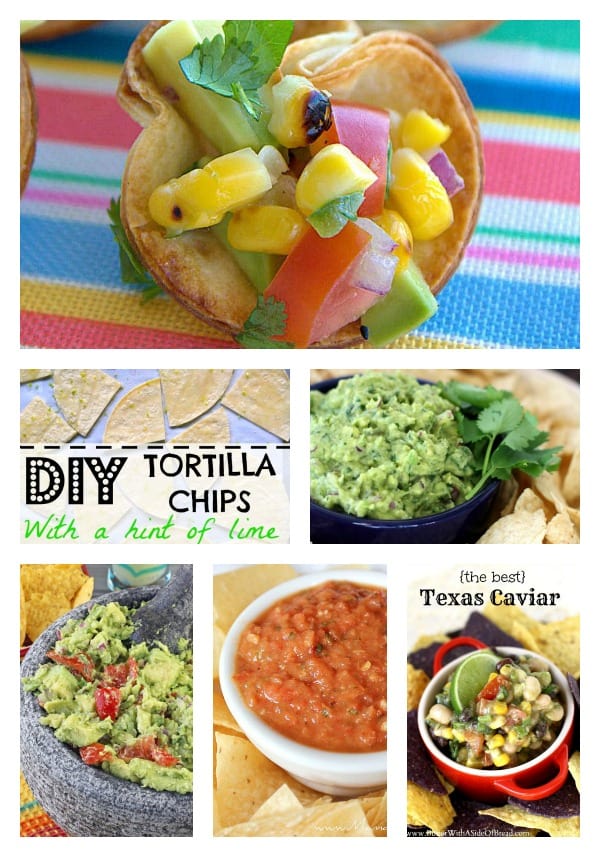 Roasted Corn and Avocado Salsa Cups from This Silly Girl's Life
Tortilla Chips with a Hint of Lime from Make the Best of Everything
Roasted Garlic Guacamole from Butter with a Side of Bread
Easy Guacamole from Cooking on the Front Burner
Restaurant Style Roasted Tomato and Garlic Salsa from Mama Loves Food
Texas Caviar from Butter with a Side of Bread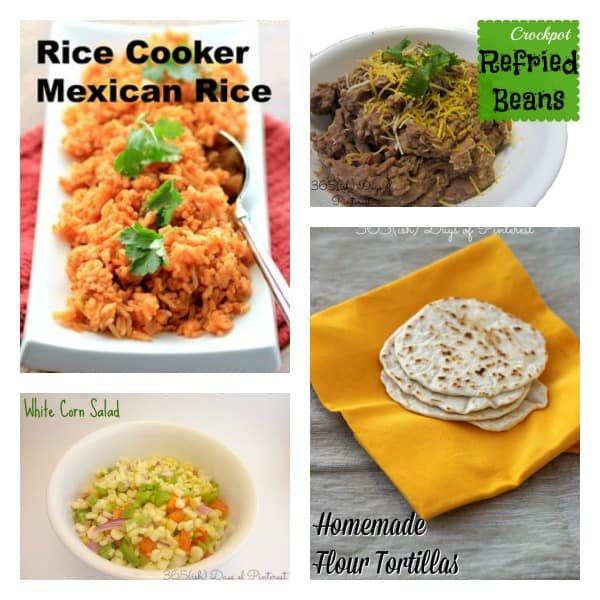 Rice Cooker Mexican Rice from Noshing with the Nolands
Crockpot Refried Beans from ME!
White Corn Salsa also from me.
Homemade Flour Tortillas from…yep, me. Oops. I totally didn't mean to put mine all together like that. 🙂 But while I'm at it, let's move on to the main courses.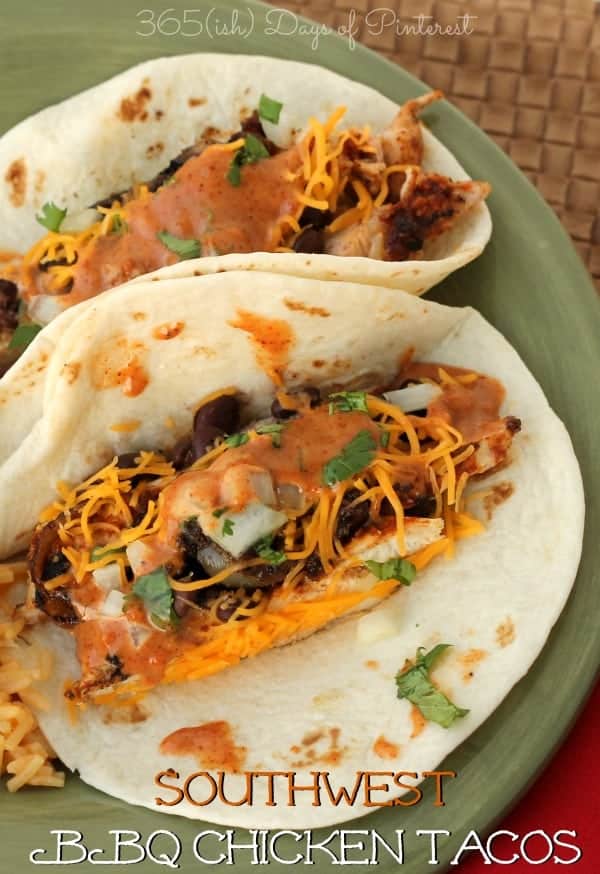 My very favorite restaurant is On the Border. We don't have one here in our town anymore, so we had to come up with our own copycat recipe. My husband actually made these Southwest BBQ Chicken Tacos, and they were perfection.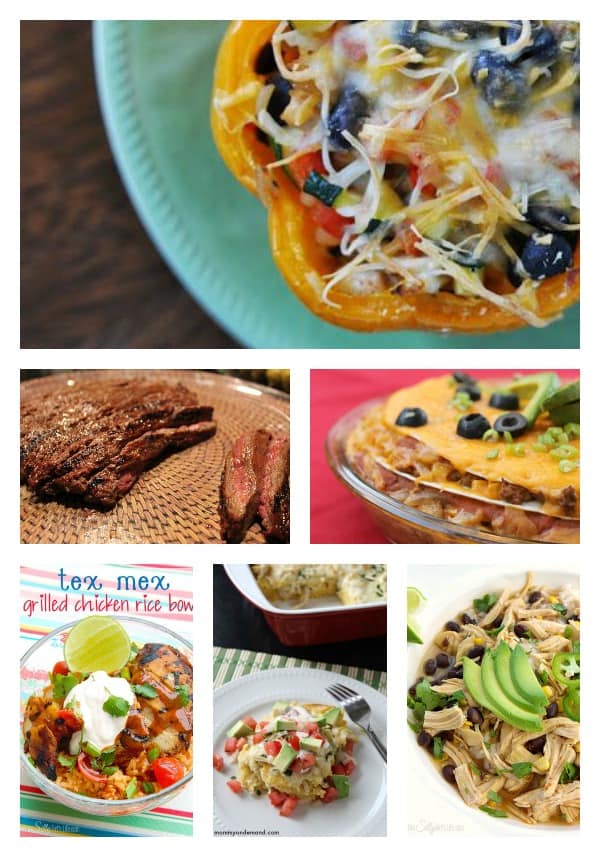 Chicken Enchilada Stuffed Peppers from Just Us Four
Flank Steak from Mama Loves Food
Mexican Pie from yours truly
Tex Mex Grilled Chicken Rice Bowl from This Silly Girl's Life
Chicken Suizas Enchilada Casserole from Mommy on Demand
Mexican Chicken Soup from This Silly Girl's Life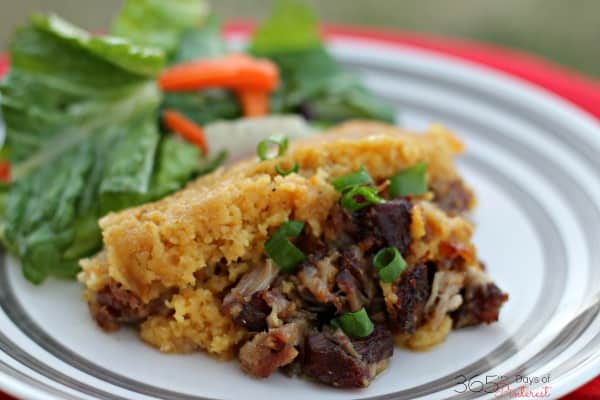 This Tamale Pork is really just reminiscent of a tamale. It ALL cooks in the crockpot, which is the best thing EVER. We've had this several times now and it just gets better and better each time. This is a fantastic slow cooker meal!
Finally, what's a special meal without dessert? Top off your feast with one of these recipes (or both) and you will have a house full of happy people! 🙂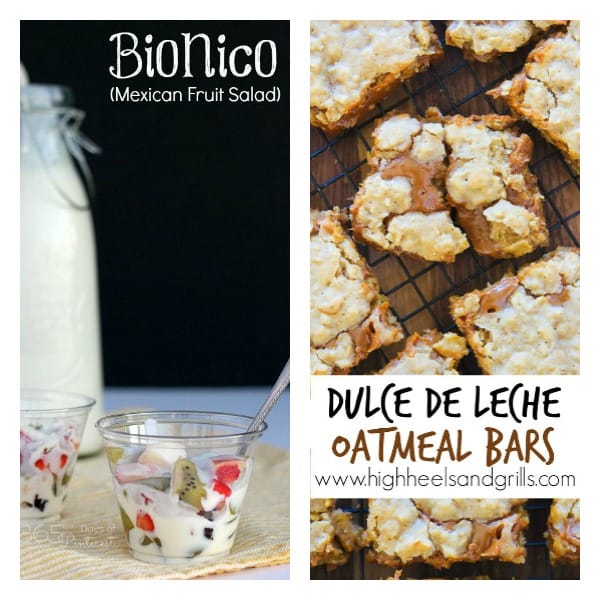 Bionico (Mexican Fruit Salad) from me. Last one. 😉
Dulce de Leche Oatmeal Bars from High Heels and Grills
I hope this collection has given you at least one or two new recipes to try! Thanks to all my blogging buddies who shared their amazing recipes with me. Please be sure to click-through to the original source if you want to pin a specific recipe. If you'd like to pin the whole collection then feel free to pin right from this page!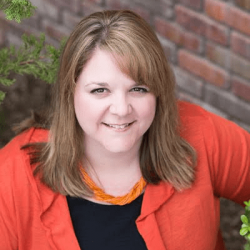 Latest posts by Nicole Burkholder
(see all)