This post may contain affiliate links. Please see my full Disclosure Policy for details.
Hi 365-ish days of Pinterest readers! My name is Emily and I blog over at Love, Pasta and a Tool Belt. I blog about recipes (lots of pasta), DIY crafts, home decor and improvement projects and share Wedding Tips and Tricks every Thursday. I am so excited to be guest posting today and sharing one of my new favorite summer recipes.
We have been experiencing a heat wave here in the northeast. A heat index of 110 today as I write this, whew! I'm a southern girl but this is heat is oppressive. So in order to beat the heat I have decided popsicles are the way to go. I found this recipe when I was perusing Pinterest in search of some sort of smoothie popsicle recipe. I loved the sound of a smoothie popsicle because what a great way to have a healthy popsicle and a frozen smoothie all together. The one I decided to put my spin on was Strawberry Smoothie Pops by Grow Creative. Because strawberry banana smoothies are my absolute favorite I decided to make that version of these delicious sounding popsicles.
Ingredients:
-10 Strawberries
-1 Banana
-2 cups of vanilla yogurt
-1/4 cup of milk
Directions:
-Cut up strawberries and bananas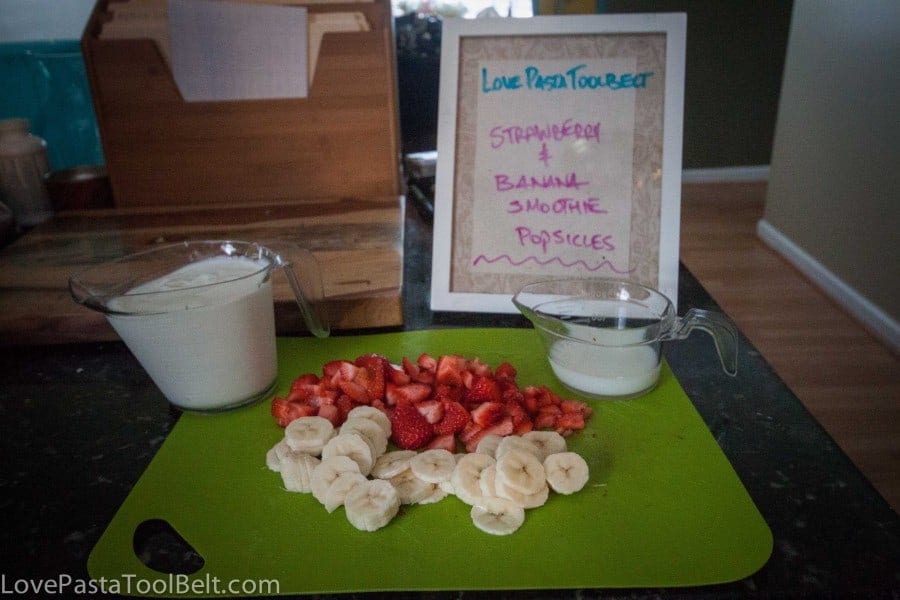 -Measure out your ingredients and place all in the blender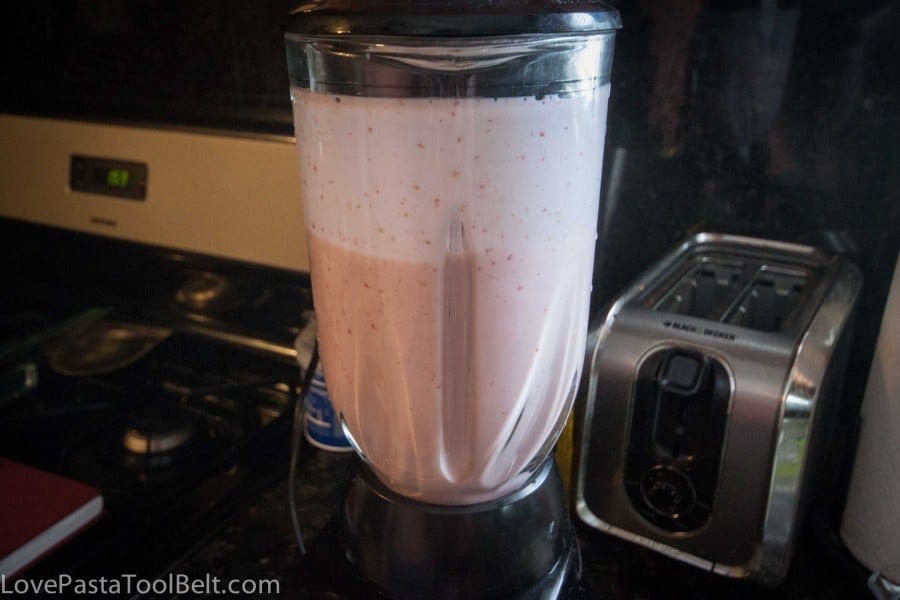 -Blend everything together, ours was a lot thinner than a smoothie would be but this was ok since we were going to freeze it
-Pour into popsicle molds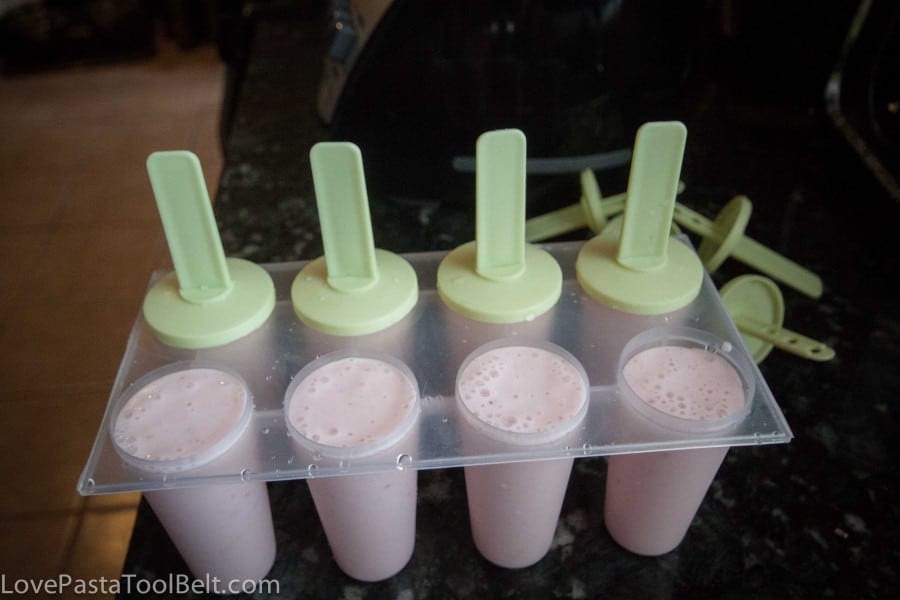 -Place them in the freezer and freeze until frozen. Ours took about 4-6 hours to be ready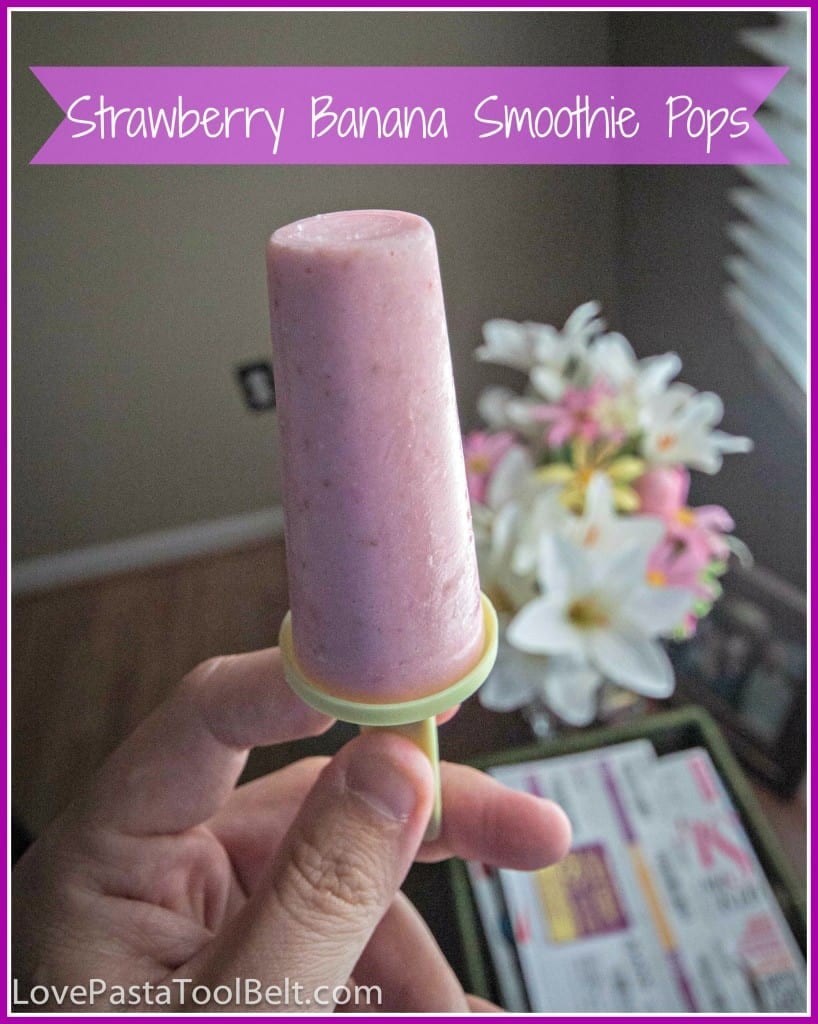 -Enjoy on a hot summer day!
Makes 8-10 popsicles
These are so delicious and great for a hot summer day. If you love smoothies then you are
going to love these popsicles! I hope you will check out my blog Love, Pasta and a Tool Belt. You can also visit us on Facebook, Twitter, or Bloglovin and follow us there! Enjoy these and stay cool!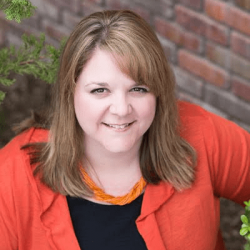 Latest posts by Nicole Burkholder
(see all)