This post may contain affiliate links. Please see my full Disclosure Policy for details.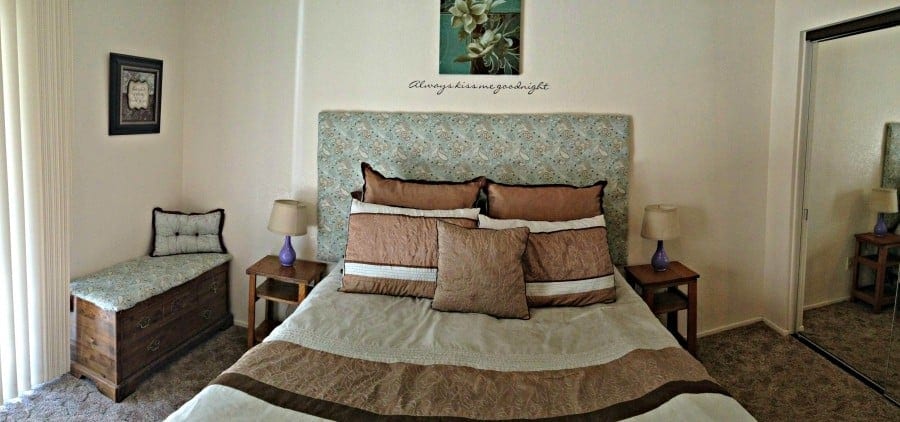 Many weeks ago, during a fit of Spring cleaning "pinspiration" I found this post titled "29 Steps to a Deep-Cleaned Bedroom." 29 steps?!? That just makes me want to cry. But I pinned it anyway because there were some good tips in there. So today I created my own ten steps to deep clean your bedroom. I admit I have been neglectful in the past weeks and months when it comes to our bedroom. And I even wrote another post about keeping the bedroom a place for relaxation and romance and not a dumping ground for the rest of the house! So, time to practice what I preach! Here's what you can do to get your clean bedroom back.
Strip the bed of all its linens and take down your window treatments. Go start a load in the washer and set a timer to remind you to toss it in the dryer. For the things that aren't machine washable, hang them outside in the sun to air out.

Clean the headboard. If it's an upholstered one, vacuum it with your upholstery attachment and clean surface stains with a stain remover like this one. Ours was dirty down where our heads and arms touch the fabric when we sleep. If your headboard is wooden, wipe it down with furniture polish.
Spread a flat sheet over the empty bed so you can use it as a work surface. Now take EVERYTHING off the night stands, dresser, and any other flat surface that's been collecting "stuff." Toss out old magazines, put away the books you've been meaning to read but are just collecting dust, wipe down candles and other trinkets and throw away all the litter that seems to congregate by the bed.
Dust all your surfaces. While you're at it, dust the walls. Yes, the walls. I can't believe how dusty a vertical wall can get! I used my vacuum cleaner attachment for this so I could reach all the way up to the ceiling.
If you have a ceiling fan, dust it using a pillow case.
While you're up there, use a broom to clean off the cobwebs in the corners.
After deciding what you really need to keep in the bedroom, return items to your nightstands and other surfaces. Put everything else away, throw it away, or put it out in the garage sale box!
Scoop up the flat sheet that was on the bed and toss it in the laundry. If you haven't recently, turn your mattress. Pull out your freshly washed linens and make the bed.
Wash mirrors and windows with glass cleaner and rehang window treatments.
Vacuum the floor
Now, I know that there are many more things you can do, but this will give you that "fresh" feeling and goes a little deeper than just running the vacuum over the floor and wiping down the dusty tables. If you really want to get serious, spend a day cleaning out the closets and drawers. (However, I call that organizing more than cleaning) Enjoy relaxing in your bedroom tonight!
And just in case you were thinking, WOW, she's really got it together, here's what was behind me when I took these pictures (I had to snap a photo before I lost all my light, so I wasn't done yet) 🙂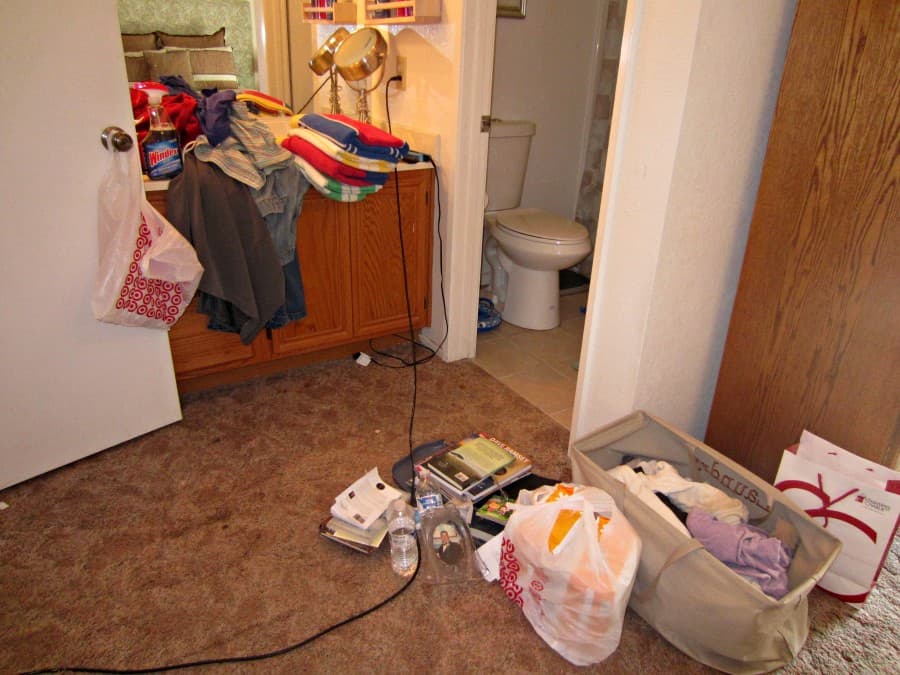 Linking up to DIY Sunday Showcase and Weekend Re-Treat Party and Marvelous Mondays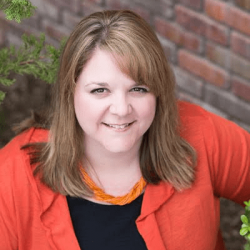 Latest posts by Nicole Burkholder
(see all)