This post may contain affiliate links. Please see my full Disclosure Policy for details.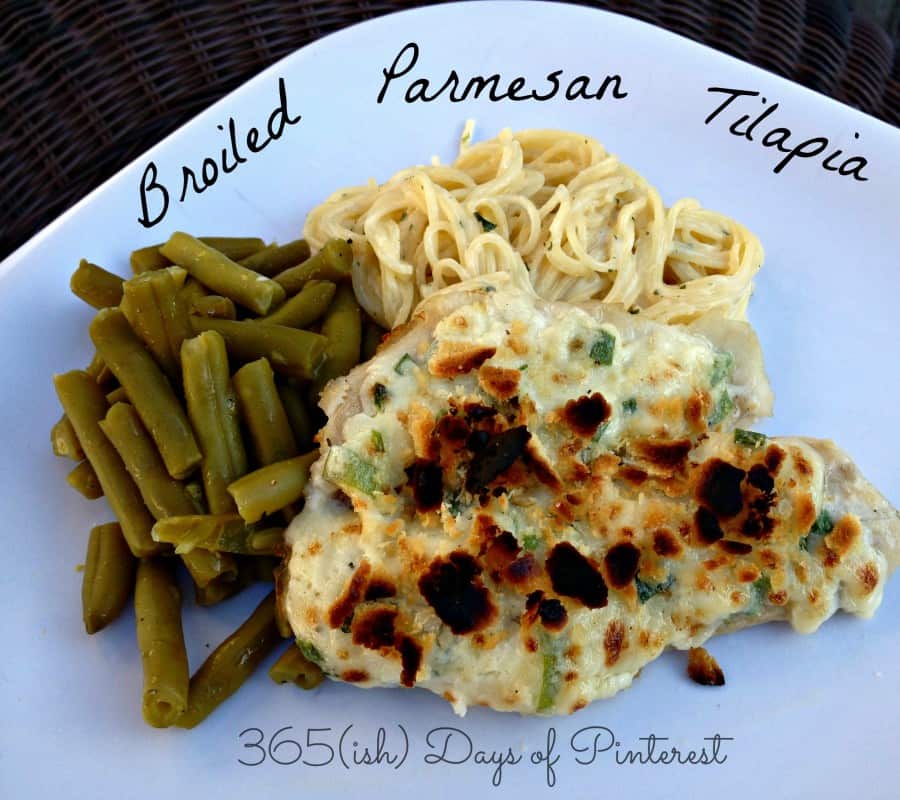 We are having homemade fish sticks for dinner tonight, and it reminded me of a recipe that I never posted. A couple weeks ago we had Broiled Parmesan Tilapia for dinner, and even my "not keen on fish" husband raved about it. Here's the kicker: I KNOW I saw a recipe for this on Pinterest because I put it on my menu for the week. But when it came time to make the dish, I couldn't find "Broiled Parmesan Tilapia" on any of my Pinterest boards! I searched the keywords on Pinterest, but there are about 12 zillion recipes called Broiled Parmesan Tilapia (what is that, three times I've typed that already? Maybe I'll call it BPT from now on) 🙂 None of the pins were the one I had looked at originally, so I just decided to wing it and make the recipe my own-and I'm so glad I did!

Ingredients:
4 tilapia fillets
Salt and Pepper to taste
1/4 cup mayonnaise
2 tbsp tartar sauce
2-3 green onions, chopped
1/2-3/4 cup grated Parmesan cheese
4-5 Ritz crackers
Directions:
Salt and pepper the fillets to your taste

Spray broiler pan with cooking spray and place fish on pan
Broil on high for 3-4 minutes, turn fish and broil other side for 2-3 minutes
While fish is broiling, combine mayo, tartar sauce, onions and cheese
Remove fish from oven and slather with mayo mixture
Crumble crackers over top of mixture
Return to broiler and set on low for 5 minutes
Fish is done when it flakes apart easily with a fork. Depending on the size of your fillets, you may need to adjust cooking time up/down. You can see the meat turn white as it cooks. Just keep a close eye on it and turn when it looks ready. (Before you put the sauce on, of course.) 🙂 You will be rewarded with moist, delicious fish that tastes buttery and rich. Enjoy!
Linking up with Weekend Re-Treat Party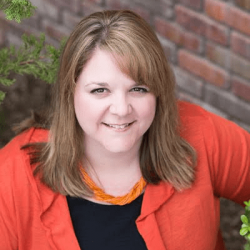 Latest posts by Nicole Burkholder
(see all)