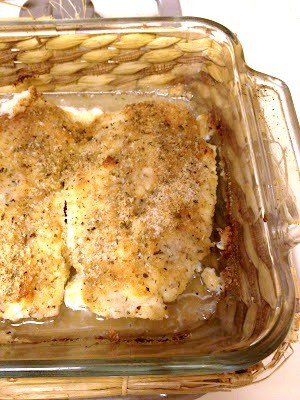 Tonight for dinner I made one of those meals that you finish and say, "Why don't I make that more often?" This really is one of the easiest main dishes to make. It only has four ingredients! It takes five minutes to prep and twenty minutes to bake. It took longer for the oven to come up to temperature! I pinned something that was called "OMG" chicken in the description. Besides being distasteful in name, it had a description with the ingredients in the caption that was totally different from the link it was attached to. Someone just used the picture and link to add their own recipe. I made the recipe that was actually linked to the photo. It is a Best Foods/Hellmann's recipe. I tweaked it just a bit and it was yummy!
Parmesan Crusted Chicken Bake
1 pound boneless, skinless chicken breast, pounded to 1/2″
1/4 cup Best Foods mayonnaise
1/4 cup Parmesan cheese
1/4 cup white cheese mix (Romano, Parmesan, Gouda, Mozzarella)
Italian seasoned bread crumbs (I had plain, so I seasoned myself with pepper, salt, oregano, garlic powder, onion powder)
Preheat oven to 425°
Pound your chicken breast to even it out- about 1/2″ in thickness. In a small bowl, mix mayo and cheeses together. Place chicken in a 9×13″ baking dish. Smear each piece with a generous amount of mayo/cheese mixture. Cover with bread crumbs. Bake for 20 minutes or until cooked through.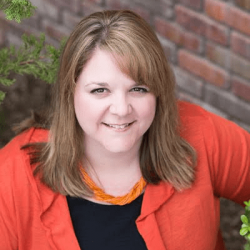 Latest posts by Nicole Burkholder
(see all)