This post may contain affiliate links. Please see my full Disclosure Policy for details.
It's delicious carb-laden comfort food at its best: spaghetti stuffed garlic bread is definitely the neatest way to eat spaghetti!
A few days ago I was locked in a race against the sun. Sunset was going to be at 5:42 pm and this baby was set to come out of the oven at 5:30. I needed that golden light that comes in the evening and makes things like this freshly baked Spaghetti Stuffed Garlic Bread look tantalizing. When I pulled this loaf out of the oven, it smelled like garlic and yeast and Parmesan cheese. I ran outside, snapped photos like a mad woman and then we chowed down. It was certainly the cleanest way to eat spaghetti. No one had to go straight to the tub afterwards. 🙂
At first, I thought this recipe sounded a little weird. Why would you put spaghetti inside bread? But when I thought about it, we always make garlic bread with our spaghetti. And I love to scoop up the spaghetti and put it on the bread. So why not skip a step and serve it all in one? There are tons of similar recipes floating around Pinterest, but as far as I can tell, the idea came from the Rhodes website. I saw it first on Life as I Know It. It's a great way to stretch your pantry supplies and would even be a good choice for a party. I love it!
Spaghetti Stuffed Garlic Bread
Ingredients
1

loaf Rhodes bread dough

thawed to room temperature

6

ounces

spaghetti

cooked

1

cup

spaghetti sauce

the thicker the better

Optional: Add cooked ground beef

turkey or meatballs to make this a heartier meal

6-8

oz.

mozzarella cheese

cubed

1

egg white

garlic powder

dried parsley and Parmesan cheese to taste
Instructions
On a piece of parchment paper, roll out the loaf into a 12"x16" rectangle. (Or, as in my case, a dodecahedron) Cover with a towel and let sit for 10-15 minutes.

Cook spaghetti according to package directions. Drain.

Add sauce and meat, if using, to the cooked spaghetti.

Place spaghetti mixture onto the dough in a strip down the center, about 4" wide.

Top with mozzarella cheese

Make slices into the dough about 1½ " apart down the long sides of the dough. (If you're confused, you can check out the Rhodes for a photo of this, just come back quickly. We'll wait.)

Begin braiding the dough, crossing the strips over each other as you work down the loaf. Tuck the ends inside.

Lift parchment paper with both hands and place on a cookie sheet.

Brush braid with egg white and sprinkle with garlic powder, parsley and Parmesan cheese.

Bake at 350° for 30-35 minutes, until golden brown.

Allow to cool for 5 minutes before cutting into thick slices. Serve with a salad for a complete meal!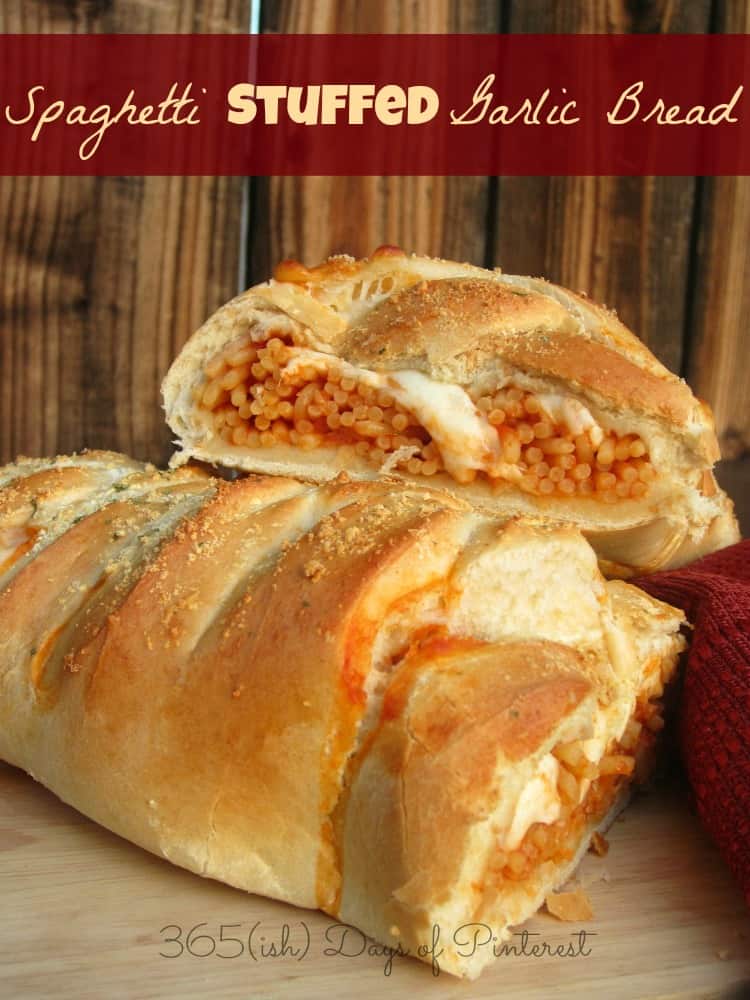 If you like braids like this spaghetti stuffed garlic bread, you might also like this: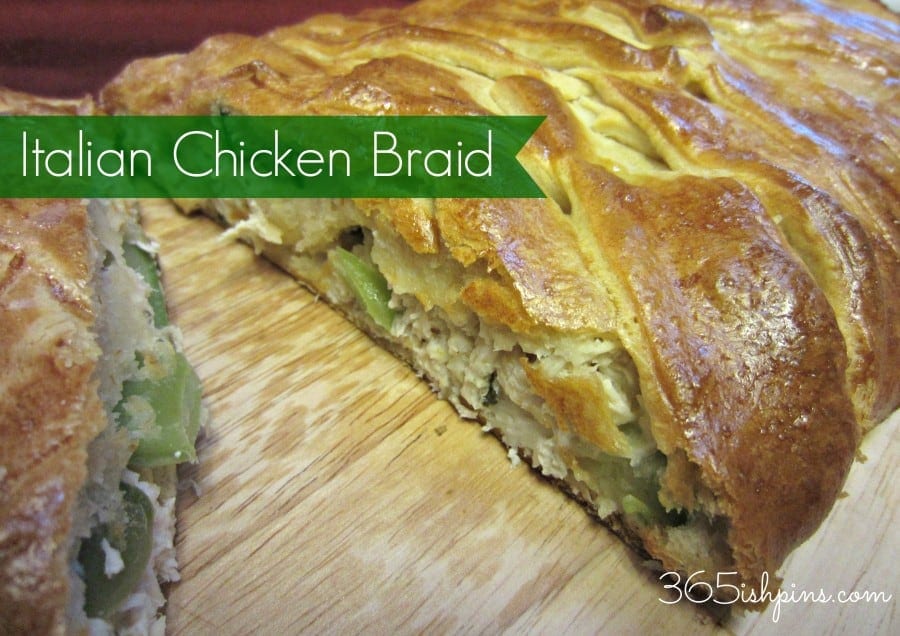 Italian Chicken Braid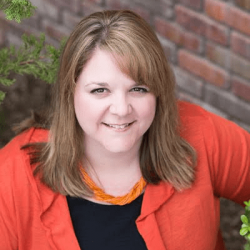 Latest posts by Nicole Burkholder
(see all)