This post may contain affiliate links. Please see my full Disclosure Policy for details.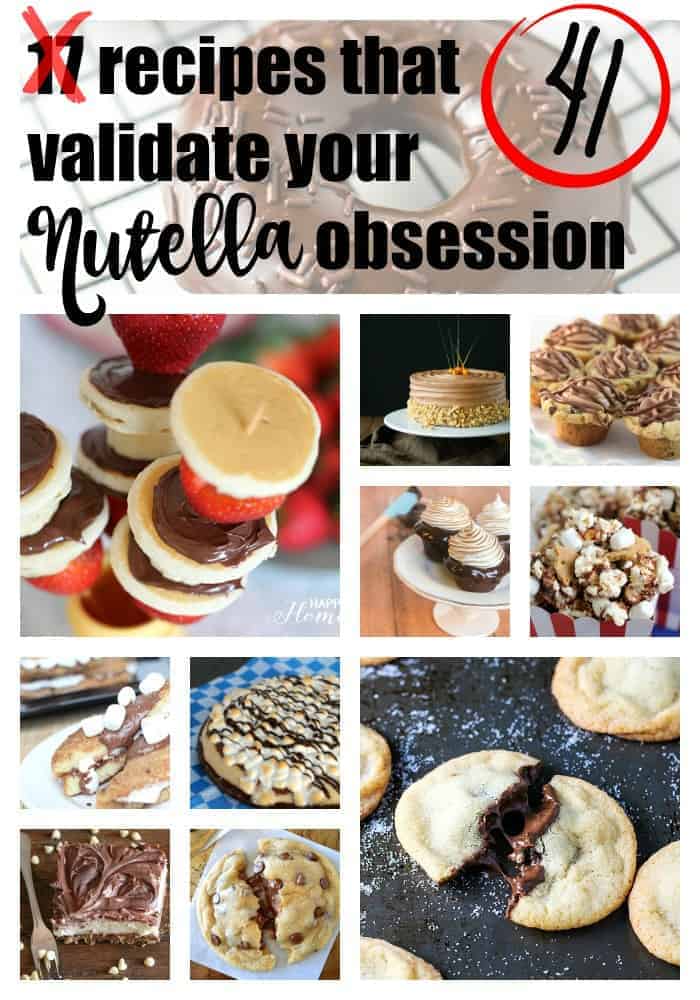 Have you seen that Ferrero Rocher commercial where they claim it's the "food of the gods" and it fell down to Earth one day? The real reason that candy is so yummy is the creamy hazelnut filling. Take that and put it by itself in a jar and you have Nutella- the chocolaty, creamy, delicious inspiration for all of these recipes. I have to buy jars of Nutella very sparingly, because I'm the kind of girl that sits with a spoon and eats it straight out the jar. Sometimes I justify buying a larger jar of it because I "need" it to make Nutella recipes like these. 😉
Nutella S'mores Pizza is a great way to change up pizza night in your house. Made with a homemade graham cracker crust, it's pretty much perfection on a plate. Serve it with a really big glass of milk! 🙂
How to Make 2-Ingredient Braided Nutella Bread
Triple Chocolate Nutella Cupcakes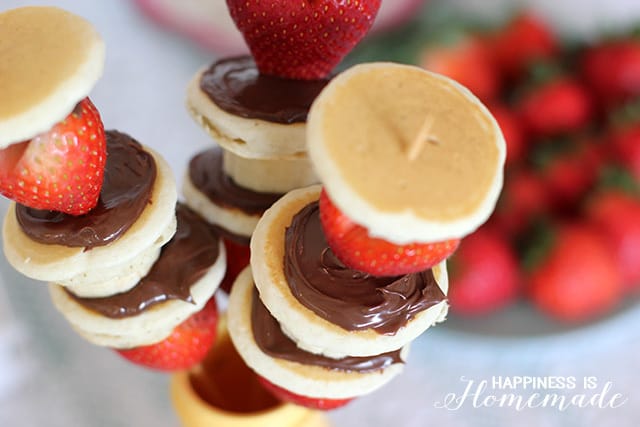 Nutella Pancake Fruit Skewers look like such a fun way to serve breakfast. They would be perfect for baby showers or Mother's Day brunch, too!
Soft and Chewy Nutella White Chocolate Chip Cookies
Nutella Smores Pull Apart Bread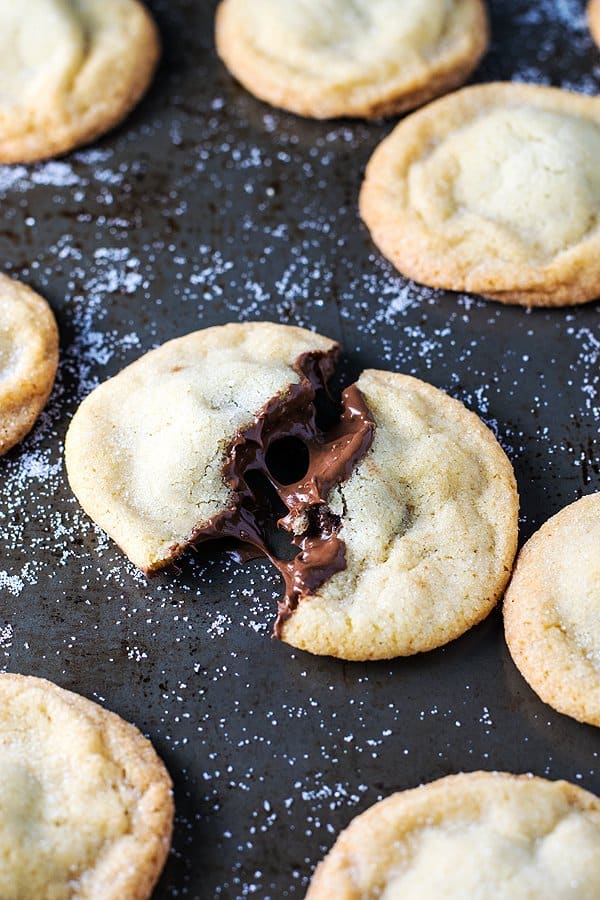 Nutella Stuffed Sugar Cookies put other cookies to shame. Just look at that wonderful filling! I don't like plain sugar cookies, but if you frost them or stuff them, that's pure magic right there. 😉
Chocolate Cupcakes with Creamy Nutella Frosting
3 Ingredient Flourless Nutella Mug Cake
Red Velvet Nutella Stuffed Cookies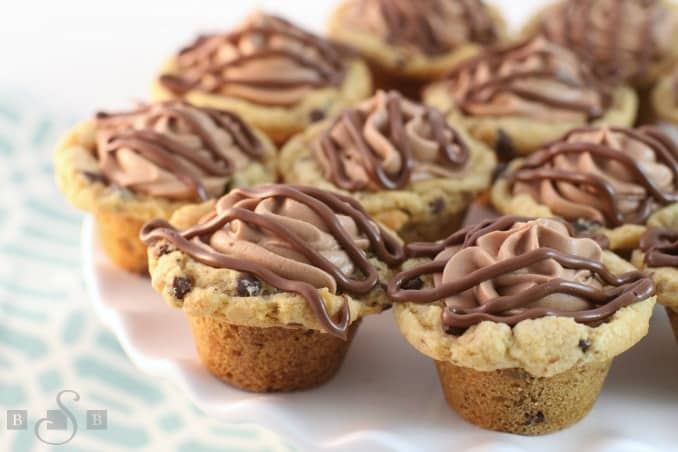 Nutella Mousse Cookies Cups are so pretty on the plate! Nutella mousse alone would be fantastic, but adding it to a cookie cup takes this dessert over the top!
Nutella Cinnamon Sugar Doughnuts
Nutella and Banana Stuffed Crescent Rolls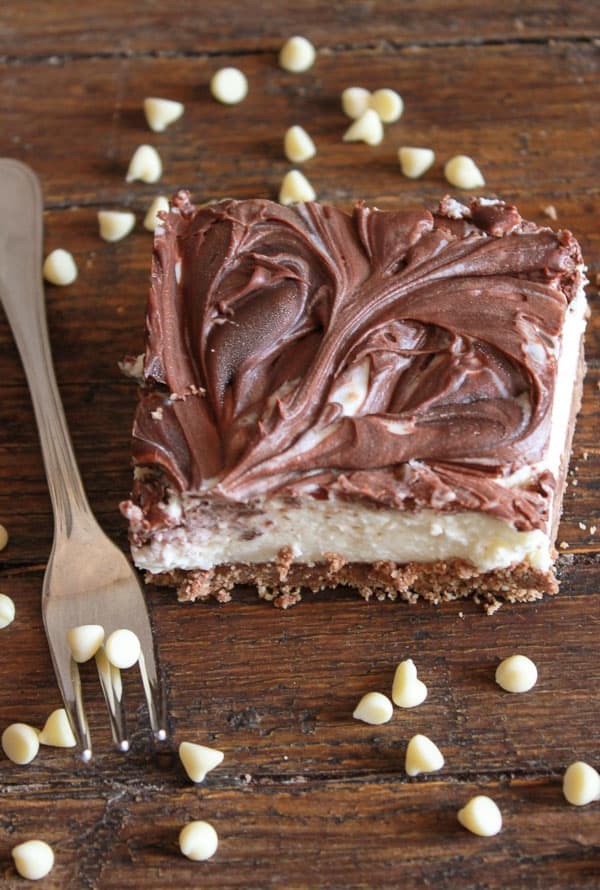 No-Bake Nutella Cookie Crust Double Chocolate Cheesecake is the dessert that just wanted to make sure you COULD have it all. 🙂
Strawberry Nutella French Toast Roll ups
Nutella and Banana Stuffed Crescent Rolls
Nutella Kit Kat Oreo Ice Cream Cake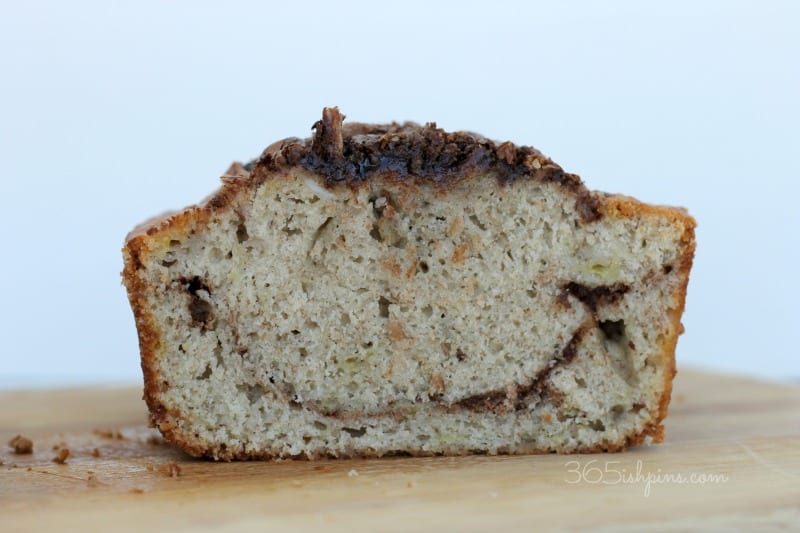 Banana Bread with Nutella Swirls is a fun way to play with the classic sweet bread recipe. I like to sugar the pan when I make it to add a great sweet crust all the way around!
Chocolate Cake Donuts with Nutella Glaze
Peanut Butter Nutella Donut Sandwich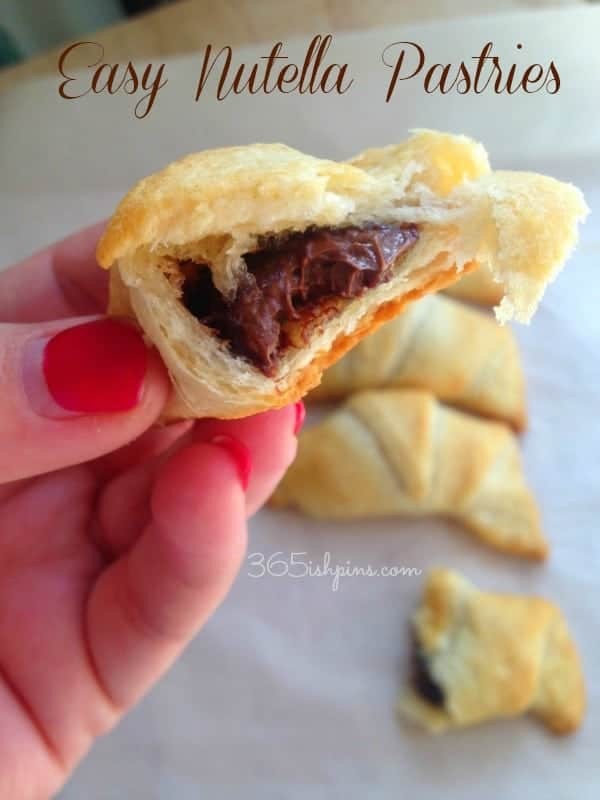 Easy Nutella Pastries are fun for breakfast or dessert. Two ingredients and five minutes of prep are all it takes! Easy peasy. 😉
Nutella Stuffed Chocolate Chip Cookies
Nutella Hot Chocolate Brownie Bites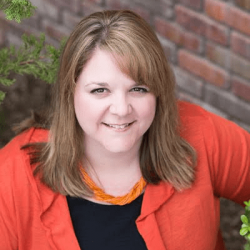 Latest posts by Nicole Burkholder
(see all)