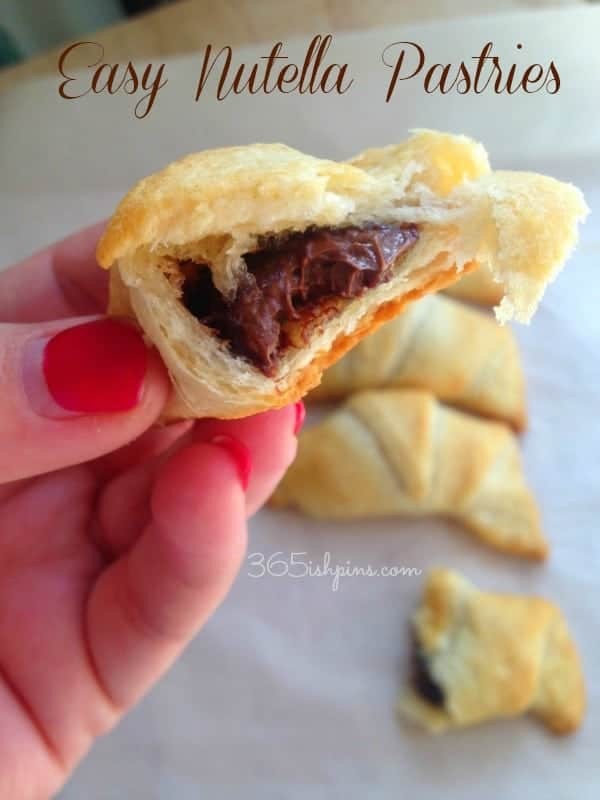 I'm almost embarrassed to call this a recipe, it's so simple! I was inspired by Gimme Some Oven but I didn't have any puff pastry on hand, so I made the "junior" version of these Easy Nutella Pastries instead. A light, buttery crust and that smooth hazelnut spread join together to create a sweet treat for breakfast, brunch or dessert! Actually, these would be simple enough for your kids to make for a Mother's Day breakfast in bed treat. *Hint, hint* 🙂
Easy Nutella Pastries
1 can crescent roll dough
Nutella spread (about 1 tsp per crescent)
Unroll dough into triangles.
Place 1 tsp of Nutella spread on the wide end of each triangle.
Roll up from the wide end and place on parchment paper-lined cookie sheet.
Bake at 375° for 10-11 minutes, until golden
Serve warm.
These taste best fresh from the oven while the insides are still ooey-gooey. 🙂 I tried to cut my triangles in half to make more pastries, but then there wasn't enough dough to cover the chocolate and some of it came oozing out. No wasting Nutella!!! So stick with the full-sized crescent. You'll thank me later. 🙂

If you like Nutella, you'll also like these Nutella Energy Bites. A simple, no-bake recipe that's actually good for you!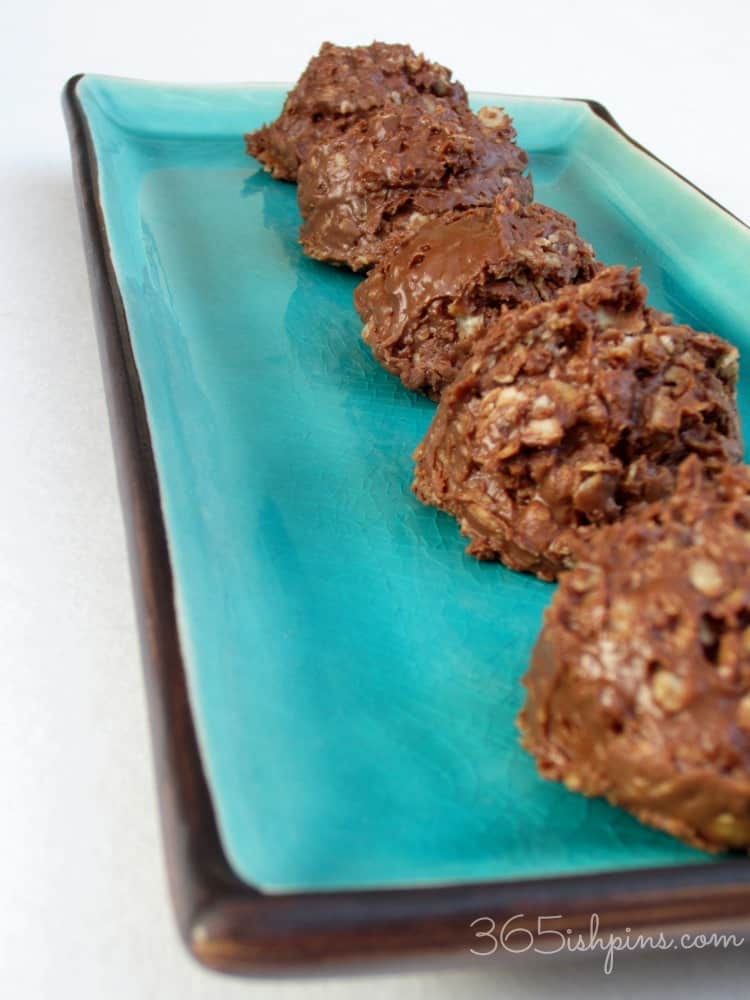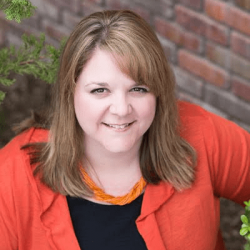 Latest posts by Nicole Burkholder
(see all)