This post may contain affiliate links. Please see my full Disclosure Policy for details.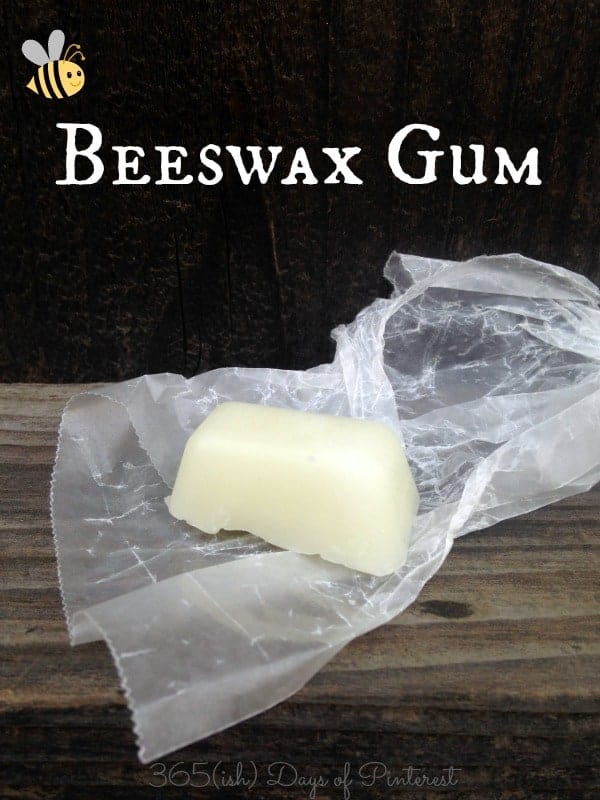 Last week in our Homeschool Co-op we studied the state of Maine. During that study, we found out that John B. Curtis made and sold the first commercial chewing gum in 1848 called State of Maine Pure Spruce Gum. This sent me off on a search to see if we could make our own gum in class. There are many options to do so, but you have to order gum base online. However, I remembered in our other studies of colonial America that I read about the early settlers adding beeswax the sap or resin that the local Native Americans were chewing as gum. The addition of beeswax made it more chewy and a bit sweeter. I found instructions on eHow and we set out to make our own beeswax gum.
Beeswax Gum
What you'll need:
1/3 cup food-grade beeswax (we found ours at Whole Foods. Or Sprouts. Or was it Roots? You get the idea) 🙂 It comes in cubes, so you may end up with more than you need.
3/4 cups powdered sugar
3 tbsp light corn syrup
Peppermint extract
Double boiler and ice-cube trays
What to do:
Place water in the bottom of your double boiler (I just used a saucepan with a glass bowl on top) and bring it to a boil. Put beeswax in the top bowl and melt. Measure out 1/3 cup of melted beeswax (doesn't have to be exact.)
Add corn syrup and half of the powdered sugar to the 1/3 cup of melted beeswax. Mix together. The wax will immediately start to harden again when it hits the air, so do this quickly. If it starts to get too thick, you can put it back over the saucepan to melt it down again. Take a small amount and taste it for sweetness. You can add more sugar if you desire.
Place back over the heat and mix in three drops of peppermint. Stir and mix thoroughly. Taste and add flavor as desired.
Spoon mixture into ice-cube trays to cool and mold them. Once cool, wrap in wax paper.
OK, so here's the skinny. THIS IS A MESS. I mean a HUGE one. I spent the next thirty minutes trying to scrub wax out of my bowls, the saucepan where some spilled and off the counters. I gave up and just threw away one bowl and the ice-cube tray. You can't soften it and wipe it out, because it turns right back to wax as it hits the air. The only way to get it off is to scrape it off. I put one bowl in the freezer to harden the wax and that did make it easier to scrape off the wax residue. SO, if you are going to do this, use disposable items that you don't have to wash.
It was an interesting thing to do and the kids thought the beeswax was cool. It didn't get mixed thoroughly enough, so some of the pieces were mostly sugar and they just melted away to nothing as soon as you put them in your mouth. Others were very waxy, so they could be chewed, but didn't taste very sweet. I tried one that was just right-sweet from the sugars and still chewy from the wax. However, we won't be putting the Wrigley family out of business any time soon.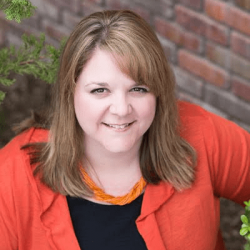 Latest posts by Nicole Burkholder
(see all)