This post may contain affiliate links. Please see my full Disclosure Policy for details.
It seems fitting that I'm already being tested on one of my goals for this year-to become more "on top" of my house in the area of cleaning. (Lest you think I live in a pig sty, I do keep the house picked up and in relative order, mostly because I have people in my home all week for lessons). I get so easily overwhelmed by the sheer magnitude of what really needs to be done to have a completely "clean" house from top to bottom. Really, it's never clean all at the same time. The dirt rotates from room to room as I clean in fits and starts all week. There are so many cleaning schedules on Pinterest, this year I'm determined to find one that works for me and stick to it. Because, seriously, I would so much rather stay in the kitchen all day! And my neglected bathroom floors will tell you as much!
But, I digress! I called up my handy friend, Pinterest Search, to help me find the solution to a problem that presented itself in the playroom this week. I discovered sticky, white peppermint taffy candy stuck in the carpet by Charlie's crib. Yuck. I tried the "freeze and scrape" method that I knew already but that did no good whatsoever. So I figured Pinterest would have a "get gum out of carpet" suggestion that would work for me. There were several pictures posted with descriptions, but no links to actual people who had written about their attempts. So, here we are!


Yet another use for white vinegar…….


It gets sticky stuff out carpet! (And fluffs up the carpet fibers beautifully, I might add.) I keep some white vinegar in a spray bottle for cleaning, so I just saturated the area, stuck a paper towel on top of it and left it for 5-10 minutes. (I actually forgot about it and went on to other things, so I'm guessing about the time elapsed here.) When I came back, the majority of the goop just wiped right off! There was a large clump of dried candy that took some pulling and scraping, but it still came off! I didn't really think it would work because people claim some crazy stuff about vinegar, but I was pleasantly surprised today!
So which one of these hooligans do you think got the candy stuck in the carpet in the first place…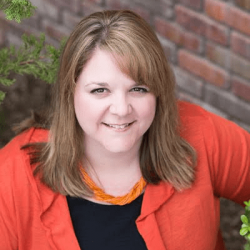 Latest posts by Nicole Burkholder
(see all)