This post may contain affiliate links. Please see my full Disclosure Policy for details.
I made
this recipe from Food.com
as one of our side dishes for Christmas dinner. It turned out so tasty! It is reminiscent of green bean casserole, but you make the sauce yourself and use fresh veggies. After putting it together, I realized how easy it really is. You know how you have to take a recipe on a test run? You spend every couple seconds looking at the recipe again, making sure you didn't forget anything, checking amounts and temperatures. Then once you've finished, you realize it was really very few steps and quite easy! I'll definitely be making this one again.
Ingredients:
1 lb broccoli
2 cups onions
2 tablespoons margarine
2 tablespoons flour
1/2 teaspoon salt
1 cup milk
1 (3 ounce) package cream cheese (cut up)
1/2 cup cheddar cheese (shredded)
2 tablespoons margarine
1 cup dry breadcrumbs
Directions:
1 Cook broccoli and onions until tender. Drain and set aside. (I sauteed mine in butter until bright green and crisp-tender)
2 In a saucepan, melt 2 tablespoons margarine, stir in flour, salt, and a dash of pepper.
3 Add milk; cook and stir until thickened and bubbly.
4 Add cream cheese; cook and stir 1-2 minutes then stir in broccoli and onions.
5 Put in 1-1/2 quart casserole dish. Top with cheddar cheese.
6 Melt remaining 2 tablespoons margarine and toss with bread crumbs. Sprinkle over casserole.
7 Bake at 350°F for 35-40 minutes.
8 Enjoy !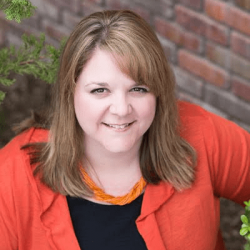 Latest posts by Nicole Burkholder
(see all)