This post may contain affiliate links. Please see my full Disclosure Policy for details.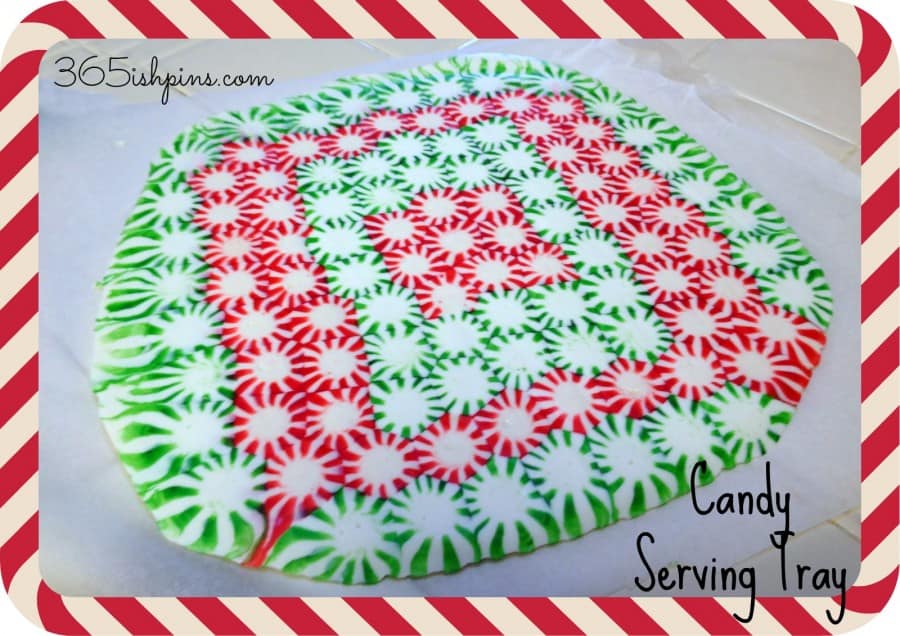 I forgot about mine and it cooked a little too long,
so the edges lost their definition and I made a little mess :/
Believe it or not, it really works! I thought this candy serving tray looked like a great idea, but it didn't seem like it could possibly be as easy as the description of the pin made it sound. But, this really was a quick, easy project that would make a great tray for delivering Christmas cookies. That way you don't have to worry about getting your plate back after the holidays. 🙂
For some reason, I had a terrible time finding peppermints. In December. How is that even possible? They are red and white! I finally found a small bag at the dollar store. I got one bag of red and white peppermint and another bag of green and white spearmint candies.
Just line a cooking tray (I used a pizza round, but in retrospect I would use a shaped tray like a cookie sheet to avoid spillage) with parchment paper and bake for 8-10 minutes at 350°. The candies melt together beautifully. Allow to cool fully and then remove from paper. Be careful, it's fragile, especially around the edges. Serve goodies on your pretty tray and then break it apart and put it in a candy jar when you're done! Pretty cool!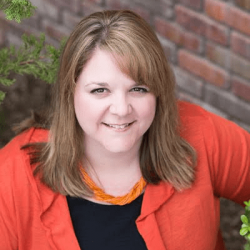 Latest posts by Nicole Burkholder
(see all)