This post may contain affiliate links. Please see my full Disclosure Policy for details.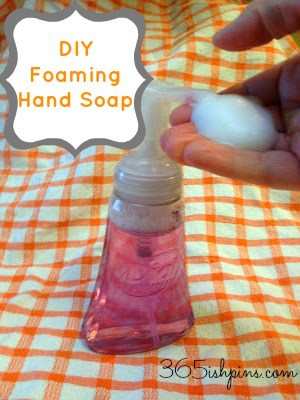 Another DIY success! I love when I try a pin that makes me really excited. This is a time and money saver, and it's something I really love. I think foaming hand soaps are the greatest thing since they came up with soap in a pump instead of soap in a bar! It's great for kids, because they use way less than they normally would with a cream or liquid soap. And it just makes me happy 🙂 So when I saw a
DIY pin
about it, I was intrigued. The only drawback to the foamy soap is the price. It's always more than double the cheap stuff, and you can't find a refill bottle for the foam soap anywhere. (Well, I say anywhere, when in reality, I haven't looked
everywhere
on Earth for foaming soap refills-but you get my point.) So, behold- my happy success!!!
Here you see my sad, empty foaming soap bottle and it's hopeful new refill. Be sure to use the clear liquid soap like this one, not the creamy, lotion based kind.
Fill empty foaming bottle with 1 inch of liquid soap
Fill up the rest of the way with water-slowly. You don't want to make bubbles! I filled mine too full. When I put the pump back in to mix it, it overflowed. Also, you need room to gently mix the soap and water, to leave a bit of empty space on the top.
SLOWLY mix together by turning the bottle in gentle circles and up and down. I was a bit too tentative and it was taking forever, so I picked up speed and turned my wrist in a circular motion more rapidly. It worked quickly with only minimal bubbling.
Ta Da!!! My very own foaming soap! And this took less than half of the liquid soap in the original bottle. PLUS, they sell Softsoap refill buckets for less than $4 at my grocery store. I should get away with spending, oh, about $5 on soap this year! Yay! And, if you are concerned about being ecologically friendly, this will really cut down on the bottles you have to purchase. One large refill bottle and a few foaming-style bottles you use over and over again is all you need for the year!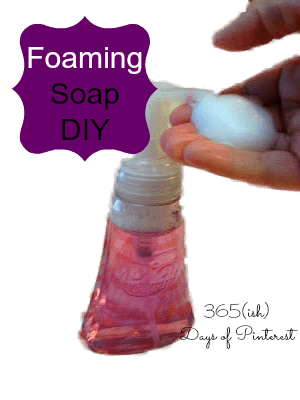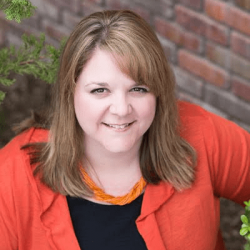 Latest posts by Nicole Burkholder
(see all)