This post may contain affiliate links. Please see my full Disclosure Policy for details.
Is there such a thing as a bad chocolate chip cookie? If so, I've never had one. I LOVE homemade chocolate chip cookies. I love cookies in general, but chocolate chip cookies are in a category all their own. I've made this recipe a few times, and it's always good. It's also a little smaller than some cookie recipes, so it doesn't use up my entire evening running to the oven every 8-10 minutes. And because of the corn starch in them, they stay light and fluffy and retain their shape beautifully. The dough will seem drier than usual, but don't worry- they turn out juuuuuuuust right. Enjoy!
Best-Ever Chocolate Chip Cookies from Kelsey's Apple a Day
3/4
c.
unsalted butter, softened
1 c. bittersweet chocolate chips
Directions:
1.
Preheat oven to 350 degrees F.
2. In the bowl of a stand mixer fitted with a paddle attachment, cream together butter and sugars until fluffy and light in color. Add egg and vanilla and blend in.
3. Mix in flour, cornstarch, baking soda and salt. Stir in chocolate chunks.
4. Using a standard-sized cookie scoop or tablespoon, drop dough onto a prepared baking sheet. Bake for 8-10 minutes, until barely golden brown around the edges. (The tops will not brown, but do NOT cook longer than ten minutes.)
5. Let cool, on the sheet, on a wire rack for five minutes. Remove from baking sheet and let cool completely. Makes approximately 3 dozen. Try not to eat them all.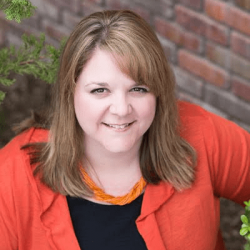 Latest posts by Nicole Burkholder
(see all)