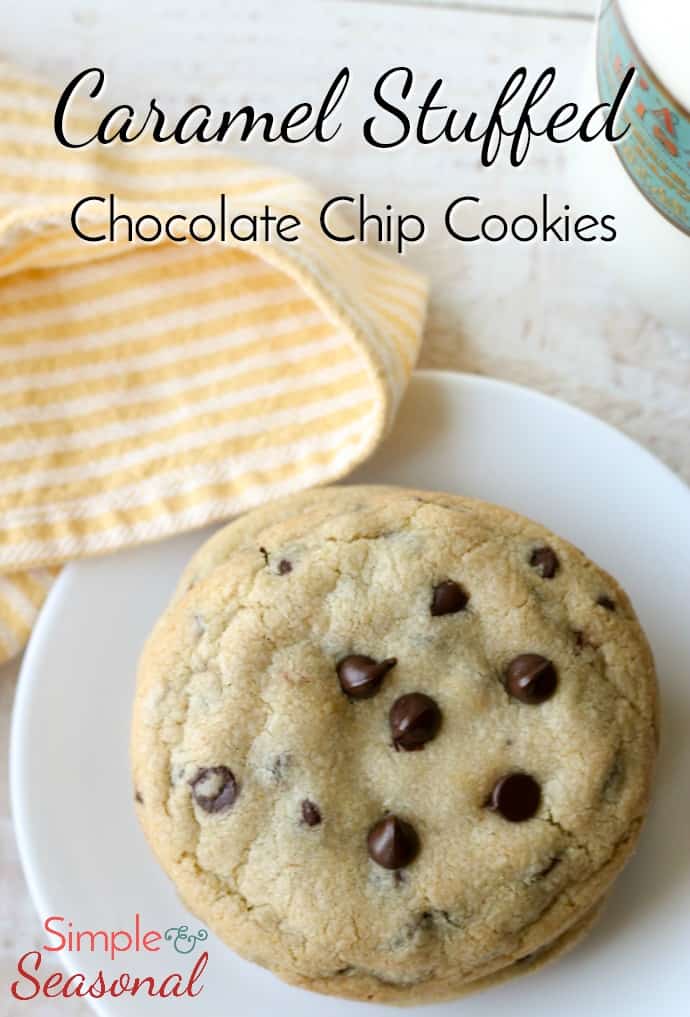 If you've been around here for any length of time, you already know how much I love chocolate chip cookies. When all is wrong in the world, a soft, chewy cookie filled with melting chocolate chips will make things right. This month I decided to use my recipe for Jumbo Chocolate Chip Cookies (they are HUGE) and stuffed them with caramel. It was a very good idea.
A very delicious idea, and it's just in time for fall!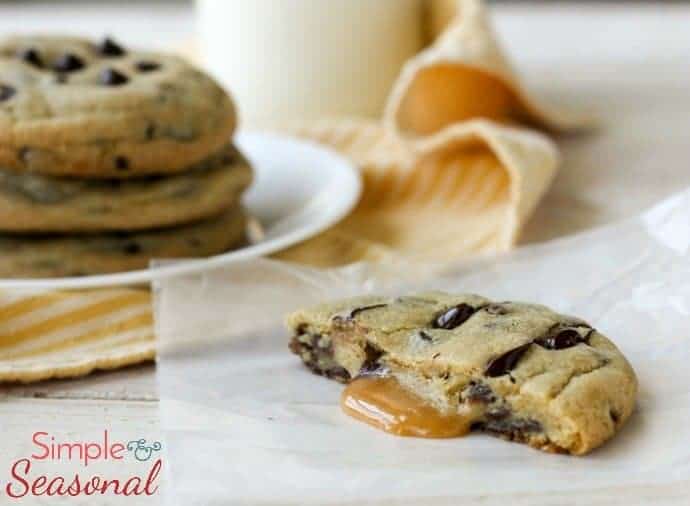 I'm sharing the recipe over on Princess Pinky Girl today. Be sure to check it out and if you make them, tell me what you think!