This post may contain affiliate links. Please see my full Disclosure Policy for details.
I finally finished my kitchen planning center- it took the better part of three weeks, but at least it's done. I had to decide on what printouts I liked for meal planning, etc. so it took a little while.
Now it's done, and it's done in a way that I find useful and attractive. It makes me smile every time I walk by 🙂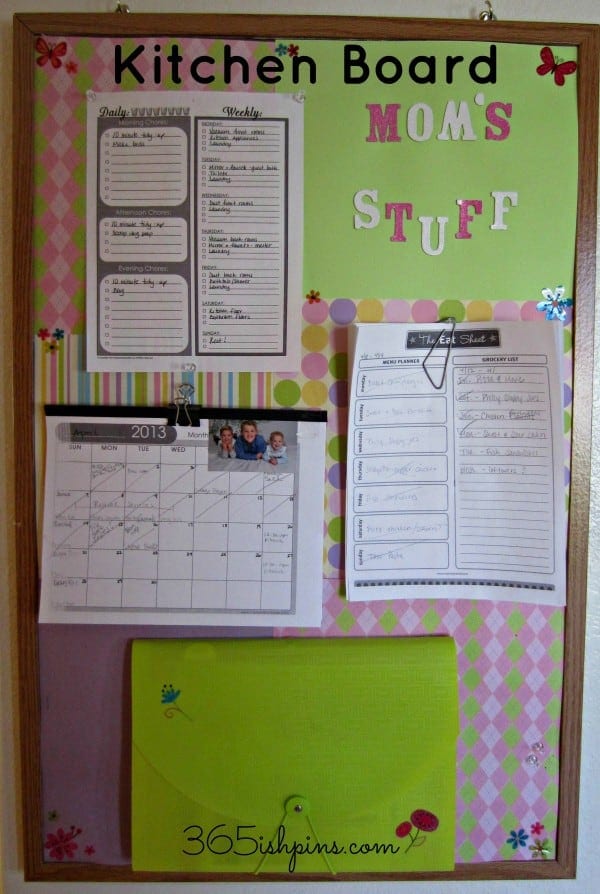 My house is overflowing with testosterone, so this is my corner of girly-ness. I used 12×12 pink, green and purple printed scrap paper to line a bulletin board. I think it's a 2′ x 3′ board.
I also purchased an accordion file folder from Target's dollar spot and use that to corral lose papers, coupons, mail, and school papers.
I had so much fun decorating and designing my little corner! I also spray painted a little bucket that came from the dollar store and hung it up to keep pencils, pens and stuff like that handy. It's a great place to put my phone so it's centrally located and not in my pocket all day!
It feels so great to have a central location for all the paper and planning that is created in a week of home life! My refrigerator is thanking me for clearing so much junk off it.
If you're trying to get more organized this year, do something like this, but unique to you and your needs. You won't regret it!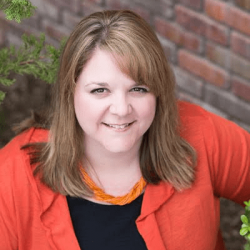 Latest posts by Nicole Burkholder
(see all)