This post may contain affiliate links. Please see my full Disclosure Policy for details.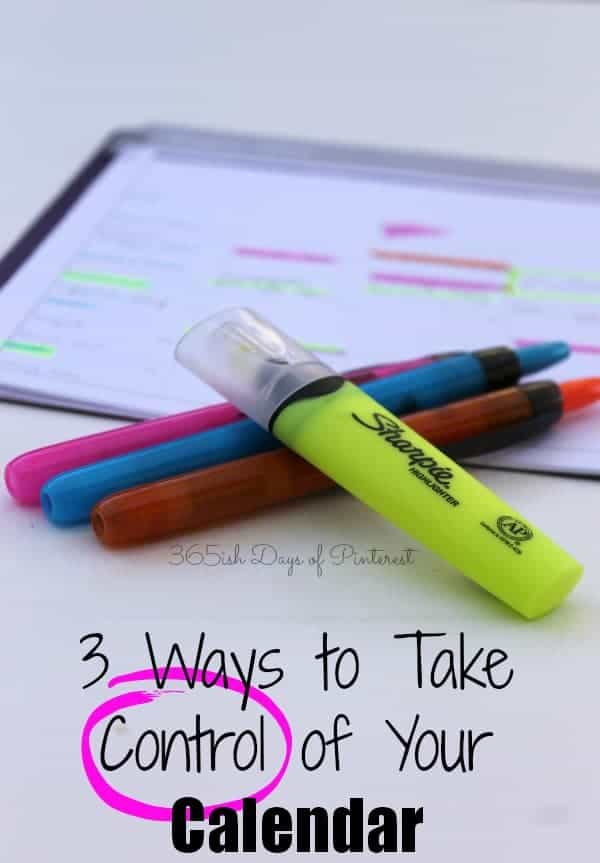 Use this simple system to take control of your calendar and keep your family organized!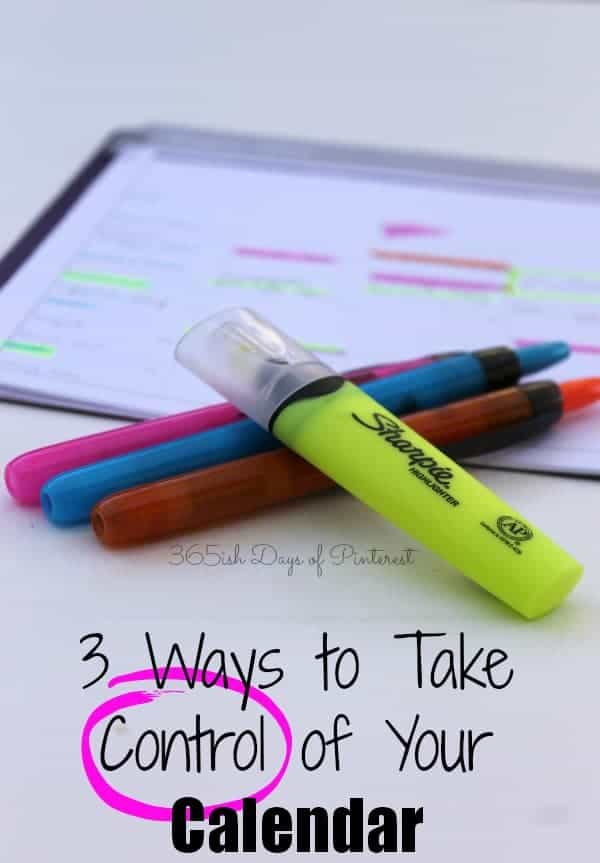 I love this time of year. The stores are full of bins overflowing with brand new pencils, fresh pink erasers, and colorful highlighters. I also switch over to a new calendar because I follow the school year instead of the standard January to December year. Earlier in the year, I printed and bound a great blog planner full of pages I was sure I would use. Nope. So I'm using this back to school season to take control of my calendar and share with you what works and what doesn't.
3 Ways to Take Control of Your Calendar
1. Keep it all in one place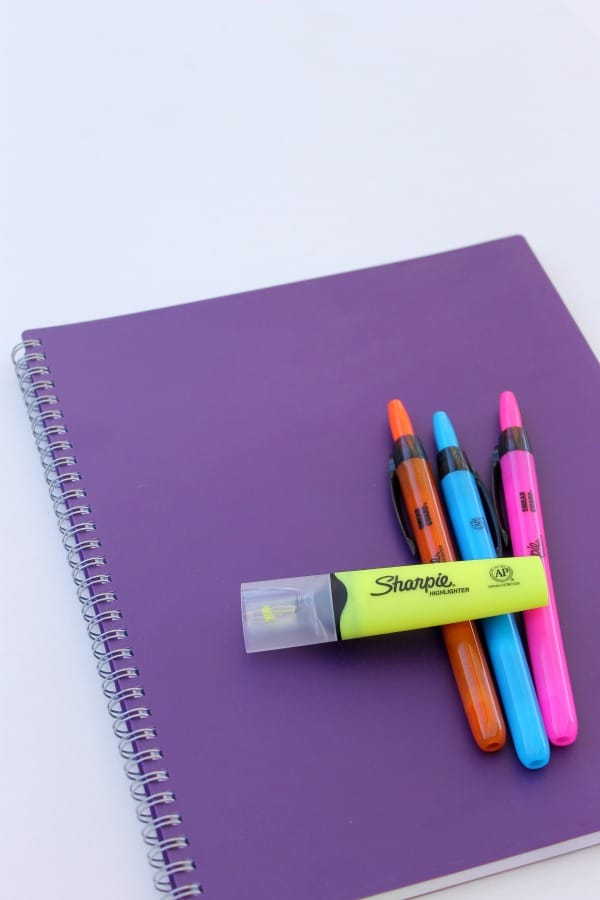 I have multiple schedules to juggle, as does any mother. I used to have a family calendar on the wall, my piano lesson calendar on the piano, my blog planner on the desk and another notebook for my homeschool and co-op lesson plans. Ugh. I just couldn't keep up with it all! More than once, I would switch a piano lesson around only to realize it conflicted with a family obligation. So I tossed everything out and started over with a calendar that had enough room for everything. The one I chose has month-at-a-glance pages and then week-at-a-glance with lots of room for filling in the details. No more searching through the house for the right calendar when I'm trying to make an appointment!
2. Use a SIMPLE color-coding system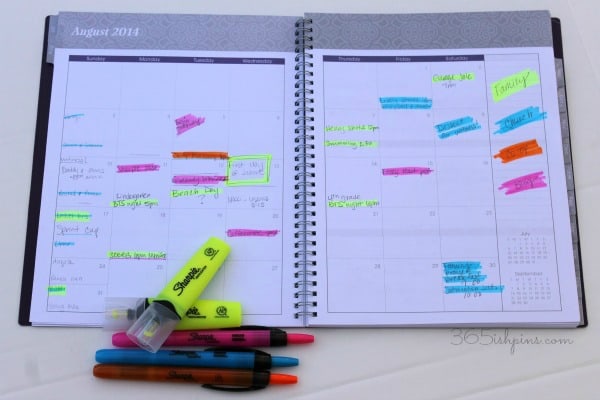 If I wanted to, I could probably break down my schedule into fifteen different categories with even more detailed subcategories. That's just the way my brain works and there's always so much going on. But realistically, that's going to make things so complicated I won't do ANYTHING and then everything descends into chaos. I really hate that "out of control" feeling I get when I know I'm behind on something or had something important to do but I didn't take the time to plan and schedule it. Simplicity is the key to staying in control. I decided to break down my schedule into just four major groups: Family, Church, Co-op/Homeschool and Blog.
I used to use the Sharpie pens (love those things) in different colored inks for my planner, but I was always searching around for the right color when it was time to jot something down. Now I plan all in pencil. I love pencils. As a piano teacher, I use them every day. Now when I open my month-at-a-glance page, I can jot things down in pencil and later when I have a chance, I go back highlighter to visually categorize them.
I was at Walgreens and I saw these nifty new Sharpie Clearview highlighters. You can see through the tip so you know right where to stop when you are marking a line. I already had some colored highlighters at home, so I picked up a two-pack of yellow ones instead. I chose yellow for my Family category since that one is usually the busiest.
3. Leave some empty space
Bear with me a moment while I "philsophize" here. 🙂 I think Americans today are WAY over-scheduled. Our kids are being dragged from school to play dates, to soccer practice, fed in the car on the way to piano lessons and then labor over homework late into the night. There's no time left for a family simply to "be." Now don't get me wrong- I'm a piano teacher! I think kids need extracurricular activities and some independence to develop their own interests. But creativity and imaginative play come from free time. If you have to schedule fun, you're too busy.
As you fill out your calendar at the beginning of the month, take a good look at each week. Do you have too many days with multiple appointments and activities? Is every Friday night already booked? Having a simple color-coded calendar will help you see what facet of your life is taking up the most time. On my calendar, I have a lot of yellow and blue, which means Family and Church. Those are my two priorities. But I still need to be careful to keep that yellow in check and allow for lazy afternoons playing at the park or Lego-building sessions at the dining room table.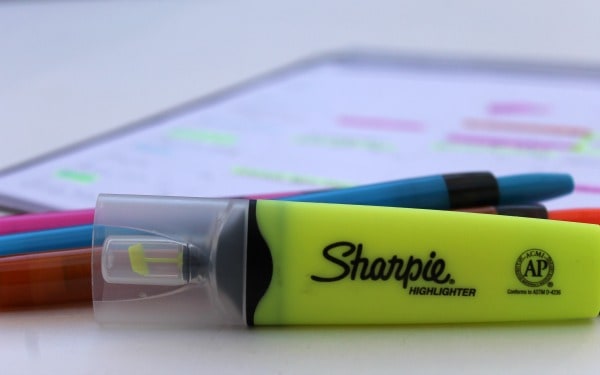 What about you? How do you keep control of your family's calendar? Do you use a wall calendar, file system or other organizer?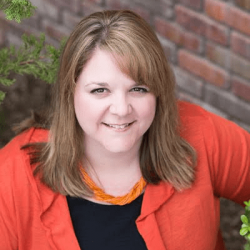 Latest posts by Nicole Burkholder
(see all)