This post may contain affiliate links. Please see my full Disclosure Policy for details.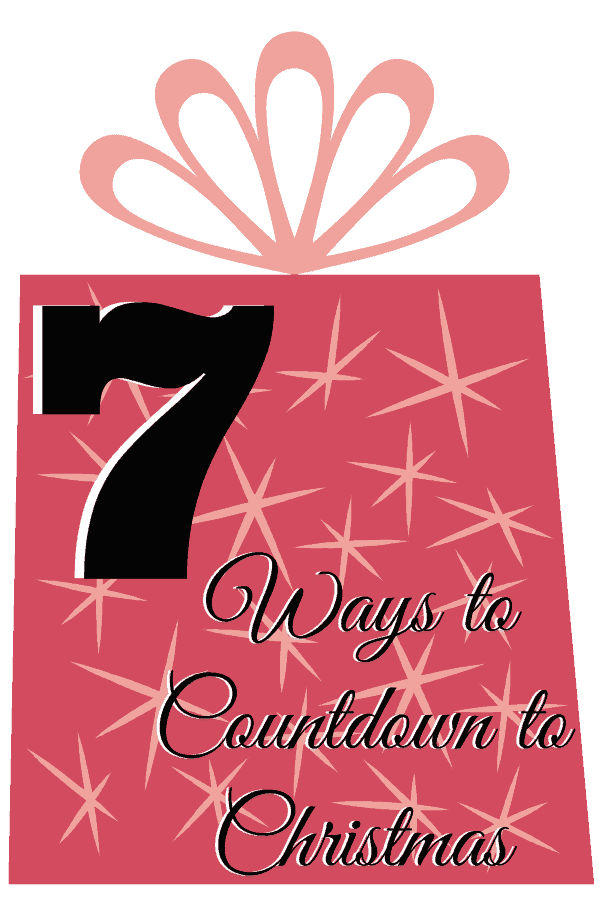 I have a little bit of a Christmas obsession. I love advent calendars. We have so many different ways to countdown to Christmas in our house, it's a bit silly. But growing up, it was always one of my favorite traditions! We didn't do the formal advent calendar with doors and treats every day. We had an old felt Christmas tree with pockets underneath full of felt ornaments. Each day we would use a straight pin and add an ornament to the tree. We always fought over who got to do the last day every year. 🙂
Now I have a big Mickey Mouse wreath with Velcro dots for adding characters every day, as well as a snowman calendar, and my boys' favorite, the reading countdown to Christmas. Oh! And this year we are doing a LEGO City Advent Calendar
for the first time.(affiliate) It's probably the coolest thing ever for my house full of boys! I thought I would collect a few different and fun ideas to help you countdown to Christmas this year! Click on each photo to go to the original post and get the details or printables. Be sure to pin from the original source, unless you want to pin this collection in total! Merry Christmas!
Every year I wrap up a collection of 24 Christmas books (I've picked them up at garage sales and other places through the years or used library books to supplement our collection) for the boys to open every night before bed, beginning on December 1st. It's become a favorite family tradition and a fun way to countdown to Christmas. The boys love to unwrap packages and be surprised about what book we read before bed. This year I'm getting a new book for the collection. (Thank you, Hallmark, for providing a great gift!) Both Bryce and Henry have personalized books that have their names and things about them worked into the stories, so when I saw these books available at Hallmark.com to personalize, I picked one out for Charlie.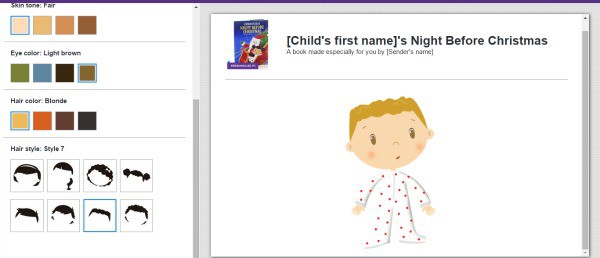 I think it's so fun that there's an actual "picture" of them in the book! You can customize the hair color, eye color, hairstyle and skin tone. It's fun to play around with the options and only takes a minute to finish. Then you get a preview of a few pages from your book.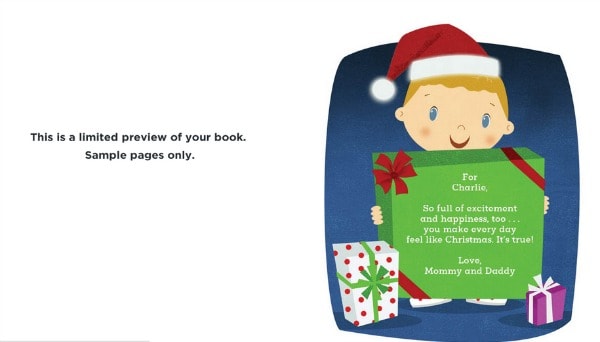 How fun is that? 🙂 I can't wait to get it in the mail and add it to the pile of books this week. Charlie will be so surprised to unwrap it this month! Guess what? I get to give one away to one of my awesome readers! If you win, I will give you a code to enter so any book you choose will be free! Yay! Just comment below telling me how you like to countdown to Christmas. For additional entries, head over to my Facebook page and comment on the post pinned to the top of the page.
I wandered around Pinterest and found six more ideas that sounded like they would be fun to try. This first one is educational, but not boring. 🙂 What a fun way to practice ABC's and do an easy craft every day!
This is the original way to countdown to anything-the paper chain! But instead of plain construction paper, try these fun patterns. There's a free printable included, too!
I've seen this idea on Better Homes and Gardens and it's the most like a traditional advent calendar with fun little treats in a muffin cup.
If you want to skip the little presents, you can try fun family activities instead. I like to have a bucket list of sorts going in my head so I don't forget to go out and enjoy the holiday traditions that make Christmas so special.
If you have young kids, this is a quick little craft that will be easy for them to do each day without too much mess. When it's time for Santa to fill the stockings, he'll have a full and fluffy white beard!
This clothespins wreath is small and easy to add to a room for a quick touch of Christmas cheer. You can download and print out the buttons to add to the pins each day. They are stored in the pocket in the center.
Start your countdown to Christmas today! Only 24 days until Christmas!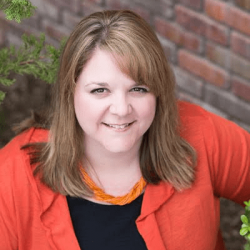 Latest posts by Nicole Burkholder
(see all)