This post may contain affiliate links. Please see my full Disclosure Policy for details.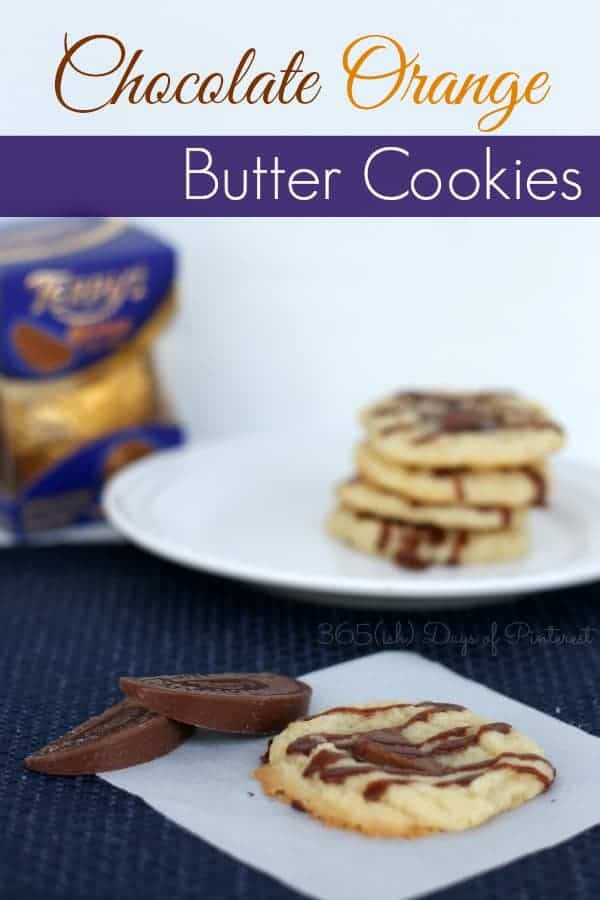 I first tried the recipe for these butter cookies back when I made Strawberry Lemon Butter Cookies at the end of Summer. I just loved how easy the dough recipe was to throw together and it's a wonderful blank slate. At the time, I wrote a note to myself to try a chocolate version for Christmas cookies. You know those chocolate orange balls that always hit the stores this time of year? That was the inspiration for these tasty Chocolate Orange Butter Cookies!
Chocolate Orange Butter Cookies
1 cup salted butter
2/3 cup sugar
zest of 1 orange
2 cups flour
6-12 slices of chocolate orange candy, chopped, or 24 Hershey's kisses (one per cookie) or any other chocolate candy for the middle
1/2 cup chocolate chips or melting disks for drizzle
Cream the butter and sugar until fluffy.
Add orange zest and mix until evenly distributed
Add the flour, one cup at a time until well-mixed
Place 1″ balls of dough on a cookie sheet (mine were probably more like 2″) and use your thumb to create a well in each cookie
Place chocolate chunks in the middle of each thumbprint
Bake at 350° degrees for 9-11 minutes, cool on wire rack.
While cookies are cooling, melt the chocolate and drizzle over the tops of cookies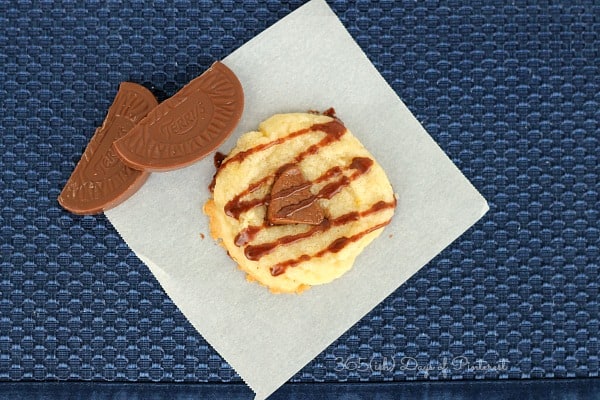 For more great Christmas Cookie ideas, check out these links!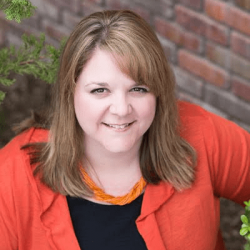 Latest posts by Nicole Burkholder
(see all)