This post may contain affiliate links. Please see my full Disclosure Policy for details.
This shop has been compensated by Collective Bias, Inc. and its advertiser. All opinions are mine alone. #CollectiveBias #OREOCookieBalls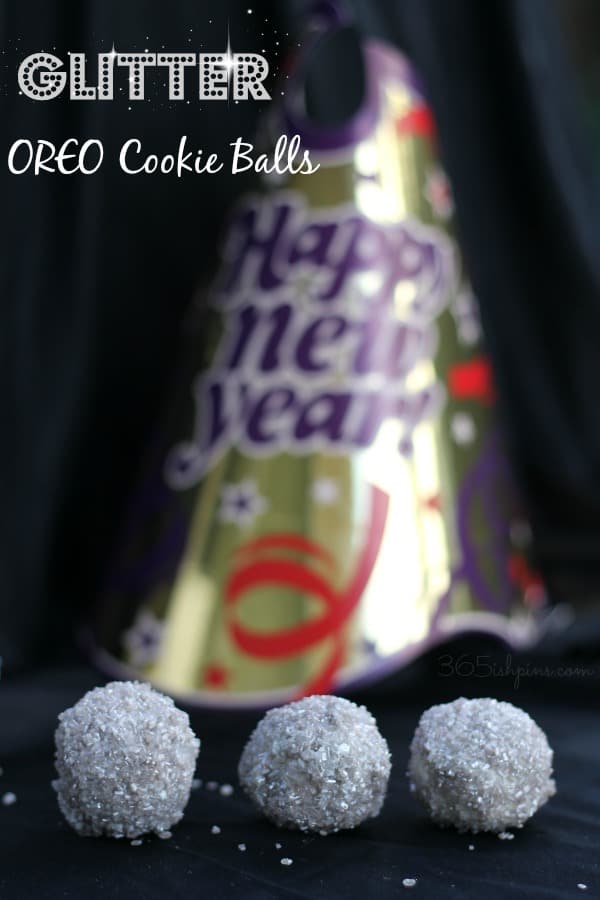 This last weekend I hosted my first cookie exchange. We had Oatmeal Butterscotch cookies, Cranberry and White Chocolate Soft Batch (you may be seeing the recipe for those popping up here soon) Pumpkin Whoopie pies, Wafer Cookie Truffles and OREO Cookie balls. I figured I would use the opportunity to practice what I'm going to make for New Year's Eve: Times Square OREO Cookie Balls. I've never actually been to Times Square, and certainly not for New Year's Eve, but the image of the sparkly ball dropping at midnight is just synonymous with ringing in the new year! OREO cookie balls are so easy to make (they only have three ingredients) and it's fun to play around with different way to "dress" them. 🙂

To make your own Times Square OREO Cookie balls, start with the official recipe:
OFFICIAL COOKIE BALL RECIPE
Ingredients:

1 pkg (8 oz.) brick cream cheese, softened
36 OREO Cookies, finely crushed (about 3 cups)
4 pkg. (4 oz. each) semi-sweet baking chocolate, melted (I used white chocolate for mine)

Make it!

MIX cream cheese and cookie crumbs until blended.
SHAPE into 48 (1-inch) balls. Freeze 10 min. Dip balls in melted chocolate; place in single layer in shallow waxed paper-lined pan.
CUSTOMIZE it with your own ingredient additions or decorative skills. (I used silver glitter crystals to make my "sparkly" balls)
REFRIGERATE 1 hour or until firm.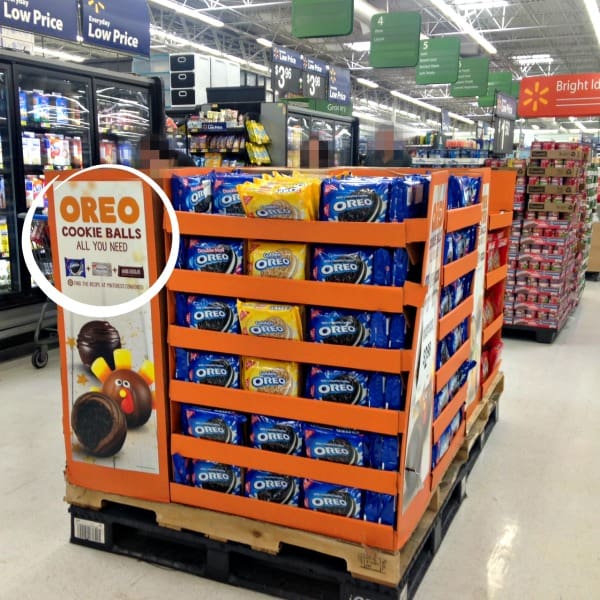 You can find all the ingredients at Wal-Mart. My store had a handy display right in the middle aisle with the "recipe" right on the side. I love one-stop shopping! Check out this coupon for 50¢ off a package of OREOs!
A few tips for making OREO Cookie Balls:
1. CRUSH the cookies. I mean it. Pulverize them. Smash them into little bitty bits of delicious powder. I've found that a rolling pin and a plastic zip bag work best for me. If you don't get the cookies crushed enough, they don't stick together as well, and there's nothing worse that large pieces of your cookie ball falling off into melted chocolate and making a mess! Ask me how I know.
2. Use a fork to mix the cream cheese with the crumbs. Working the cream cheese into the cookies is a lot like cutting butter into a pile of flour. Using a fork gets the mixture nice and even.
3. Don't skip the freezer! You need these babies COLD to dip them in the melted chocolate. If they are too warm, they will start to fall apart and you'll have a mess on your hands.
4. Work quickly. Keeping the balls cold as you work and then getting them back into the refrigerator to set up is very important. You don't want a melty, gooey mess all over your hands. I usually have to put the tray back into the freezer for a few minutes and then finish.
5. Sprinkles, glitter and edible decorations cover a multitude of sins. 🙂 Some of my cookie balls come out stunning. The chocolate folds over them perfectly, they are beautifully round and they look like little works of art. SOME of them. MOST of them are less than perfect. But, adding sprinkles, rolling them in edible glitter or making funny faces on them covers up any "mistakes." Plus, it's just fun!
I had originally envisioned a photo with festive party supplies and my "Times Square" ball dropping into a glass of milk. I began my setup and took this quick shot to set my camera meter and play with lighting.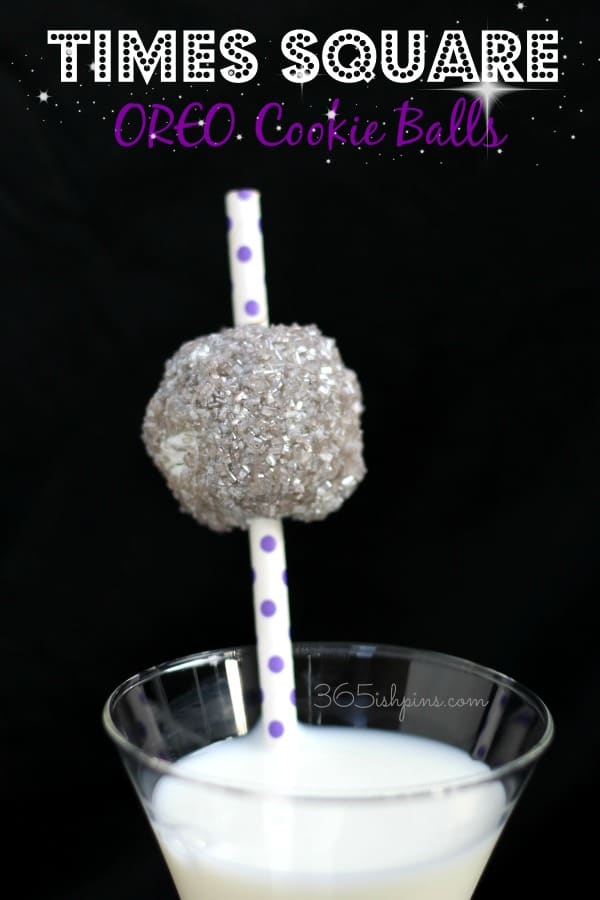 Cute, right? I had some adjusting to do, but I liked where it was going…and then THIS happened.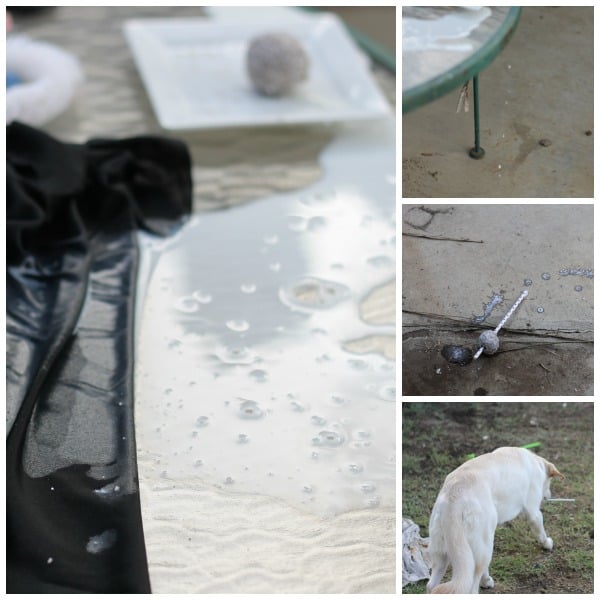 Yes. That is my dog running off with the OREO cookie ball in her mouth. And if I had taken a selfie, you would have seen someone literally crying over spilled milk. So you're going to have to use your imagination a bit and pretend you see a row of glittery OREO cookie balls all "dropping" into pretty glasses of milk. Better yet, make your own! It really isn't too hard, and they will look great on your party table this New Year's Eve. 🙂
Now, I have to go clean up a mess…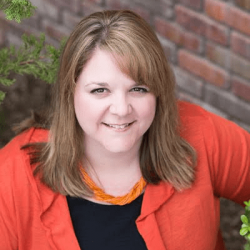 Latest posts by Nicole Burkholder
(see all)