This post may contain affiliate links. Please see my full Disclosure Policy for details.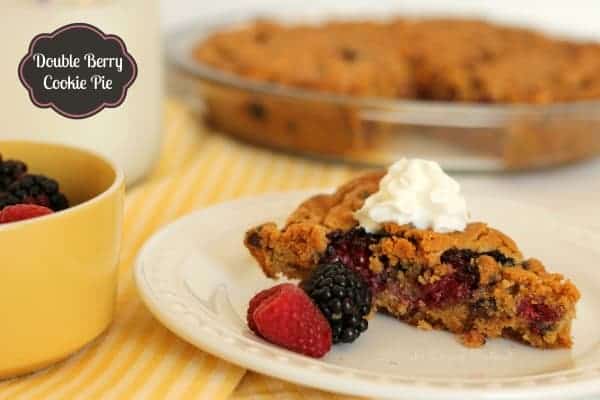 Anyone who knows me knows that I LOVE chocolate chip cookies. If I could only have one sweet for the rest of my life, it would be homemade chocolate chip cookies. A close second would have to be Albertson's bakery cookies. Those things are like crack! I blame all of my weight gain over the last 10 years on chocolate chip cookies and Ben and Jerry's Karamel Sutra ice cream. I'd like to blame my three kids, but I'm pretty sure it's just the chocolate. Anyway…when I saw this super easy recipe from Pillsbury, I was immediately intrigued. I had to make a dessert for a group of college students visiting our church, so I was looking for something easy to throw together and run over to the church later. Of course, I couldn't just send it off without tasting it first. 🙂 This Double Berry Cookie Pie was rich and sweet with refreshing bursts of raspberry and blackberry in every bite. It would have been awesome served hot with vanilla ice cream melting all over it! But I had to make it early in the day and just served it room temperature with some whipped cream instead. Still very good. I mean, come on, it's basically a giant chocolate chip cookie. 🙂
Double Berry Cookie Pie
Ingredients
2

packages

(24 cookies each) of ready to bake refrigerated chocolate chip cookies (like Pillsbury) or one batch of your favorite homemade recipe

1

cup

raspberries

1

cup

blackberries

Optional: whipped cream or vanilla ice cream for topping

(this really shouldn't be optional) 🙂
Instructions
Preheat the oven to 350°

Take one package (or two dozen cookies' worth of dough) of cookies and crumble them up into the bottom of a 9" pie plate.

Top with fresh berries

Cover with half (12) of the other package of cookies. You may have room for more, but my pie plate was looking pretty full and I wanted to save the last dozen cookies for us to eat.

Bake for 55 minutes, or until golden brown and cooked in the center. The Pillsbury site said to bake for 1 hour and 10 minutes, but at least in my oven, that would have been WAY too long. Trust your eyes and your nose-you'll know when it's done.

Serve warm with vanilla ice cream for extra awesomeness.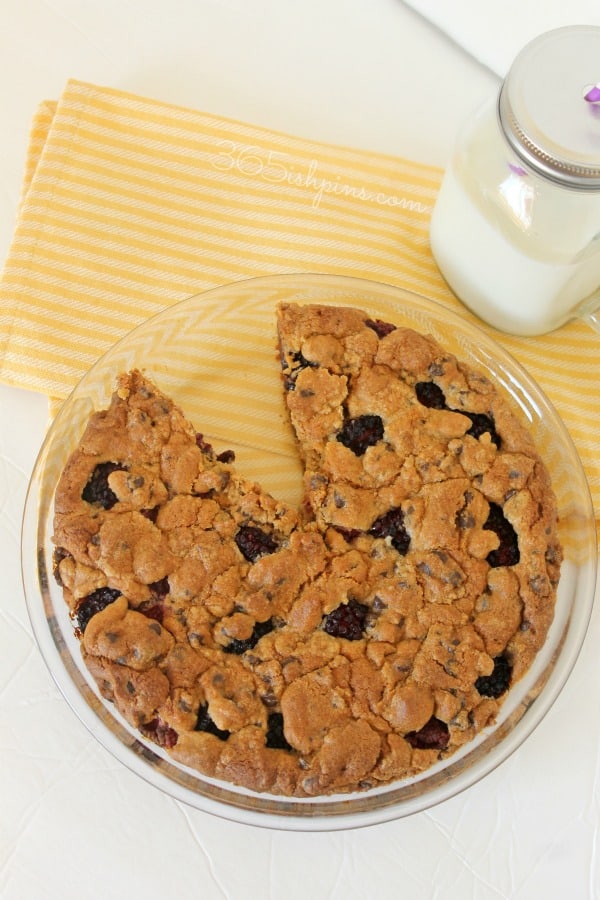 If you like this cookie pie, you might like this giant cookie cake: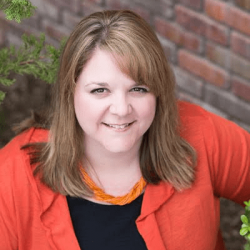 Latest posts by Nicole Burkholder
(see all)